Five-round Draft coming June 10-11
Picks will be broadcast on MLB Network, ESPN, ESPN2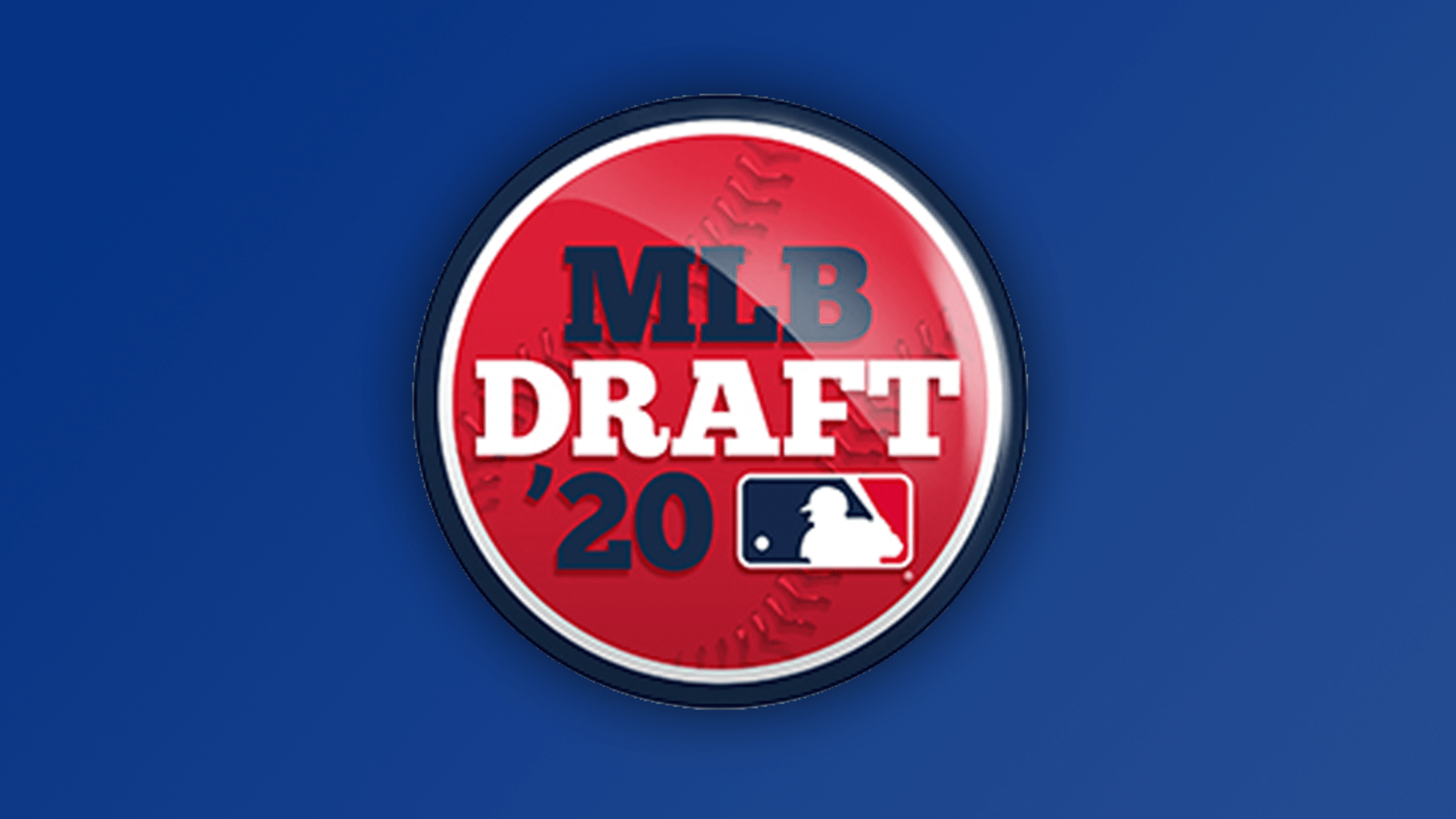 Baseball has already been impacted by the coronavirus pandemic in numerous ways, and Major League Baseball just made one of those effects official. Limited to five rounds, the 2020 First-Year Player Draft will take place June 10-11, MLB announced Friday. The first 37 picks, constituting the first round and Competitive
Baseball has already been impacted by the coronavirus pandemic in numerous ways, and Major League Baseball just made one of those effects official.
Limited to five rounds, the 2020 First-Year Player Draft will take place June 10-11, MLB announced Friday. The first 37 picks, constituting the first round and Competitive Balance Round A, will be televised on MLB Network and ESPN on June 10, starting at 7 p.m. ET. Picks 38-160, covering rounds two through five, will air on MLB Network and ESPN2 the following day at 5 p.m. ET.
Additionally, the signing deadline for 2020 picks has been pushed back from July 10 to Aug. 1. The 2020 Draft will not be held in Omaha, as had been originally intended, again due to concerns about the coronavirus pandemic.
The Tigers have the first pick in the 2020 Draft with the Orioles, Marlins, Royals and Blue Jays rounding out the top five. Thanks to the first pick in the Collective Balance Round A, the O's have the biggest signing pool of any club at $13,894,300, narrowly beating out the Tigers' $13,325,700. Slot bonuses tied to individual picks have been frozen at the same levels as 2019. The Astros are notably without their first- or second-round picks as punishment for their involvement in sign stealing, while the Red Sox will similarly miss a second-round pick as penalty for their own rules violation.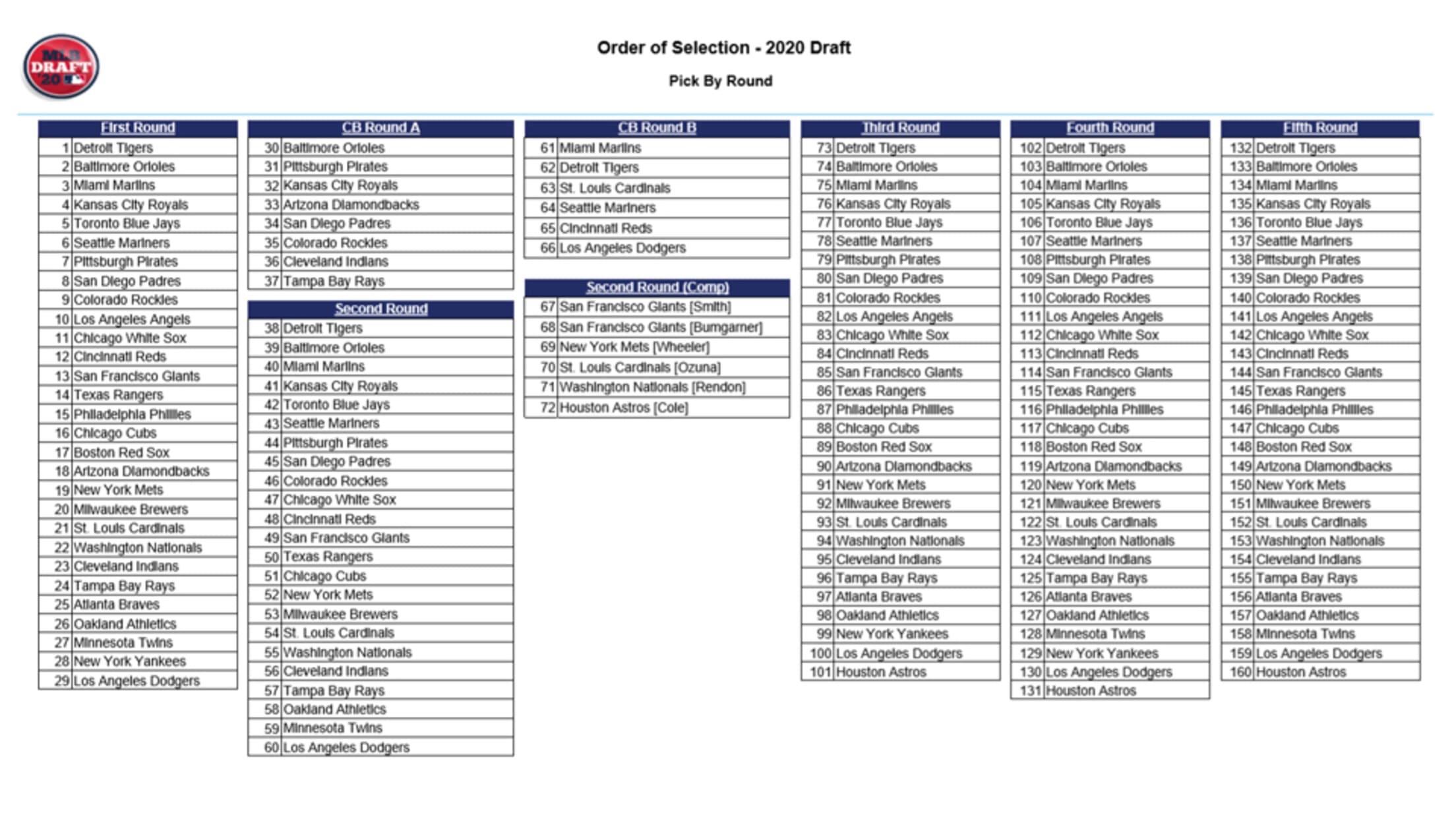 Detroit is expected to select Arizona State first baseman Spencer Torkelson at the top due to his prodigious power and impressive overall hit tool from the right side. Vanderbilt outfielder/third baseman Austin Martin and Texas A&M left-hander Asa Lacy also figure to be high picks as MLB.com's No. 2 and 3 Draft prospects, respectively.
This year's Draft class could be especially college-heavy because of the five-round cap and the limited baseball played this spring at both the prep and college levels, forcing organizations to rely more heavily on previous reports. Any player not selected in the five rounds can subsequently sign for $20,000 at most.
Sam Dykstra is a reporter for MiLB.com. Follow and interact with him on Twitter, @SamDykstraMiLB.