Forgettable Fifth Inning Derails Bandits in 9-3 Loss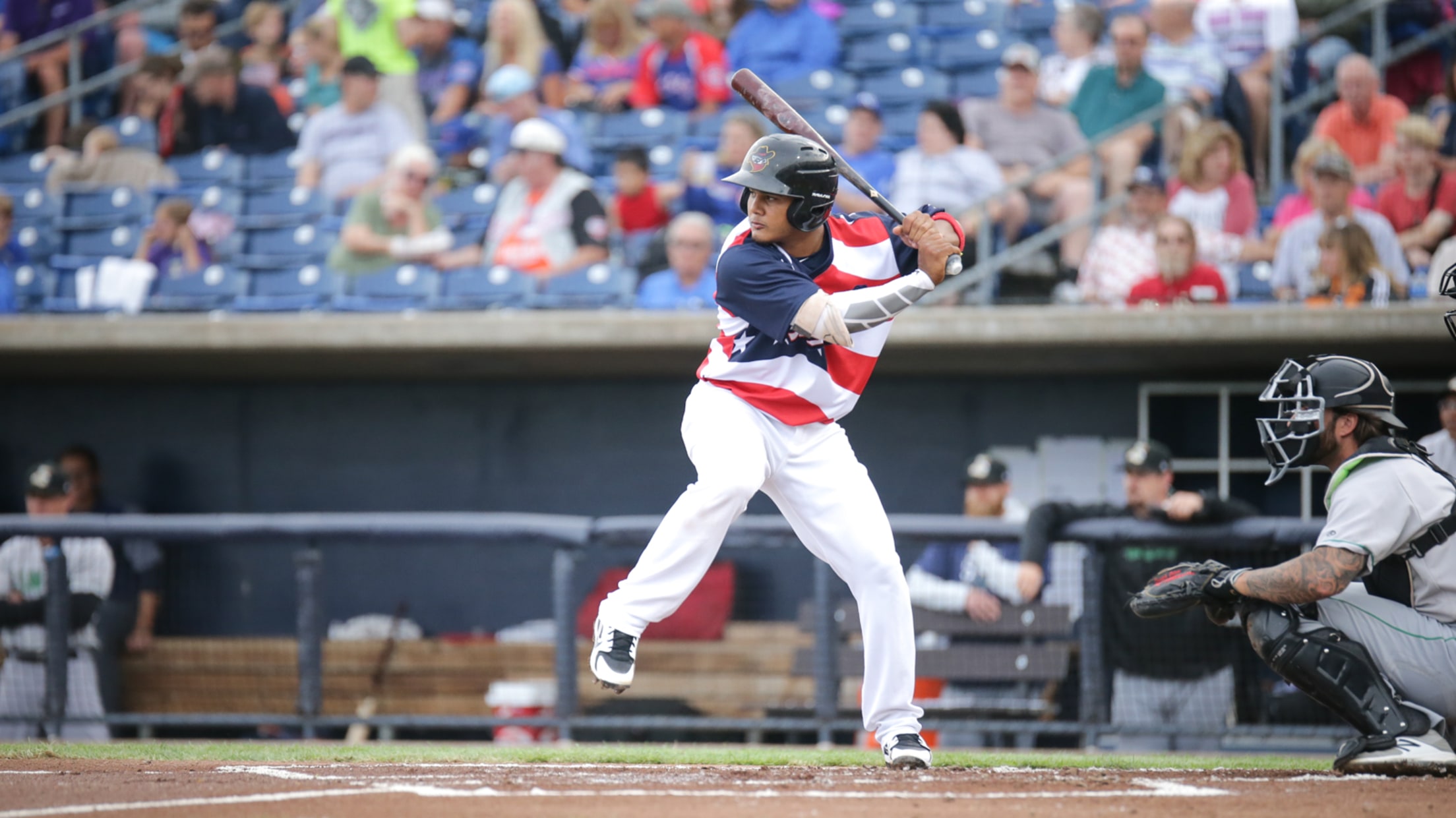 (Rich Guill)
The Kane County Cougars used six runs in the top of the fifth inning to beat the Quad Cities River Bandits 9-3 in the final game of a four-game series at Modern Woodmen Park on Monday night. Despite the loss, the River Bandits magic number to win the Western Division
The Kane County Cougars used six runs in the top of the fifth inning to beat the Quad Cities River Bandits 9-3 in the final game of a four-game series at Modern Woodmen Park on Monday night. Despite the loss, the River Bandits magic number to win the Western Division was reduced to one with Burlington's loss to Clinton.
The River Bandits (39-21) entered the fifth inning with a 2-1 lead. Starting pitcher Matt Ruppenthal issued a walk to the first two hitters in the inning allowing KeShawn Lynch to bunt both runners into scoring position. Alek Thomas then gave Kane County the lead by beating the shift with an opposite field single to left. The lead grew to 4-2 with an ensuing RBI single off the bat of Zack Shannon against reliever Devin Conn. A hit batter and a walk loaded the bases for Eddie Hernandez who cleared them with a triple into the right field corner. After ten batters came to the plate, the Cougars had built a 7-2 advantage.
Quad Cities initially grabbed a 1-0 lead in the first inning on Freudis Nova's single into left field only to watch Blaze Alexander's solo home run tie the game in the top of the second. The Bandits final lead in the contest was 2-1 after Ruben Castro scored Ross Adolph with a sacrifice fly in the third. The catcher also drove in the Bandits final run of the game on another sacrifice fly in the bottom of the fifth.
Kane County (32-31) pushed across a couple of insurance runs to finish off the scoring in the ninth against Bandits reliever Hunter Martin. The inning began with a walk to Thomas who raced around to score on a missed catch error by David Hensley at first two at bats later. Before the frame ended, Joe Gillette drove in the final run with an RBI single to make it 9-3.
Alexander led all hitters with his 3-4 performance that included a home run and three runs scored. Shannon added a pair of hits for the Cougars. The Bandits received two hits from both Adolph and Wilyer Abreu.
Three River Bandits pitchers combined to strike out 14 hitters. Ruppenthal took the loss after surrendering four runs on three hits in 4.1 innings of work.
The River Bandits begin their final road series of the first half on Tuesday night in Beloit. First pitch is slated for 6:10 p.m. The River Bandits will have RHP Jose Alberto Rivera (1-3, 9.45) on the mound for the first game in a battle with Beloit RHP Chase Cohen (4-5, 6.55).
All River Bandits games are broadcast on 1170 K-BOB and TuneIn Radio. Home games are also available with video on MiLB.TV.