Fish Out of Water: A Mock-Up of the 2021 Projected Roster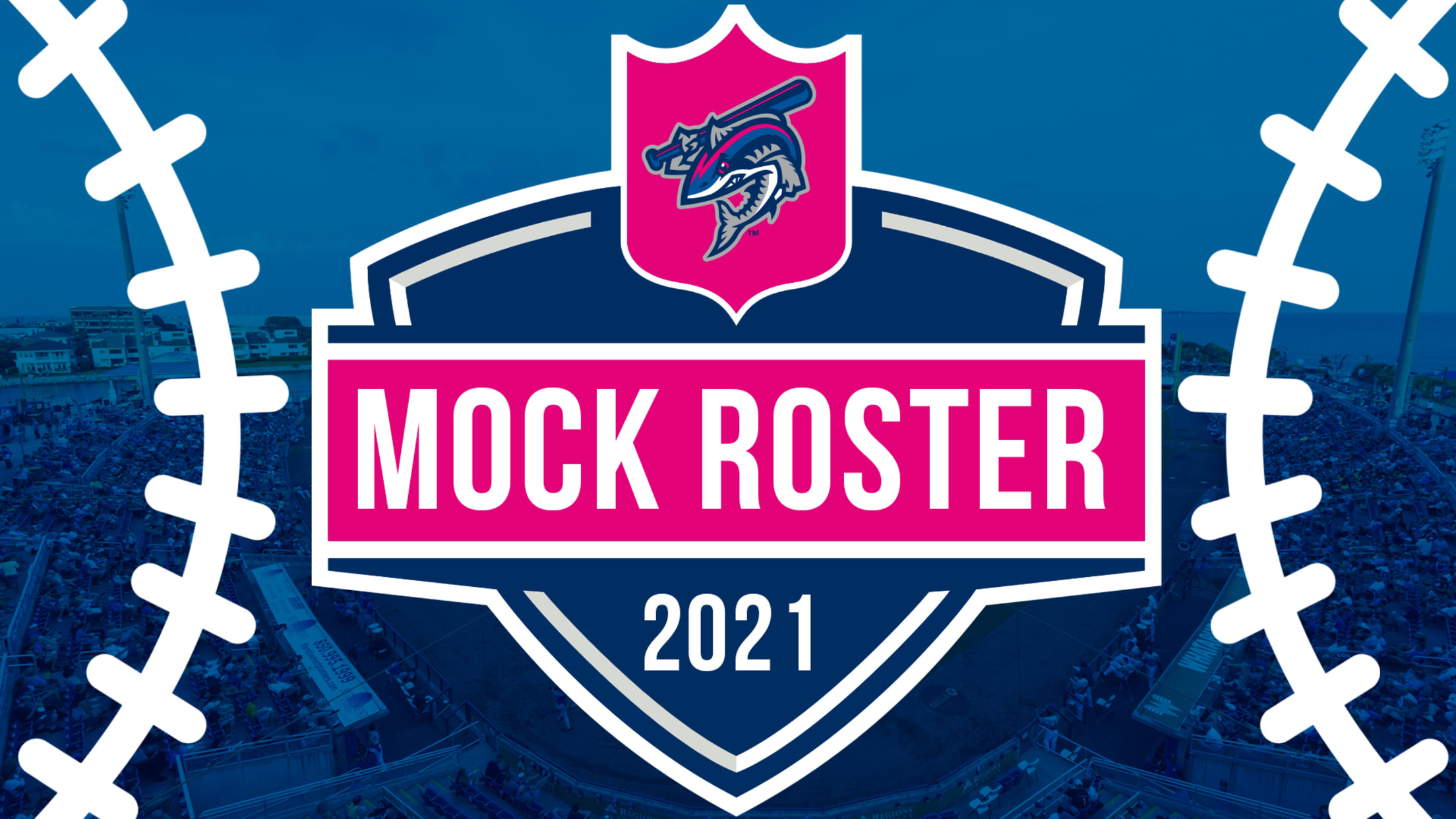 On Thursday, April 29th, the city of Cleveland will host the 2021 NFL Draft and end the mystery of where Justin Fields will be taken, how long Jacksonville waits before submitting Trevor Lawrence's name, and what on Earth the Dallas Cowboys will do with their first-round pick. In the months
On Thursday, April 29th, the city of Cleveland will host the 2021 NFL Draft and end the mystery of where Justin Fields will be taken, how long Jacksonville waits before submitting Trevor Lawrence's name, and what on Earth the Dallas Cowboys will do with their first-round pick.
In the months leading up to one of the NFL's signature events, thousands of mock drafts will be produced by experts on TV, fan blogs around the country, or even Bill Tobin's postman.
In a normal year, the Blue Wahoos would most likely be in the middle of the game as the draft would be underway. In 2019, I almost missed a play because I was watching my beloved Cardinals select Heisman winner Kyler Murray with the first overall pick. However, as we discussed before, this is not a normal season.
The Blue Wahoos will learn their official Opening Day Roster on Friday, April 30th, one day after the first round of the NFL Draft. There are many factors worth taking into consideration when it comes to projecting a minor league roster such as a player's age, experience, and performance in the previous season. However, much of these usually relied upon reference points will be thrown out the window due to the cancellation of the 2020 season. Can teams really evaluate performances from the 2019 season and make a sound assumption as to a player's ability more than 18 months later? Are spring training games and scrimmages at the alternate sites enough to ascertain who is ready for Double-A and who needs more seasoning down in Beloit? It's almost impossible to say.
Now before this list is revealed, it's important to note that while a place like ESPN has someone like Mel Kiper Jr. to provide draft expertise, the Wahoos too have an expert that heavily contributed to the construction of this roster.
Daniel De Vivo, a diehard Marlins fan and co-host of the Fish on the Farm podcast released his projections of all the Marlins minor league affiliates. He was kind enough to allow FOW to reference his work, which largely constructs this projected roster. With a new affiliation comes the process of relearning an entire minor league system (which Wahoos fans are getting pretty good at) and help from folks like De Vivo accelerate that process greatly.
Now without much further adieu, let's take a look at who might don a Blue Wahoos uniform on Opening Day for the 2021 Pensacola Blue Wahoos.
The selections are in.
2021 Projected Starting Outfield
JJ Bleday, Jerar Encarnacion, Thomas Jones, Victor Victor Mesa, and Tristan Pompey.
The crown jewel in the Marlins farm system is Bleday, the fourth overall pick in 2019 out of Vanderbilt. Every major outlet that covers prospects has him as the Marlins #2 prospect behind RHP Sixto Sanchez (but Sanchez will be in the Major Leagues if he's healthy so it's hard to consider him a true "prospect"). Bleday is a top 20 overall prospect by both MLB.com and one of the top offensive prospects in all of MiLB.
Sticking with our NFL Draft Theme, Bleday is the Wahoos version of Trevor Lawrence. A proven winner in college with elite talent, it's truly a matter of "when" not "if" he makes the big leagues. He's played in the best leagues (top player in the 2018 Cape Cod League and the SEC in 2019) and performed on the biggest stages (led Vandy to a National Championship in 2019). The physical tools are there was well, with a wonderful blend of both bat speed and raw power that projects him as a potential 20-30 homerun player in the majors.
The biggest concern with someone like Bleday is just how small the professional sample size is. Bleday featured in 38 games with Jupiter in 2019…and that's it. None of his stats with the Hammerheads jump off the page, but that's not really a red flag for player making his professional debut.
The reality is that Bleday will be 23 years old during the Double-A season, and the Marlins should have no issue sending and advanced college bat to Pensacola to properly test how their blossoming star outfielder will do in arguably the hardest level of the minors.
Joining Bleday as the starting outfielders are Jerar Encarnacion and Victor Victor Mesa. Both players are ranked in the Marlins Top 30 according to Baseball America and both have at least one full season of professional baseball under their belts.
If the Wahoos were looking for another exciting, dynamic offensive player in their outfield, they've certainly got their man in Encarnacion. He's an athletic specimen who played basketball growing up in the Dominican Republic. The power numbers are there, and more impressively, Encarnacion possesses the ability to hit the ball to all parts of the field. According to an Athletic article by Andre Fernandez, Encarnacion's "consistent hit-first tool and an ability to spread those homers to all fields should earn the 21-year-old a major-league opportunity in the next couple of years."
If he's able to put everything together, the Wahoos may have "drafted" a young Jimmy Graham in their Double-A squad.
The other projected starter is Victor Victor Mesa, who is the only player with Double-A experience in the projected starting outfield.
While still in the _Baseball America_'s Top 30, Mesa has slipped since 2019 because of a lack of offensive production. The Marlins still envision him and younger brother Victor Mesa Jr as a brotherly tandem in their Big League outfield; however, this is as close to a make-or-break season as Mesa will find himself in.
As a defensive outfielder, Mesa has all of the tools: speed, great instincts, a quick first step, and terrific hands. The only thing holding him back at the moment is the production at the plate. He slashed .178/.200/.196 is 27 Double-A games in 2019 and struck out 16 times compared to 3 walks.
But many players struggle initially with the jump from High-A to Double-A, and perhaps Mesa falls into this category. His NFL Draft comp should be similar to Patriots WR N'Keal Harry. All of the tools are there, now it's time for to make the adjustment and put his game and professional career back on track.
The last two outfielders are Tristan Pompey and Thomas Jones. Pompey is talented outfielder who was taken in the 3rd round in the 2018 draft out of Kentucky. After a solid rookie season (in which he reached High-A Jupiter), Pompey has been bit by the injury bug. He only played 43 games in 2019 and missed time with a broken toe. He's similar to former Wahoo Josh VanMeter, now a big leaguer with the Arizona Diamondbacks. VanMeter made the most of his opportunities as a fourth outfielder and eventually turned himself into a starter. It's unclear if Pompey will start the year off the bench or not, but he has tools to force Wahoos manager Kevin Randel into a starting outfielder if he puts it all together.
The same can be said for Jones, another former third round pick (2016, South Carolina). In his two professional seasons, Jones has yet to take off offensively with his best offensive season coming in 2019 with Clinton (.239, 10 HRs, 54 RBI - all career highs).
Jones is the only player who actually has football experience as a talented linebacker from his days at Lauren's High School in South Carolina. Clearly the athleticism and the playmaking ability is all there, it just comes down to execution and performance, especially for a player drafted five years ago. If Thomas can cash in on his opportunities, look for his professional career to move over into the fast lane.
2021 Projected Starting Infield
Lazaro Alonso, Marcus Chiu, Riley Mahan, Demetrius Sims and Christopher Torres.
Riley Mahan was a difficult player to project, given the fact he's spent time previously in Double-A with Jacksonville. Like Pompey, Mahan was a third round pick from Kentucky who will be 25 years old for the 2021 season. If the 2020 season hadn't been cancelled there would be virtually no chance Mahan would start in Double-A unless he picked up an injury.
However, Mahan spent only half a season with Jacksonville slashing .222/.259/.372, a slight dip compared to his production in High-A. As a more advanced college player, Mahan could be like many players who start their season at one minor league level, but quickly change after demonstrating that they need to be moved up. Time will tell, but ultimately this projection sees Mahan in Pensacola at least for May.
It's the same story with Alonso, who played just 13 games with Jacksonville in 2019. Obviously the Marlins front office would've hoped to see Lazaro play in more Double-A games, but the fact is that he'll be 26 on Opening Day and just hasn't played enough to warrant placement in Triple-A. He could be one of several players that come roaring out of the gates after spending 18 months preparing for the 2021 campaign.
For Sims and Chiu, FOW has projected that they will make their Double-A debuts on Opening Day. While not ranked in the Marlins Top 30 by MLB.com or _Baseball America_, both players spent significant time in High-A in 2019 and are ready to be tested at the next level.
Chiu played a full season in 2019 in the pitcher-friendly California League. He was acquired by the Marlins in the 3rd round of the 2020 MLB Rule 5 Draft. There are clear areas of improvement in Chiu's game such as the 37% strikeout rate compared to a 12% walk rate in 2019, but there are also real bright spots, such defensive versatility and solid glove work.
Sims is in a similar situation as Chiu. He only played a half-season with Jupiter in 2019, but after the hiatus between seasons, it seems like he'll start the year in Pensacola. It looks like he'll get the nod at short, or he may get some reps at third given the logjam of prospects at the shortstop position. Regardless of where he plays, he should be sound defensively. It's the production both at the plate and on the bases that scouts want to see improvement (he was only successful on 40% of sb attempts in High-A). Sims made significant improvements from 2018 to 2019, and he needs to do that again in 2021.
My last (and first reach) in this projected roster is Torres. After spending a full season in Low-A in 2019, experts (such as De Vivo) see Torres falling to High-A Beloit to start the year. While I can understand the desire to prevent him skipping a level, FOW is more bullish on the talented 23-year old.
Torres is a switch-hitting middle infielder that can play a multitude of positions on the infield. His patient approach at the plate complements his understanding and control of the strike zone. While the "stuff" pitchers have is undoubtedly better in Double-A, hitters who can avoid chasing balls out of the zone often produce good numbers when they reach this level. I think the Marlins would do well to see if Torres can keep pace with the pitchers in Double-A because they may be surprised to see him thrive at the advanced level.
2021 Projected Catchers
Santiago Chávez and Nick Fortes.
While Double-A rosters this season are allowed to carry 28 players, it seems likely that barring an injury, the Wahoos will only carry two catchers to open the season. Chávez, who played 79 games for the Jumbo Shrimp (including several against the Wahoos), statically did not do enough to warrant a promotion to Triple-A. This isn't a knock on the 25-year old or his first experience at the Double-A level. Baseball is about making adjustments and the Marlins simply need to see an improvement upon a .173 batting average and 84 strikeouts. Otherwise, he'll play the role of Ryan Fitzpatrick, mentoring and backing up the younger catchers.
The projected starter for the Wahoos is Nick Fortes. A former fourth round selection in 2018 out of Ole Miss, Fortes is a defensive wall behind the plate (the Wahoos version of a run stopper). He's played fewer than 100 games in his professional career, but that isn't too much of a concern given his collegiate background.
According to scouts, Fortes needs to take a step forward with some of his throwing mechanics (overall arm strength and pop time) in addition to a more consistent approach offensively. While his batting average in Jupiter was under the Mendoza line, he still drove in 29 while producing a strikeout-to-walk ratio around 2:1. Not great, but not terrible either. If he beefed up those throwing mechanics, he could be a real head-turner for the Wahoos.
2021 Projected Starting Rotation
Alberto Guerrero, Max Meyer, Brady Puckett, Remey Reed, and Josh Roberson.
If this mock draft could be accused of "reaching" for a player, it would be because of Meyer's selection.
Here's the problem. Meyer was drafted in 2020 with the third overall pick out of Minnesota, where he was a star. Up to this point, he as played exactly zero games of professional baseball and has made zero Major League Spring Training camps. To take a college pitcher and thrust him directly into Double-A ball could be considered a risky move.
On the other hand, there is no denying that Meyer is an immense young talent. He posted 10.2 strikeouts per nine innings for Minnesota after transitioning from a closer into a starter in his sophomore season. His tools are elite with a fastball that can touch 100 and a sinker that sits between 92-95 mph.
While it's not common, he wouldn't be the first college player to make an aggressive leap immediately after being drafted. In recent memory, the Atlanta Braves drafted INF Braden Shewmake with the 21st pick in the 2019 out of Texas A&M, and had him playing in Double-A Mississippi two months later. The Kansas City Royals selected LHP Brandon Finnegan (former Wahoo on a rehab assignment) with the 17th overall pick (TCU) in 2014 and had him pitching in the big leagues that September.
It's not common, but it's not entirely crazy.
The others pitchers in the starting rotation are a tad more conventional in their selections. Guerrero is in his seventh season in the Marlins farm system after signing back in 2014. In his last full season in Clinton, he made 24 starts and struck out 104 in 132.1 innings. If there was baseball in 2020, Guerrero would've almost certainly been given a taste, if not a half season in Double-A.
Puckett—who I admit could possibly start in Beloit—has not pitched since 2018. The right-hander had Tommy John surgery in March of 2019, meaning its been at least two and a half years since he's played a competitive game of baseball. The argument for Puckett is that he's another college arm that moved rapidly through the Marlins system before he was injured. Hopefully his arm feels fully healthy and he's ready to regain that momentum in Pensacola to start the year.
Roberson, a 12th rounder out of UNC Wilmington could be a fan favorite for the 'Hoos. At no point in his professional career has Roberson ever posted an ERA above 2.25 at any level (22 ER / 111.1 IP). Starting him in Pensacola is the perfect way to gauge if the early results are legit, or if he's simply making the most of inferior competition at the lower levels of the minors.
Rounding out the Wahoos projected rotation is sixth-round selection Remey Reed (2016) out of Oklahoma State. In 2019, he posted a combined 2.75 ERA across Batavia and Clinton (23 ER / 75.1 IP). As referenced several times before, if there had been a 2020 season, the righty would have more than likely spent the entire season in Jupiter or split his time between Jupiter and then Double-A Jacksonville. With more pitchers waiting in the wings, Pensacola makes sense to see where the talented college arm fits in the Marlins pitching plans in the future.
2021 Projected Bullpen
Parker Bugg, CJ Carter, Sean Guenther, Colton Hock, Tyler Jones, Jeff Lindgren, Luís Madero, and Cason Sherrod,
Carter and Hock are arguably the most likely of the relievers to start in Pensacola. Carter made one appearance in Jacksonville in 2019 (admittedly, it did not go well) while Hock made 36 appearances in Jupiter in his last full season. Both have proven to be pretty dominant strikeout pitchers with Carter posting an 11.5 K/9 in his pro debut while Hock led all Jupiter pitchers with 36 appearances and maintaining an ERA 3.20. In fact, his numbers improved after he made the jump to High-A. In our mock draft analogy, these two are mid-to-late-round gems that give a team an A+ draft grade.
Jones is the next reliever slated to play in Pensacola, and this righty could add some versatility to the Wahoos bullpen. He too split his time between Clinton and Jupiter in 2019 and made 28 appearances between the two levels including 8 starts. Should the Wahoos want to employ an opener in the final game of a six game series, Jones could be tabbed as a two-inning opener. If a starter picks up an injury, Jones could serve as a bridge to help lighten the load on the rest of the 'pen. As a college arm who is already 25, Jones seems more than ready to test the Double-A waters.
Bugg, a former standout at LSU, could start at either Pensacola or Triple-A Jacksonville. He's the only pitcher on the list who made over 20 appearances for then Triple-A New Orleans in 2019. His numbers suffered upon his promotion to Triple-A, particularly his walk rate and batting average against. Perhaps starting back in Double-A will give Bugg some confidence to get his stuff back on track.
Madero, who is another Southern league alum, made 19 starts with the Mobile BayBears in 2019 as a member of the Angels farm system. Now with his fourth team since signing with the Diamondbacks back in 2014, Madero is trying to reinvent himself as a reliever only. He was on Los Angeles's 40-man roster in late 2018, so clearly it is not far-fetched that Madero has big league stuff. At this point in his career; however, there have not been enough positive results to warrant a start in Triple-A.
Sticking with the college theme, Guenther, a 7th round pick out of Notre Dame in 2017, made significant strides in 2019 that suggest he maybe ready for Double-A. After posting a disappointing 4.48 ERA in 2018, Guenther cut his ERA in half posting a 2.02 ERA (16 ER / 71.1 IP) across Clinton and Jupiter. The southpaw always had great command of his pitches; however, in 2019 he found a way to induce more swing-and-misses. As another player aged 25 or older, the Marlins may want to test Guenther and see if those improvements have survived the yearlong hiatus.
Lindgren only has 28.1 professional innings under his belt., but he dominated in his debut season. Specifically, he yielded only 4 ER in 14 appearances with Jupiter including 23 strikeouts against 6 walks. Similar to Meyer, the sample size is tiny (and in Meyer's case, nonexistent), but as a college graduate (Illinois State, 2019), Lindgrem may be able to make the leap to Double-A to start the year. Besides, if Pensacola proves to be too much too soon, the Marlins can always dial it back and move him to Beloit.
Our final projection (certainly not Mr. Irrelevant) is Cason Sherrod. He (like seemingly every pitcher in our projections) is a college graduate (2018, Texas A&M) with a big arm and plenty of upside.
While his traditional stats haven't been as impressive as some of the other names on this list, the fact remains that his fastball sits between 95-97. He'll turn 25 in the middle of the season, and organizations—assuming the performance isn't completely unwarranted—ideally try to keep players surrounded by guys close to their age. Even though his career ERA is just over 4.00, Sherrod improved significantly compared to his debut season. Given his age and improvement, Pensacola may be the perfect place for the former Aggie to resume his professional career.
This closes out FOW's 2021 Projected Rosters. Just like the thousands of mock drafts floating around the Internet, time will tell how well FOW's projections hold up. Fortunately, we won't have to wait long.
Special thank you to Daniel De Vivo. You can see more of his work on his Twitter account @DanielDeVivo and be sure to check out his podcast Fish on the Farm.