Game 50: Last inning makes difference Hawks loss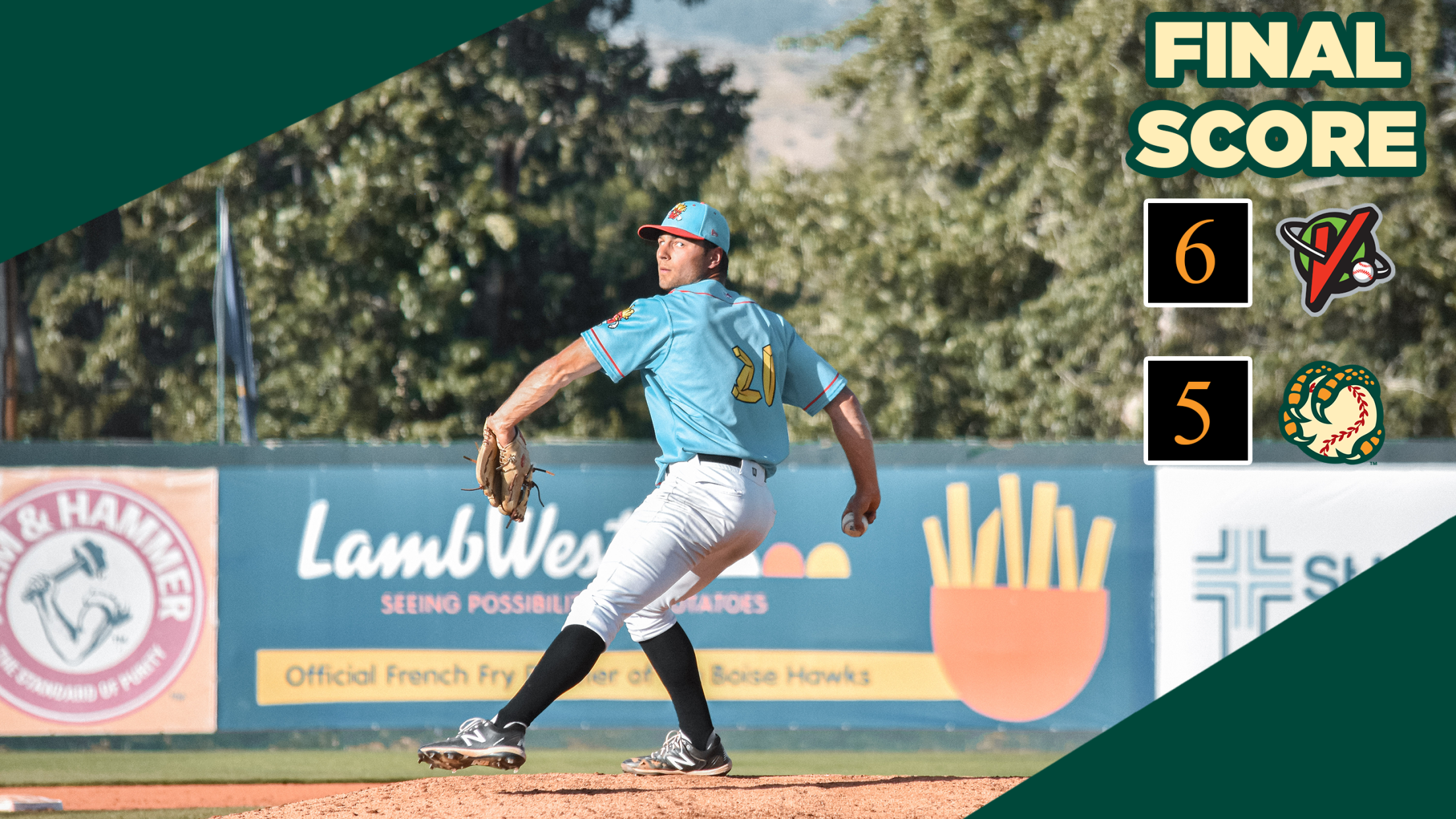 Boise, ID - The Boise Hawks missed out an opportunity to win the series against the Great Falls Voyagers on Sunday night, seeing their two run lead fall away in the top of the ninth inning in a 6-5 loss at Memorial Stadium. It was another night where the Voyagers
Boise, ID - The Boise Hawks missed out an opportunity to win the series against the Great Falls Voyagers on Sunday night, seeing their two run lead fall away in the top of the ninth inning in a 6-5 loss at Memorial Stadium.
It was another night where the Voyagers scored first, getting back-to-back RBI singles from Chris Caffery and Nick Emanuel to make it 2-0 in the top of the third inning.
Boise would make it 2-1 in the bottom of that same inning, with Tyler Jorgensen ripping a leadoff double and coming around to score on a Myles Miller sacrifice fly.
Down by a run, the Hawks had Alejandro Rivero leading off the bottom of the fourth inning, who slammed a ball over the left field fence, keeping it just inside the foul pole to tie the game at two.
Following right behind Rivero, Wladimir Galindo lasered a ball to the deepest part of the ballpark, clearing the 405 sign in center field by plenty to put Boise up 3-2.
The fourth run would cross for Boise in the sixth, with Christian Funk doubling and being brought around by Sean Skelly, who picked up his first Boise Hawk hit and RBI on the single up the middle.
Boise would make it to the ninth inning up 4-2 thanks to Luke Dawson throwing three straight scoreless innings, including setting down the first eight hitters he faced.
Going out to start the inning, Dawson walked the first batter he faced, prompting Gary Van Tol to bring in Jared Price to close out the game like he did on Saturday.
The outcome would not end up being the same, with the Voyagers scoring four runs to tie the game and then take the lead.
Hitting in the bottom of the ninth the Hawks tried to mount a comeback, getting a lot of help from Great Falls, who allowed Miller to reach on a dropped third strike, and Wladimir Galindo to bring him in on a throwing error by third baseman Kyle Crowl.
With two outs the Hawks sent Bo McClintock up to pinch hit while Jason Dicochea stood at third as the tying run and Roby Enriquez led off first as the winning run.
Great Falls closer, Grant Larson, would manage to get McClintock swinging to end the ball game and complete the Voyagers comeback.
The series finale is scheduled to begin at 7:15 Monday night, with Boise Hawks planning to throw right-hander Mitch Lines, who will look to secure the first Boise Hawks series victory of the second half.