Wong Homers in Second Straight Shutout Win
Pannone Tosses 5+ Scoreless, Granberg Grabs First Two Triple-A RBIs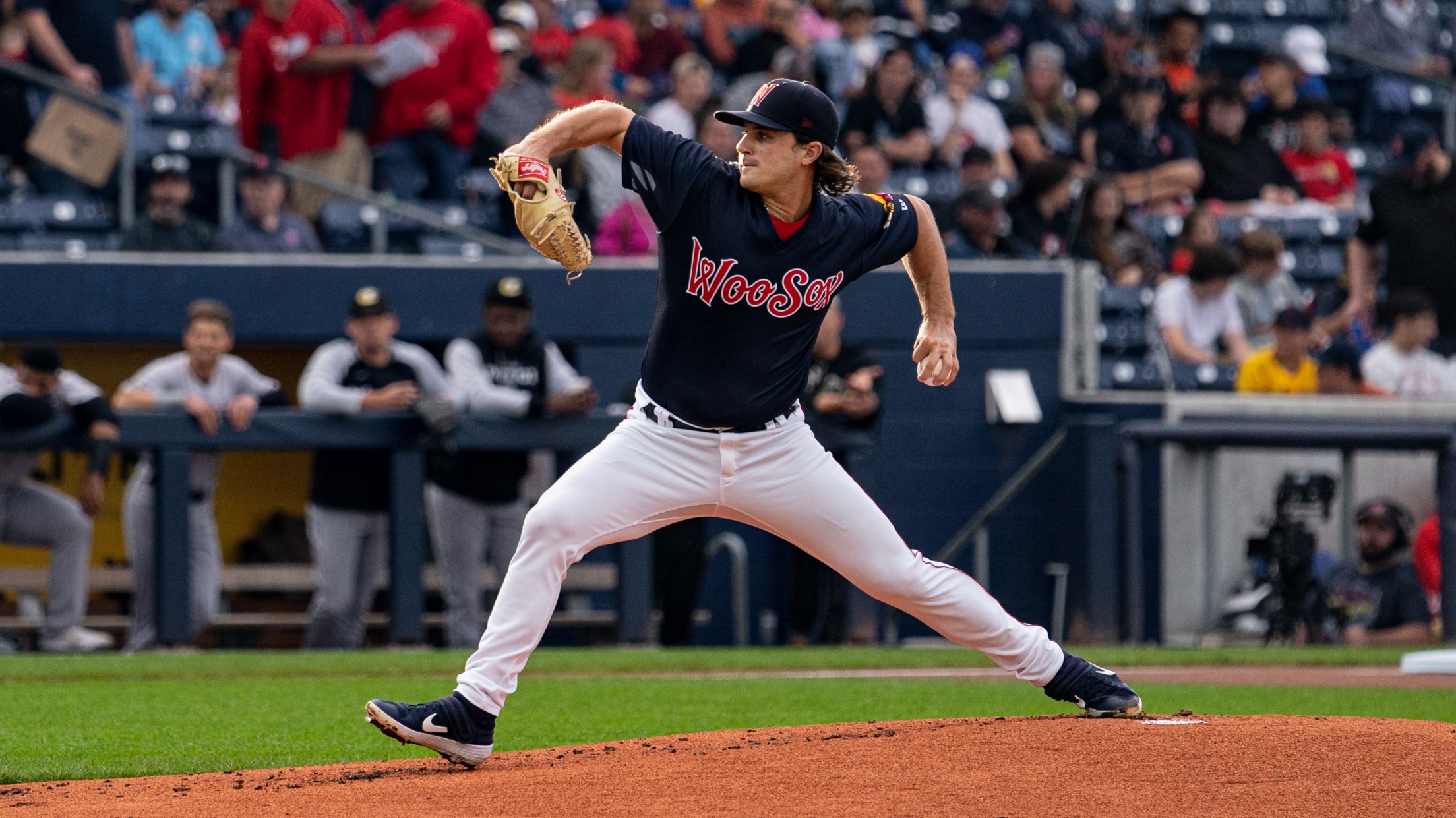 WORCESTER, M.A. — The Worcester Red Sox (34-34) notched their fifth shutout victory in the month of June on Wednesday night, a 4-0 win over the Charlotte Knights (25-43) night at Polar Park. The WooSox started their first threat of the day in the second inning thanks to a two-out
WORCESTER, M.A. — The Worcester Red Sox (34-34) notched their fifth shutout victory in the month of June on Wednesday night, a 4-0 win over the Charlotte Knights (25-43) night at Polar Park.
The WooSox started their first threat of the day in the second inning thanks to a two-out double by Ronaldo Hernandez. Devlin Granberg came to the plate next, and he cracked a ground ball single to right, scoring Hernandez.
The swing gave Granberg his first Triple-A RBI in his fifth game with Worcester.
An inning later, Connor Wong hooked a 1-2 pitch down the left field line, a 386-foot solo home run to extend the home team's lead to 2-0. Since May 17, Wong is hitting .340 (35-for-103) and has all four of his homers in that span.
That one was crushed. pic.twitter.com/wBvnZZiLdx

— Worcester Red Sox (@WooSox) June 22, 2022
Worcester starter Thomas Pannone took it from there, tossing 5.2 scoreless innings with seven strikeouts. The left-hander allowed just four hits and walked zero, putting up at least five strikeouts for the sixth time this season.
After Philips Valdez entered for Pannone and got the final out of the top of the sixth, Granberg came through again in the bottom of the inning. With Jaylin Davis on third, Granberg again pushed a hard single through the right side to score a run, extending the WooSox advantage to 3-0.
Ryan Fitzgerald came up with runners on first and second in the seventh and extended the Worcester lead—the 28-year-old lifted a 2-2 pitch to the warning track in right that hopped over the wall, scoring Grant Williams from second. Fitzgerald singled in the third as well, giving him his first multi-hit game since May 26.
Brian Keller, Geoff Hartlieb and A.J. Politi added runless seventh, eighth and ninth innings, respectively, closing out Worcester's third consecutive win.
In two games against Charlotte, Worcester pitching has the following line: 18 IP, 11 H, 0 R, 1 BB, 16 K.
Major League rehabber Christian Arroyo played five innings at shortstop, his first action as a fielder since returning from the COVID-19 Injured List. At the plate, Arroyo went 0-3 with three strikeouts.
The WooSox continue the six-game series at Polar Park on Thursday at 6:45 p.m. against the Charlotte Knights, affiliate of the Chicago White Sox. On the mound, Kutter Crawford (0-0, 7.43) gets the start for Worcester. Radio coverage is live at 6:25 p.m. on 98.9 Nash Icon and the WooSox Radio Network, while television coverage is on NESN.