Help Reno's Duzenack Win Capital One Premier Play of the Year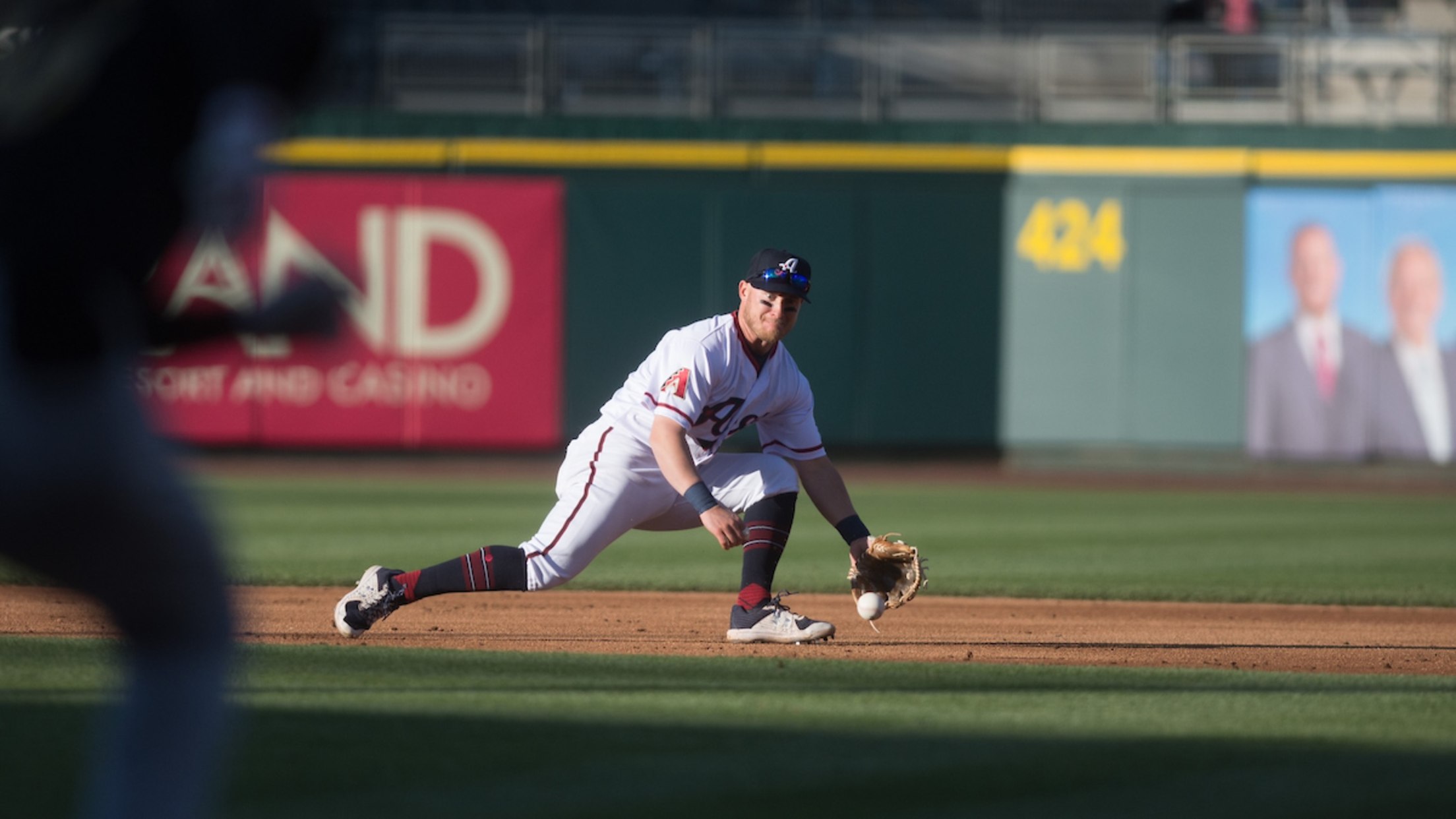 Reno, Nev. – Reno Aces infielder Camden Duzenack was nominated as one of the six finalists for the Capital One Premier Plays of the Year. The fans can determine the winner by voting on the play. Click here to vote on Duzenack's spectacular play against the Las Vegas Aviators. Participants
Reno, Nev. – Reno Aces infielder Camden Duzenack was nominated as one of the six finalists for the Capital One Premier Plays of the Year. The fans can determine the winner by voting on the play.
Click here to vote on Duzenack's spectacular play against the Las Vegas Aviators. Participants can vote as often as they'd like, but voting ends on Friday, November 4, at 5 p.m. ET.
Are we playing baseball or pinball?? pic.twitter.com/A7RAE3cfRH

— Reno Aces (@Aces) April 10, 2022
Duz's outstanding play came with two outs in the bottom of the fifth on April 9 against the Aces' rival, the Las Vegas Aviators. With cat-like speed and reflexes on display, the Dallas Baptist product played the deflection -- on a backhand swipe by reliever Mack Lemieux -- and fired a strike to home to eliminate the runner trying to score the potential game-tying run.
Check out more outstanding plays by the Reno Aces as they are slated to open the 2023 season at Greater Nevada Field on Friday, March 31st, against the Las Vegas Aviators, Triple-A affiliate of the Oakland Athletics. Season Memberships are available via RenoAces.com, texting "MEMBER" to 21003, or calling 775-334-7000.
-ACES-