Hillcats Fall Short in Myrtle Beach
Three-Run Sixth Inning Too Much for Lynchburg in Game One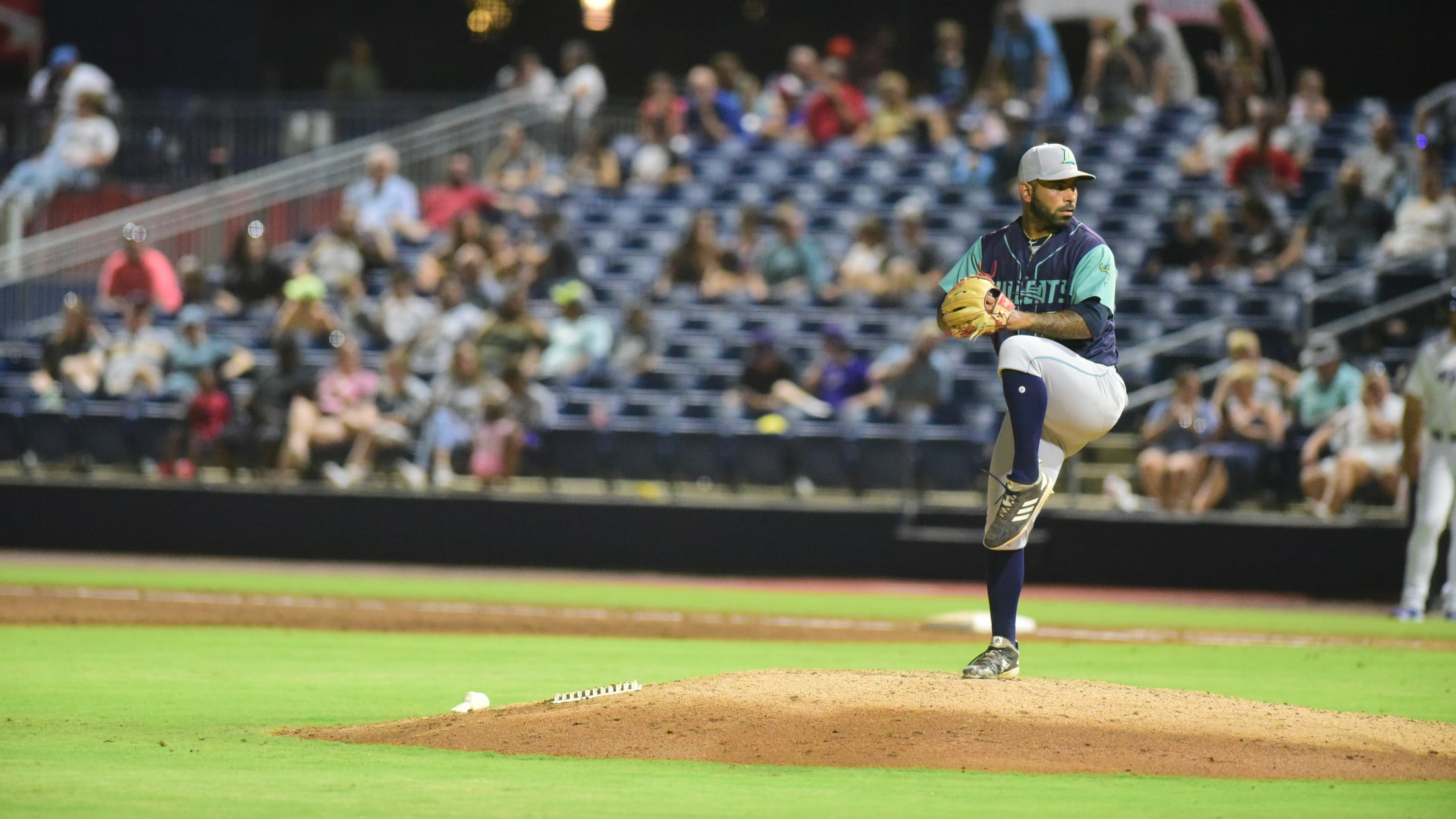 (Gary Streiffer)
Lynchburg, Virginia – Alexfri Planez went 3-4 and Brauny Munoz allowed just one run over five innings, yet Lynchburg Hillcats (50-53) fell victim to a big sixth inning for the Myrtle Beach Pelicans (52-51) to drop the series opener Tuesday night at Ticketreturn.com Field. HOW IT HAPPENED
Lynchburg, Virginia – Alexfri Planez went 3-4 and Brauny Munoz allowed just one run over five innings, yet Lynchburg Hillcats (50-53) fell victim to a big sixth inning for the Myrtle Beach Pelicans (52-51) to drop the series opener Tuesday night at Ticketreturn.com Field.
HOW IT HAPPENED
The Hillcats scored first in the top of the second inning off Pelicans starter Richard Gallardo. Korey Holland pushed home Micael Ramirez by smacking a single up the middle to put Lynchburg up 1-0.
Myrtle Beach tied the game at one apiece in the bottom of the second when Ethan Hearn skied a sacrifice fly, with no outs and the bases loaded. However the Hillcats turned the fly-out into a double play when center-fielder Petey Halpin connected with first baseman Miguel Jerez and third baseman Gabriel Rodriguez to throw out Jonathan Sierra. Brauny Munoz fanned Josue Huma and the Hillcats got out of the inning having allowed just one score.
Neither team scored in the third and the fourth innings, but the Hillcats took a lead in the top of the fifth inning. Yordys Valdes kicked things off by smashing a double to right-center field, scoring when Petey Halpin roped a base-hit. Halpin himself came home on an Angel Martinez ground out, putting the 'Cats up 3-1.
Munoz tossed a scoreless bottom of the fifth, finishing his stellar night having allowed seven hits, one run, walking just a single batter, and fanning eight.
The Hillcats sent out reliever Daritzon Feliz in the bottom of the sixth and the Pelicans immediately pounced. Jordan Nwogu and Owen Caissie drew back-to-back walks with Nwogu coming home thanks to a single to left. Caisse tallied on a wild pitch from Feliz and Sierra was knocked home when Peter Matt singled. All three runs came through with no outs, prompting Lynchburg to make a pitching change, sending out Serafina Brito to take over for Feliz. The Hillcats righty got all three outs without giving up any more runs, but the Pelicans still took a 4-3 lead into the seventh.
Myrtle Beach extended its lead to two in the bottom of the seventh when Jordan Nwogu smashed a solo-shot over the wall in left field with Brito still on the mound.
That was the only run given up by 'Cats bullpen arms Brito and Alaska Abney who combined for three innings of work, but the Hillcats were shutout the rest of the way to lose 5-3 in game one.
INSIDE THE BOX SCORE
Petey Halpin extended his hitting streak to seven games.
Alaska Abney has not given up a run in three appearances with the Hillcats.
WHAT'S NEXT
Jordan Jones takes the mound for the Hillcats in game two on Wednesday evening. First pitch is set for 7:05pm.