Hillcats Stumble in Loss to Red Sox 
Salem Topples Lynchburg Thanks to Hot Start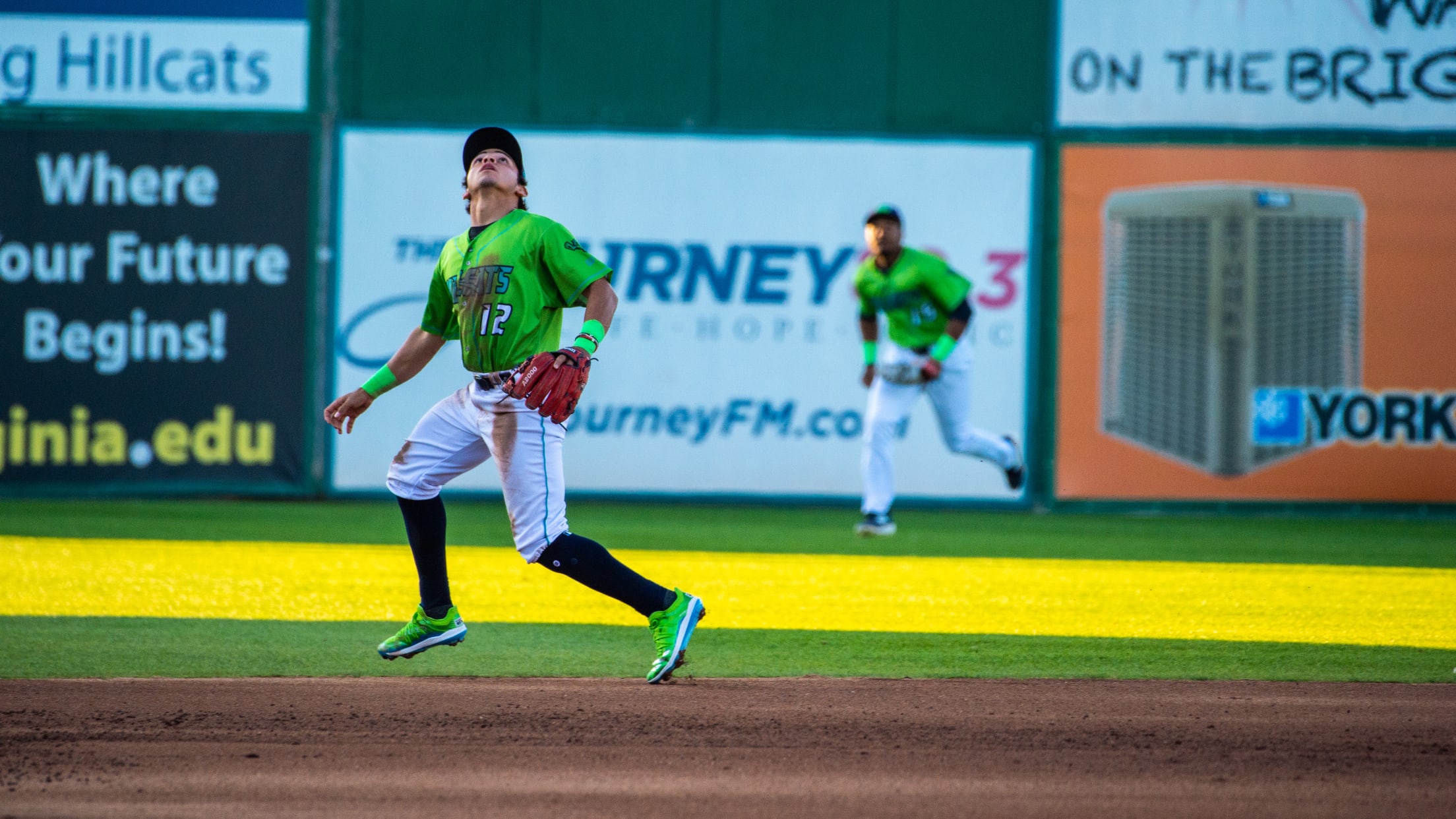 (Lindsay Carico)
Lynchburg, Virginia – The Lynchburg Hillcats (15-11) were held scoreless until the bottom of the ninth inning for the second night in a row as the Salem Red Sox (14-13) picked up their second straight win 7-3 at Bank of the James Stadium. HOW IT HAPPENED
Lynchburg, Virginia – The Lynchburg Hillcats (15-11) were held scoreless until the bottom of the ninth inning for the second night in a row as the Salem Red Sox (14-13) picked up their second straight win 7-3 at Bank of the James Stadium.
HOW IT HAPPENED
The Red Sox steadily increased their run total the first three innings of play, adding seven total runs tagged to Hillcats starter Sergio Morillo (0-2). Salem struck first with an RBI double off the bat of Joe Davis in the first. Two more came through thanks to Matthew Lugo's base clearing double in the top of the second to put the Red Sox in the lead 3-0 after two.
In the top of the third with Morillo still on the mound, Dean Miller added another tally to score Salem's first run of the night. Lynchburg made a pitching change with the bases loaded, sending out reliever Cade Smith in a real jam. Red Sox leadoff man Gilberto Jimenez smoked a triple to left center field that brought everybody home and ballooned the Salem lead to seven.
Red Sox pitchers Jeremy Wu-Yelland, Aaron Perry (1-1), and Jordan DiValerio kept the Hillcats scoreless through eight innings, collectively giving up only three hits.
In need of a massive rally in the bottom of the ninth, the Hillcats went into survival mode against new Salem hurler Cole Milam. With the bases loaded and one out, Cody Farhat hit a sacrifice fly to Dean Miller, allowing Yainer Diaz to score for the first Hillcats run of the game. Alexfri Planez followed with a double that brought home both Andres Melendez and Gabriel Rodriguez, cutting the Salem lead to four. However Milam locked in and fanned Landy Pena to end the game and give the Red Sox a 2-1 series lead.
INSIDE THE BOX SCORE
The Hillcats are top ten in the Low-A with a batting average of .263 with runners in scoring position and two outs.
Salem is now a game and a half behind Lynchburg for second place in the Northern Division.
WHO'S NEXT
The Hillcats are back in action at 6:30pm on Friday night for another matchup with Salem.