Hiott Homers, Hot Rods Drop Series Opener in Walk-off Fashion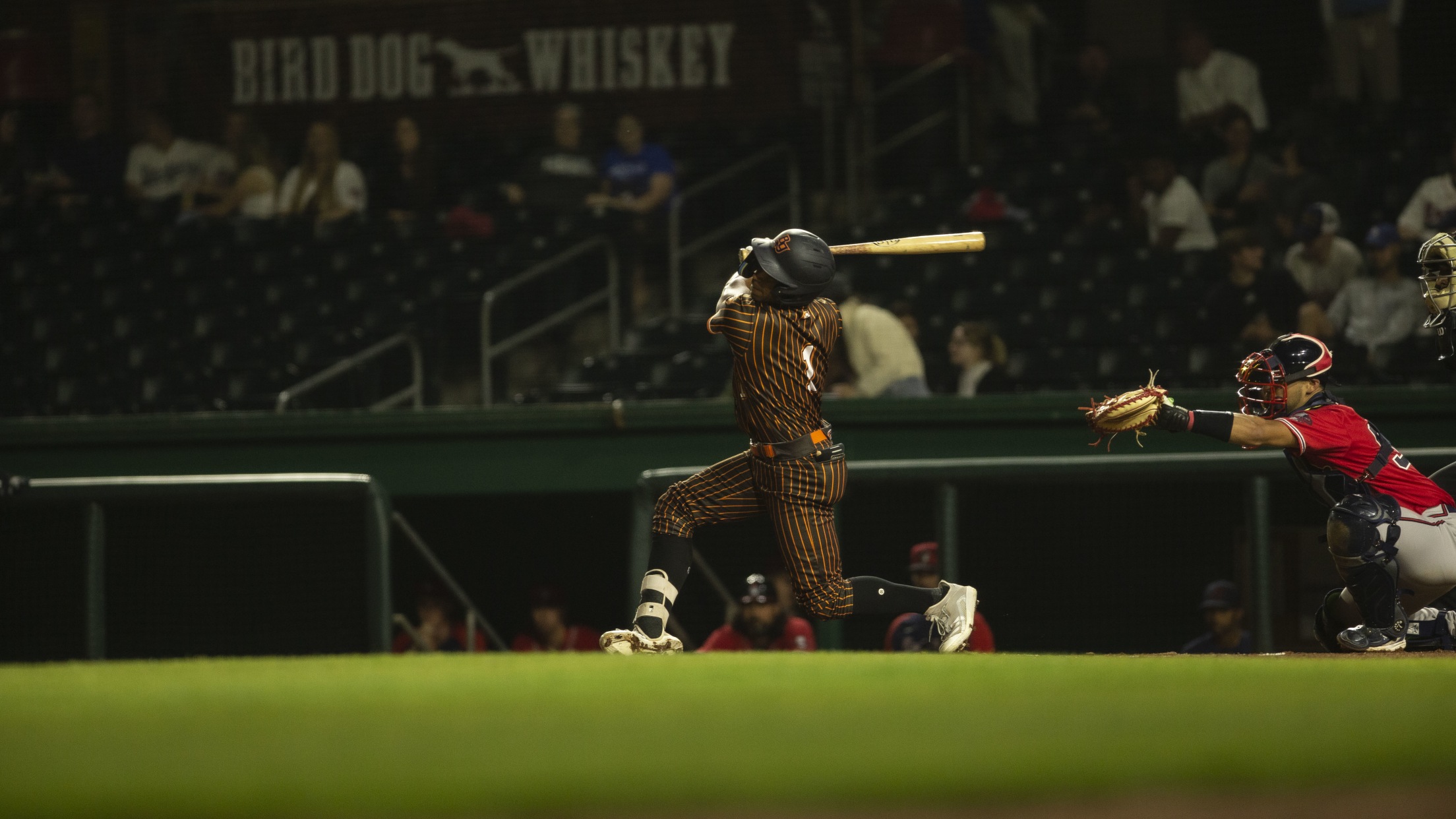 Wilmington, Delaware– Garrett Hiott hit his second home run of the year as the Bowling Green Hot Rods (14-8) lost in 10 innings to the Wilmington Blue Rocks (11-11), 3-2. The Hot Rods and Blue Rocks continue their six-game series at Daniel S. Fawley Stadium on Wednesday with a 5:35
Wilmington, Delaware– Garrett Hiott hit his second home run of the year as the Bowling Green Hot Rods (14-8) lost in 10 innings to the Wilmington Blue Rocks (11-11), 3-2. The Hot Rods and Blue Rocks continue their six-game series at Daniel S. Fawley Stadium on Wednesday with a 5:35 PM CT first pitch.
The Hot Rods powered the first run of the game on the board thanks to their nine-hitter in the third. Hiott led off the frame against Wilmington starter Mitchell Parker, with the lefty hitter breaking a scoreless tie on a 407-foot homer. Hiott's second of the season gave BG a 1-0 lead.
In the sixth the Blue Rocks plated two runs to take the lead, but the Hot Rods tied the game in the eighth. Hiott led off the inning with a single to left and went to second when Alika Williams was hit by a pitch. With two outs and Hiott at third, Diego Infante grounded into a force play but Williams got into a rundown, taking away the opportunity for an inning-ending double play and allowing Hiott to score. It stayed 2-2 until the 10th when a passed ball and a sacrifice fly scored the game-winning run, propelling Wilmington to a 3-2 walk-off win.
Trageton lasted 5.0 innings, allowing two runs on six hits with two walks and six strikeouts in a no-decision. Addison Moss threw 2.0 scoreless innings with a strikeout. Sean Mullen threw 2.0 scoreless, holding the Blue Rocks to one hit. Matthew Peguero (2-1) allowed one unearned run, recording one out in the 10th without allowing a baserunner in a losing effort.
Notes: Simon extended his hit streak to a team-best nine games… Trageton's scoreless inning streak ended at 11.0 innings… Hiott had his third multi-hit game of the season… All three are two-hit games… BG is 1-1 in extra innings… They're 4-3 in one-run games… The Hot Rods are 2-2 on Tuesdays… They're 1-2 on the road on Tuesday… The Hot Rods and Blue Rocks continue their series on Wednesday with at 5:35 PM CT first pitch… Bowling Green send LH John Doxakis (1-1, 2.89) to the mound against Wilmington RH Michael Cuevas (0-2, 2.79)… Fans can listen into the game on Talk 104.1 FM and 930 AM WKCT… Fans can also listen in via the MiLB First Pitch app on Android and IOS, or go to the Hot Rods website at www.bghotrods.com.
###
Hot Rods Baseball