Homestand Starts with Tough Loss
Staten Island Wins it 1-0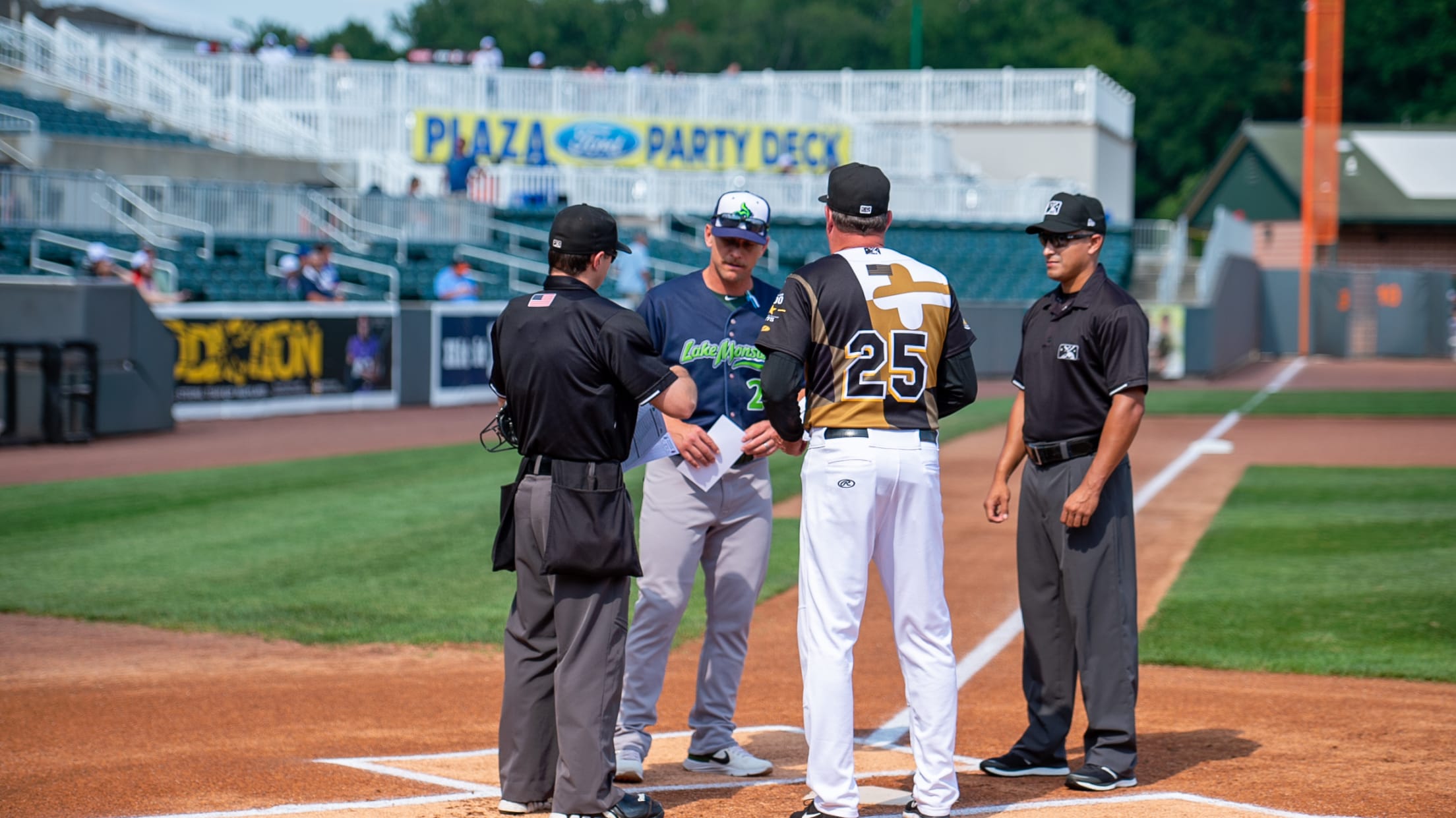 The Aberdeen Ironbirds play ball at Leidos Field at Ripken Stadium in Aberdeen MD. (J. Kelley Dentry)
Aberdeen, M.D. (August 8th, 2019) - Aberdeen came home on Thursday night looking to snap a six game losing streak. Another night of dominant pitching ended in a 1-0 loss to the Staten Island Yankees.W: Nevin CorreaL: Dan HammerBIG MOMENTS 4th inning: Josh Smith led off with a double for Staten
Aberdeen, M.D. (August 8th, 2019) - Aberdeen came home on Thursday night looking to snap a six game losing streak. Another night of dominant pitching ended in a 1-0 loss to the Staten Island Yankees.
W: Nevin Correa
L: Dan Hammer

BIG MOMENTS

4th inning: Josh Smith led off with a double for Staten Island. It was one of three hits he would grab on the night. He advanced on a wild pitch and scored on a groundout from Jake Sanford.
7th inning: Houston Roth pitched a nearly immaculate inning, striking three out on ten pitches. It was the second time he struckout the side.
NEWS AND NOTES
Aberdeen dropped their seventh in a row, the longest losing streak this season. They have now been shutout in three of the last four contests.
Through 53 games, Aberdeen is 28-25, they have won just one game in the month of August.
WHAT'S NEXT
IronBirds vs. Staten Island Yankees, Friday, 7:05 P.M.
Leidos Field at Ripken Stadium - Aberdeen, M.D.