Hops' Luck Runs Out in Spokane
Two late home runs send Indians to 3-1 win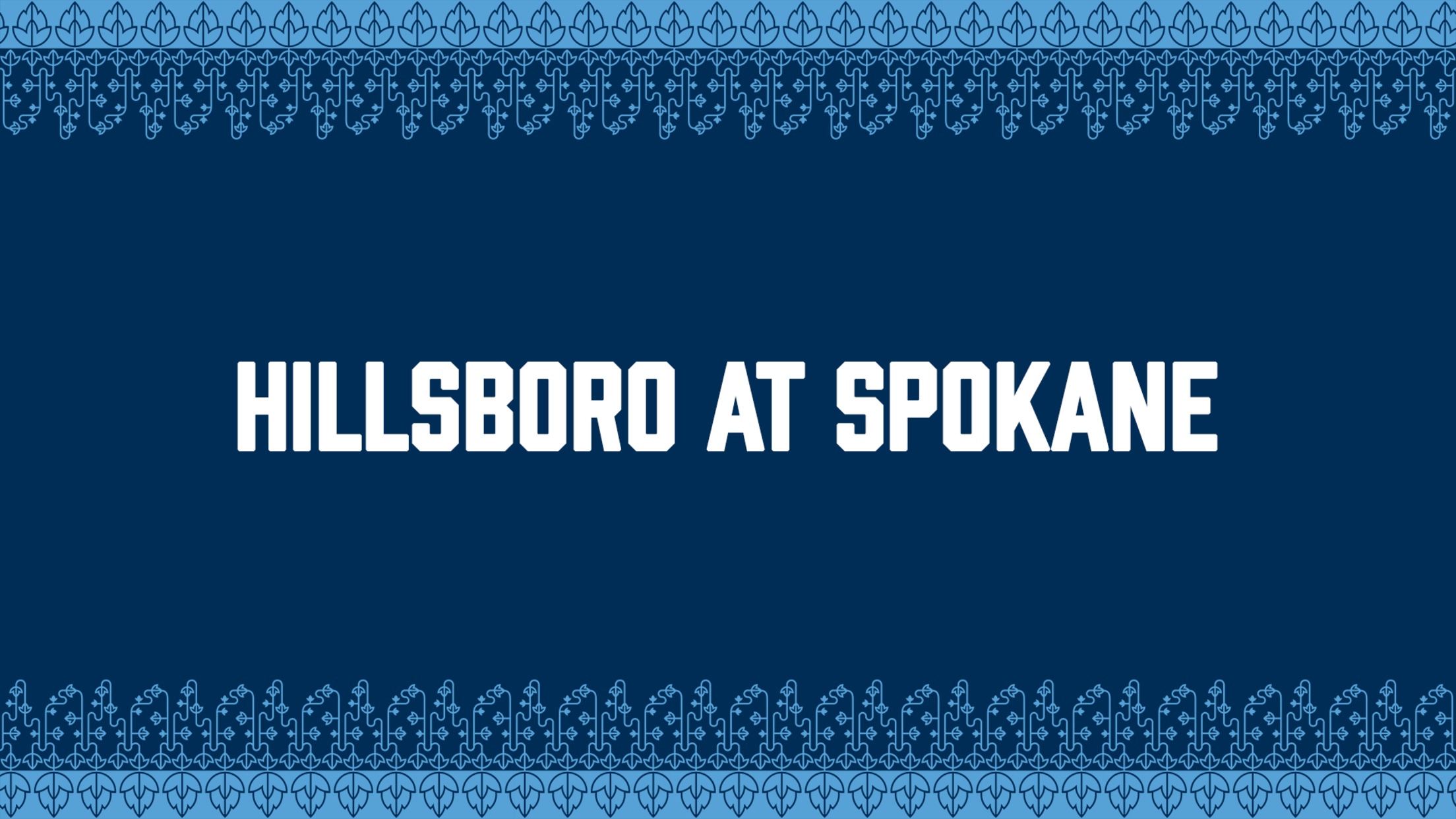 BOX SCORE SPOKANE, WASH. --- The Hillsboro Hops hit a lot of balls on the button on Saturday night at Avista Stadium, but managed just one run in a 3-1 loss to the Spokane Indians. The loss spoiled a strong outing by Hops starter Scott Randall, who allowed just one
SPOKANE, WASH. --- The Hillsboro Hops hit a lot of balls on the button on Saturday night at Avista Stadium, but managed just one run in a 3-1 loss to the Spokane Indians. The loss spoiled a strong outing by Hops starter Scott Randall, who allowed just one run on three hits over six innings.
Spokane scored first on a Colin Simpson sacrifice fly in the first inning. At that point, Randall was struggling with his command. He continued to miss his spots in the second inning, falling behind batters and issuing a hit and a walk. At that point, Hops catcher Adrian Del Castillo visited the mound, and Randall's fortunes immediately turned. He escaped the jam on a pop-up double play, and allowed just one more baserunner over his final four innings, retiring the last 10 he faced.
Spokane turned in some great defensive plays to back starter Joe Rock, who allowed an unofficial count of 10 hard-hit balls --- but only one run --- in seven innings. Cristopher Navarro made several excellent plays at third base, left fielder Colin Simpson threw out Ryan Bliss at second on Bliss' shot off the wall, and shortstop Julio Carreras made a diving play.
Hillsboro tied the game 1-1 in the top of the fifth on a double by Caleb Roberts, a ground out by Danny Oriente, and a sacrifice fly by Shane Muntz.
Christian Montes De Oca relieved Randall to start the bottom of the seventh, and issued a pair of solo home runs to Julio Carreras and Bladimir Restituyo to make it 3-1 Spokane.
The Hops had their chances in the final two innings. Oriente, facing reliever Anderson Pilar, singled leading off the eighth, and one out later Channy Ortiz doubled into the right-field corner. That brought up the red hot Tim Tawa with the tying runs on second and third. Tawa flew out to fairly shallow right field, and Oriente tried to score. Right fielder Robby Martin easily threw him out to end the inning.
Then, in the ninth, Del Castillo drew a one-out walk, and Tristin English singled to again put the tying runs on base. Pilar, however, induced Bliss to ground into a 6-4-3 double play to end the game.
Spokane climbed to 31-29, while the Hops dropped to 28-32.
The final game of the six-game series is on Sunday at 1:05. The radio pregame show on Father's Day begins at 12:50PM on Rip City Radio 620 and www.RipCityRadio.com.