Hops Pound Four Homers in 12-3 Win at Spokane
Tim Tawa notches fourth four-hit game of the season, drives home five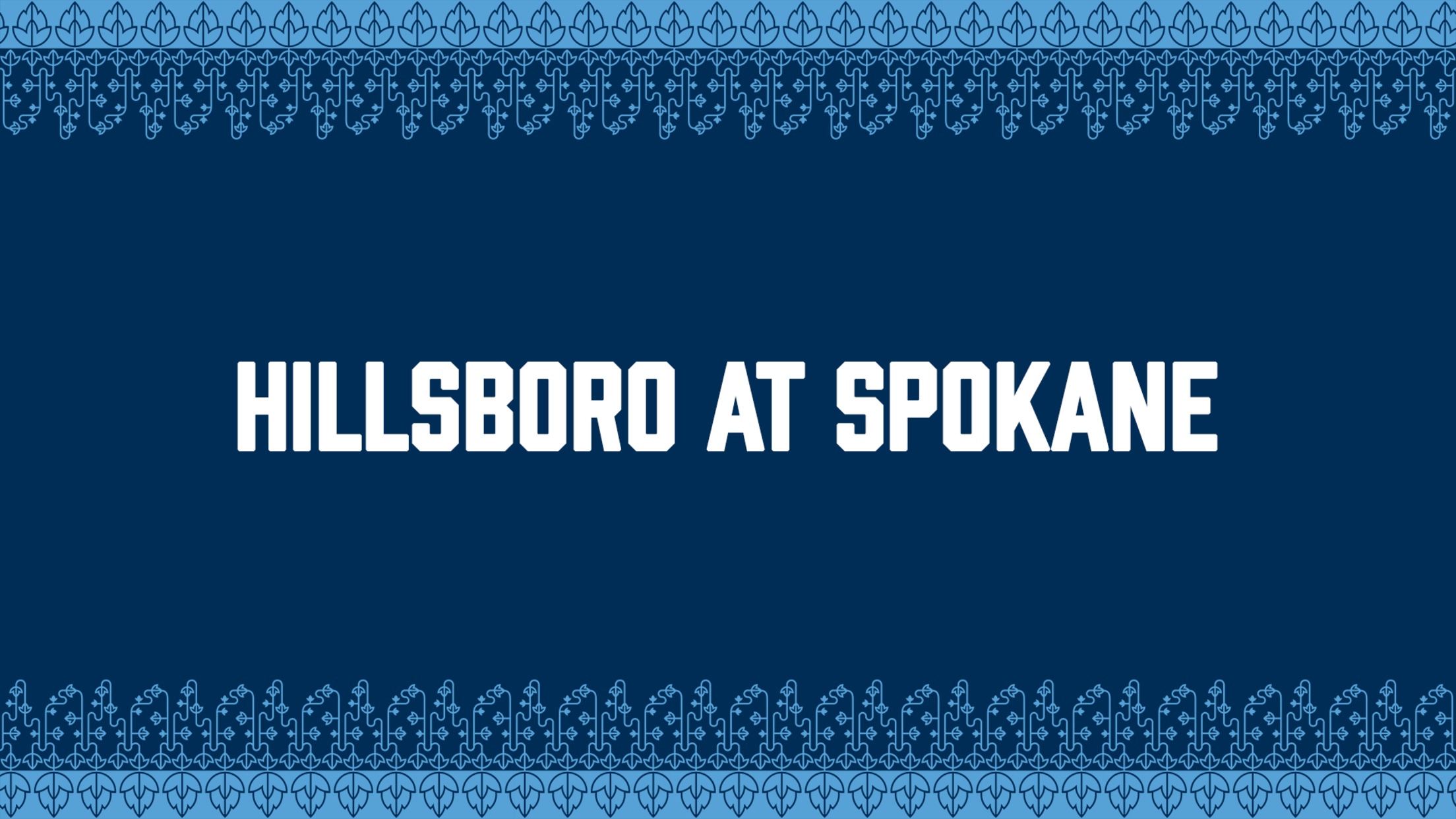 BOX SCORE SPOKANE, WASH. --- Looking for back-to-back wins to put a 10-game losing streak in the rear-view mirror, the Hillsboro Hops came out swinging at Avista Stadium on Friday night. They matched a franchise record by hitting four home runs, and tied a season high with 19 hits in
SPOKANE, WASH. --- Looking for back-to-back wins to put a 10-game losing streak in the rear-view mirror, the Hillsboro Hops came out swinging at Avista Stadium on Friday night. They matched a franchise record by hitting four home runs, and tied a season high with 19 hits in a 12-3 rout.
Adrian Del Castillo hit a solo home run in the first, Tim Tawa a two-run blast in the third, A.J. Vukovich a two-run homer in the fifth, and Tristin English a solo shot in the eighth. Tawa became the first-ever Hop to record four four-hit games in one season, and he did so a week before the first-half ended. He was 4-for-6 with a double, home run and five RBIs. Del Castillo had three hits, all for extra bases (two doubles and a home run), and Caleb Roberts and Danny Oriente also had three-hit nights.
Hillsboro starting pitcher Jamison Hill gave up hits on the first two pitches he threw in the game --- a homer by Eddy Diaz and a single by Zac Veen --- and allowed only two more hits in his six innings, a Drew Romo single in the third and a Grant Lavigne single in the sixth. Hill worked six innings, allowing three runs (all earned) with three walks and two strikeouts. Andrew Saalfrank, Hugh Fisher and Jose Alcantara each worked a scoreless inning for Hillsboro to close things out.
Despite the loss, Spokane right fielder Zac Veen continued his electrifying play. One night after a heads-up baserunning play where he noticed third base was uncovered and scampered there, he was at it again. With Veen at third base and Romo at first in the bottom of the third inning, Hill made a pickoff throw to first. Veen was ready, breaking for home immediately. First baseman Shane Muntz's throw beat Veen to the plate, but Veen scored nonetheless. He eluded Roberts' tag with a remarkable head-first slide, pulling his left hand back and getting his right hand on the plate. Veen also made a great sliding grab in right field to take a hit away from Muntz.
After Veen's steal of home, the game was tied at three after three innings. But the Hops would score in every inning from there on out to put the game on ice.
Spokane's loss wrapped up the first-half pennant for Eugene. The Emeralds (34-23) have a five-game lead on Spokane (30-29) with five games remaining in the first half, and Eugene holds the tie-breaker by virtue of their 10-8 first-half head-to-head record vs. Spokane. Hillsboro (28-31) is tied for fourth with Tri-City, seven games out.
The fifth game of the six game series is at 6:35 on Saturday night. The radio pregame show begins at 6:20PM on Rip City Radio 620, and online at www.RipCityRadio.com.