'Hounds Rock Hooks Saturday
CC handed fifth straight loss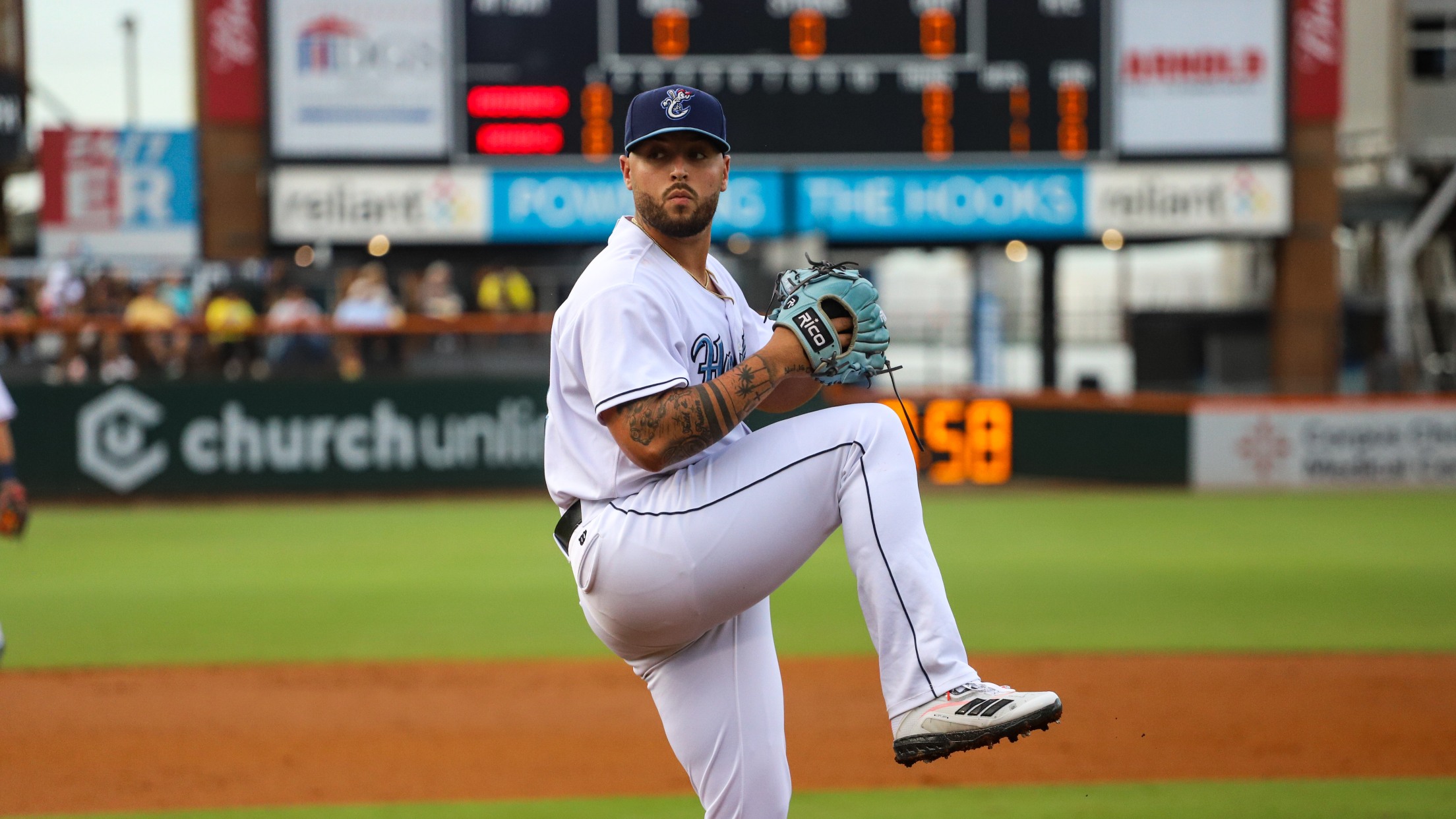 (Credit: Dan Reiner/Corpus Christi Hooks)
CORPUS CHRISTI - The Hooks lost 9-0 to the Midland RockHounds Saturday night at Whataburger Field, 9-0. Jonathan Bermudez allowed just one run and struck out seven over 5.0 innings, but surrendered a leadoff single to JJ Schwarz in the sixth. Bermudez was pulled for Tommy DeJuneas, who let things
CORPUS CHRISTI - The Hooks lost 9-0 to the Midland RockHounds Saturday night at Whataburger Field, 9-0.
Jonathan Bermudez allowed just one run and struck out seven over 5.0 innings, but surrendered a leadoff single to JJ Schwarz in the sixth. Bermudez was pulled for Tommy DeJuneas, who let things unravel.
DeJuneas loaded the bases and hit Devin Foyle with a pitch to make it 2-0. Jon Olczak was brought on and promptly gave up a bases-clearing double to Jhonny Santos.
Santos later added a two-run homer in the eighth. He finished the game 2-for-5 with 5 RBIs. Jeremy Eierman was 3-for-4 with a walk – all three hits going for doubles.
The Hooks recorded six hits, all singles.
The series finale is Sunday at 5:05 p.m. with Jimmy Endersby slated for Corpus Christi.