I-Cubs Pitching Dominates, Russell Inks KBO Deal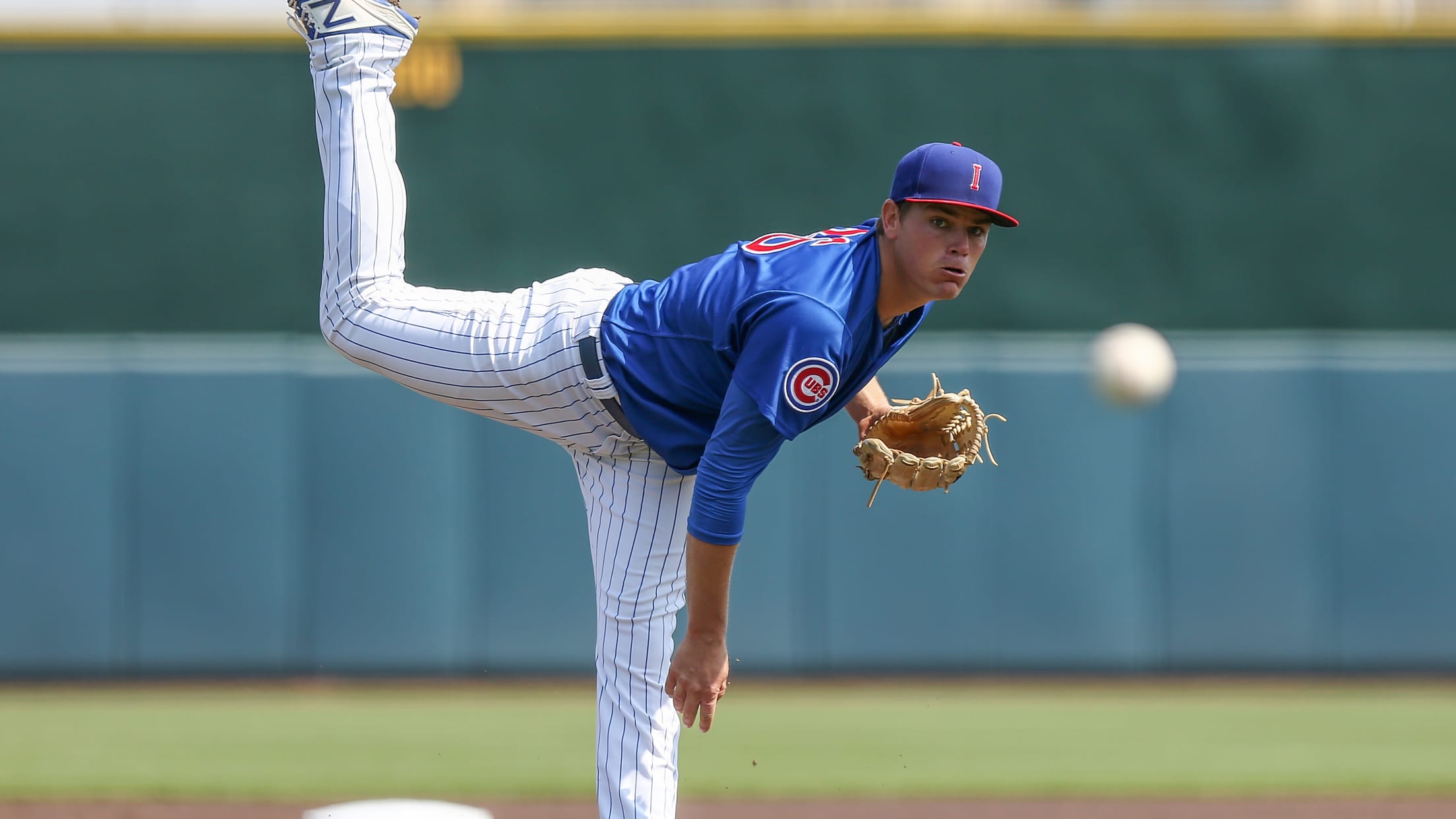 Our KBO update looks a little different this week as two big storylines have emerged. As the season moves along in Korea, former I-Cub pitching continues to thrive in the league. NC's Chang Mo Koo leads the KBO with a 0.82 ERA, but just behind the 23-year-old lefty sit four
Our KBO update looks a little different this week as two big storylines have emerged. As the season moves along in Korea, former I-Cub pitching continues to thrive in the league. NC's Chang Mo Koo leads the KBO with a 0.82 ERA, but just behind the 23-year-old lefty sit four I-Cubs to round out the top-five pitching leaders.
The second-place ERA slot belongs to Eric Jokisch. The Heroes pitcher is 6-2 with a 1.63 ERA and held SK to a single run through 7.0 innings in his last start on June 21. The lefty has sat in this runner-up position for much of the season and also is tied for second in the league with six wins.
Third on the list is 2014 Iowa Cub, Dan Straily. While holding a 2.10 clip, the righty also leads the KBO with 62 strikeouts through 55.2 frames. Despite his success on the mound, Straily maintains just a 1-2 record.
Aaron Brooks has moved into third in ERA after logging 7.0 scoreless innings against Lotte on June 23, while holding the Giants to one hit. He is 3-2 with a 2.62 ERA through nine starts and has five quality outings.
Drew Rucinski completes the top-five with a 2.67 ERA. The righty represents the NC Dinos, who lead the KBO with a 29-12 record. Rucinski is 5-1 and ranks third in the league with 55 strikeouts.
The second notable KBO headline this week is the Heroes signing of shortstop Addison Russell. Russell helped Chicago to a World Series victory in 2016 and was an All-Star at just 22, but domestic violence allegations and a 40-game suspension in 2019 put a kink in his career. Russell appeared in games for Iowa in 2015, 2017 and 2019.
As was reported on Sunday, Russell, now 26, agreed to a $530,000 one-year deal with Kiwoom and is expected to report this week. He will join his former teammate, Jokisch, on the roster.