IronBirds Win Rain Shortened Contest in Staten Island
Aberdeen takes game one 4-1 in five innings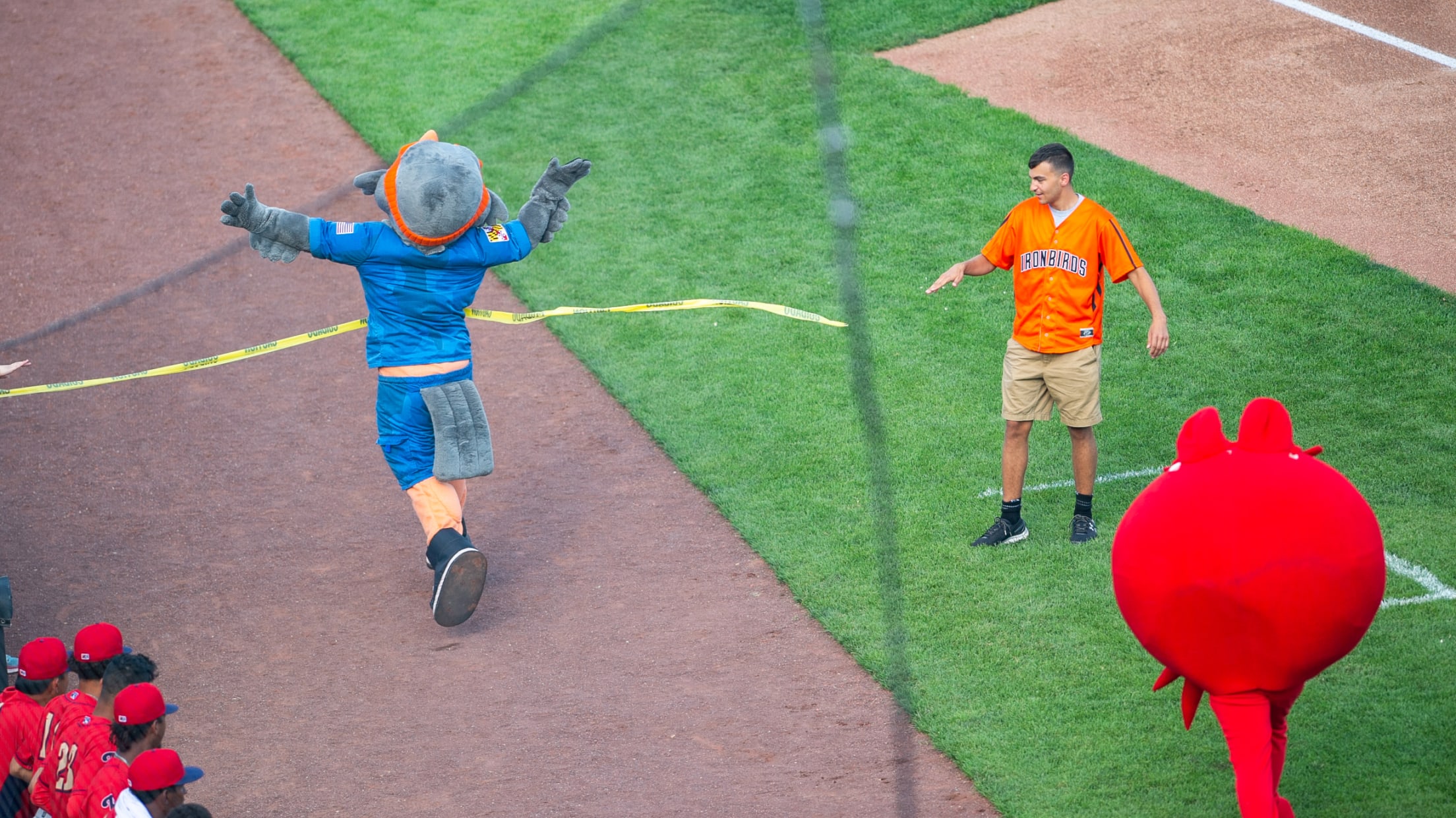 The Aberdeen Ironbirds play ball at Leidos Field at Ripken Stadium in Aberdeen MD. (J. Kelley Dentry)
STATEN ISLAND, N.Y. (August 22nd, 2019) - Aberdeen came to Staten Island on a gorgeous night, but the tide turned and the game was called in five innings. Kevin Magee pitched five innings of one run baseball in the 4-1 win.W: Kevin MageeL: Abismael VillamanBIG MOMENTS: Bottom of the first: Staten
STATEN ISLAND, N.Y. (August 22nd, 2019) - Aberdeen came to Staten Island on a gorgeous night, but the tide turned and the game was called in five innings. Kevin Magee pitched five innings of one run baseball in the 4-1 win.
W: Kevin Magee
L: Abismael Villaman
BIG MOMENTS:

Bottom of the first: Staten Island got their only run on a solo homer for Ezequiel Duran.
2nd inning: Aberdeen battled back with a three run frame. Andrew Fregia and Jean Carmona singled. Mason Janvrin's bunt basehit plated a run as well.
4th inning Deja Vu: Carmona and Fregia both singled again, with the former later scoring on a wild pitch to make it 4-1.
2nd and 5th: Keving Magee struckout the side in both the of the frames.
KEY IRONBIRDS CONTRIBUTORS
Kevin Magee: Win, 5.0 IP, 3 H, 1 R, 1 ER, 10 K
Jean Carmona: 2-for-3, RBI
Andrew Fregia: 2-for-2, RBI, Run
NEWS AND NOTES
Aberdeen won their third shortened game this season, and are 2-1 in games that don't go nine.
With 11 games to go, Aberdeen is 37-27. Hanging on as a contender for the wild card After cancelling a game in Tri-City, the IronBirds will only play 75 games this season.
UP NEXT
IronBirds at Staten Island Yankees, Friday, August 23rd, 7:00 P.M.
Richmond County Bank Ballpark