Jacksonville alum Walker earns election to Baseball Hall of Fame
Outfielder elected with 76.6 percent of vote from BBWAA; selected as SL All-Star in 1987 with Jacksonville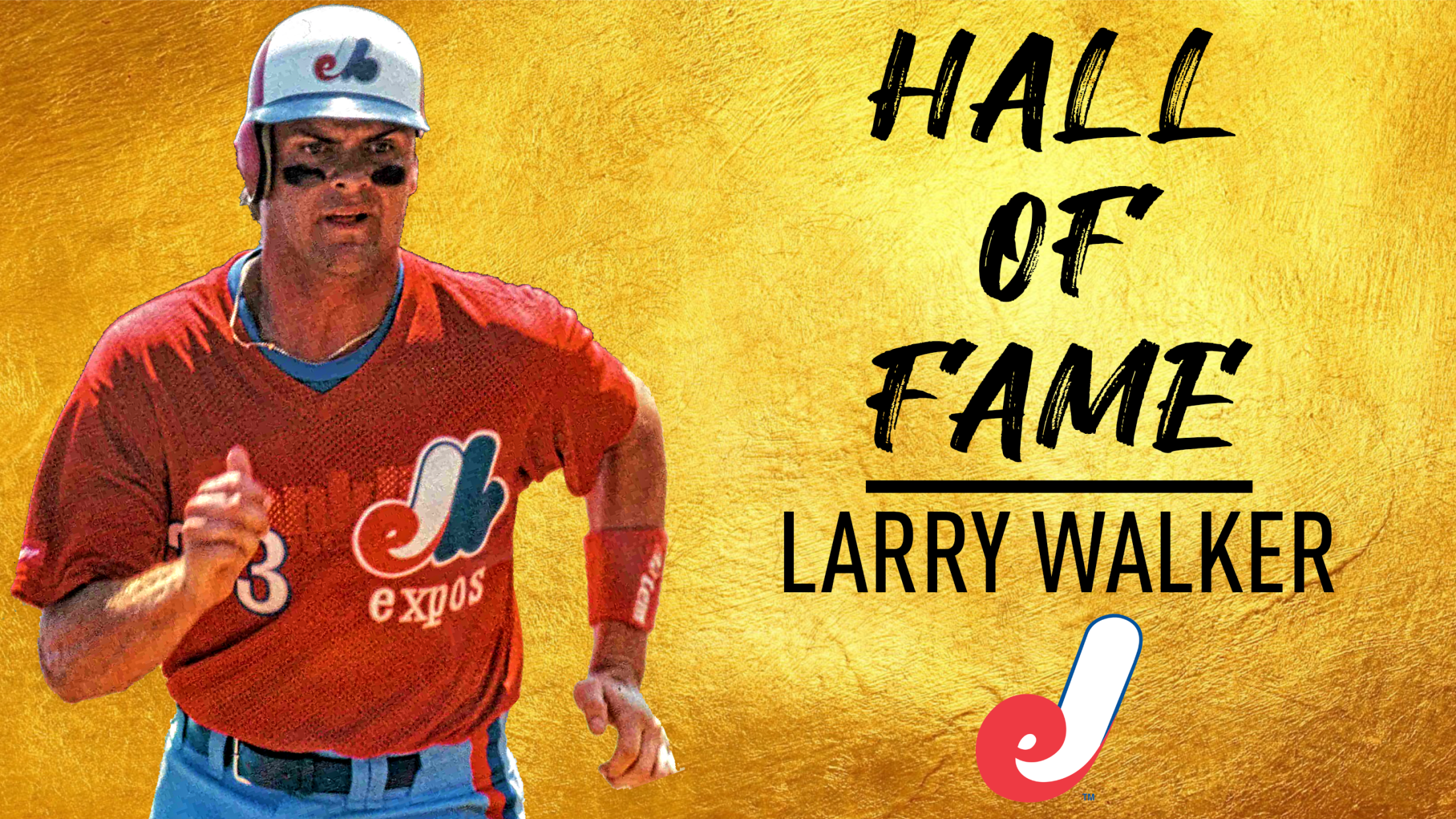 JACKSONVILLE, Fla. - Former Jacksonville Expos outfielder Larry Walker was elected into the Baseball Hall of Fame on Tuesday, earning 76.6 percent of the 397 ballots cast by voters from the Baseball Writers' Association of America. He joins former New York Yankees shortstop and current Miami Marlins Chief Executive Office
JACKSONVILLE, Fla. - Former Jacksonville Expos outfielder Larry Walker was elected into the Baseball Hall of Fame on Tuesday, earning 76.6 percent of the 397 ballots cast by voters from the Baseball Writers' Association of America. He joins former New York Yankees shortstop and current Miami Marlins Chief Executive Office Derek Jeter, former St. Louis Cardinals, Milwaukee Brewers and Atlanta Braves catcher Ted Simmons and Marvin Miller, who served as executive director of the Major League Baseball Players Association from 1966-82, in making up the Baseball Hall of Fame's Class of 2020.
Over his sterling 17-year career with the Montreal Expos, Colorado Rockies and St. Louis Cardinals, Walker earned seven Gold Glove awards, five All-Star nods and three Silver Slugger honors while winning three batting titles. He was named the National League's Most Valuable Player with Colorado in 1997, when he batted .366 and led the league in homers (49), on-base percentage (.452) and slugging percentage (.720). The native of British Columbia is the first Canadian-born position player to earn election to the Baseball Hall of Fame and the first member of the Hall to ever play for the Rockies.
A member of the 1987 Jacksonville Expos, Walker batted .287/.383/.534 with a team-leading 25 doubles, seven triples and 26 home runs, respectively, en route to Southern League All-Star honors. The then-20-year-old helped Jacksonville secure a playoff berth by registering 91 runs scored, 83 RBIs and 24 stolen bases.
From his MLB debut in 1989 through his final big league season in 2005, Walker accumulated 68.7 WAR, a total that trails only Barry Bonds, Ken Griffey Jr., Jeff Bagwell and Alex Rodriguez among position players during that time frame. Walker concluded his career with a .313/.400/.565 batting line, 2,160 hits, 383 home runs and 230 stolen bases. According to Baseball-reference.com, Walker, Willie Mays, Hank Aaron and Bonds are the only four players in major league history to compile at least 420 WAR Batting Runs, 94 WAR Fielding Runs and 40 WAR Baserunning Runs.
Walker is the ninth member of the Baseball Hall of Fame to have played in Jacksonville. He was teammates with left-handed pitcher Randy Johnson in 1987 with Jacksonville. Other Hall of Famers who played with Jacksonville include catcher Al López (1927 Jacksonville Tars), Aaron, who played outfield for the 1953 Jacksonville Braves, right-handers Hoyt Wilhem (1948 and 1949 Jacksonville Tars), Phil Niekro (1960 Jacksonville Braves), Tom Seaver (1966 Jacksonville Suns) and Nolan Ryan (1967 Jacksonville Suns) and designated hitter Edgar Martinez (four-game rehab assignment with the 1993 Jacksonville Suns).
Hall of Fame left-hander Rube Marquard managed the Jacksonville Tars in 1929 and 1930 following his 18-year playing career. Bob Uecker, who was inducted into the broadcasters' wing of the Hall of Fame by winning the 2003 Ford C. Frick Award, played catcher for the 1959 Jacksonville Braves.
UP NEXT: The Jumbo Shrimp's 2020 Home Opening Day is Wednesday, April 15 against the Biloxi Shuckers at the Baseball Grounds of Jacksonville. Season tickets, mini plans and group outings are on sale now. Visit www.jaxshrimp.com or call 904-358-2846 to secure yours today.
ABOUT THE JUMBO SHRIMP: The Jacksonville Jumbo Shrimp offer affordable family fun at the Baseball Grounds of Jacksonville. Their inaugural season garnered the Southern League's Don Mincher Organization of the Year, Promotional Trophy and Jimmy Bragan Executive of the Year, won by General Manager Harold Craw. The club added its second Promotional Trophy in three years following the 2019 season. To experience the excitement with the terrific value of ticket and group options, call the Jumbo Shrimp at (904) 358-2846 or visit www.jaxshrimp.com.