Bote Pushes Iowa Past Louisville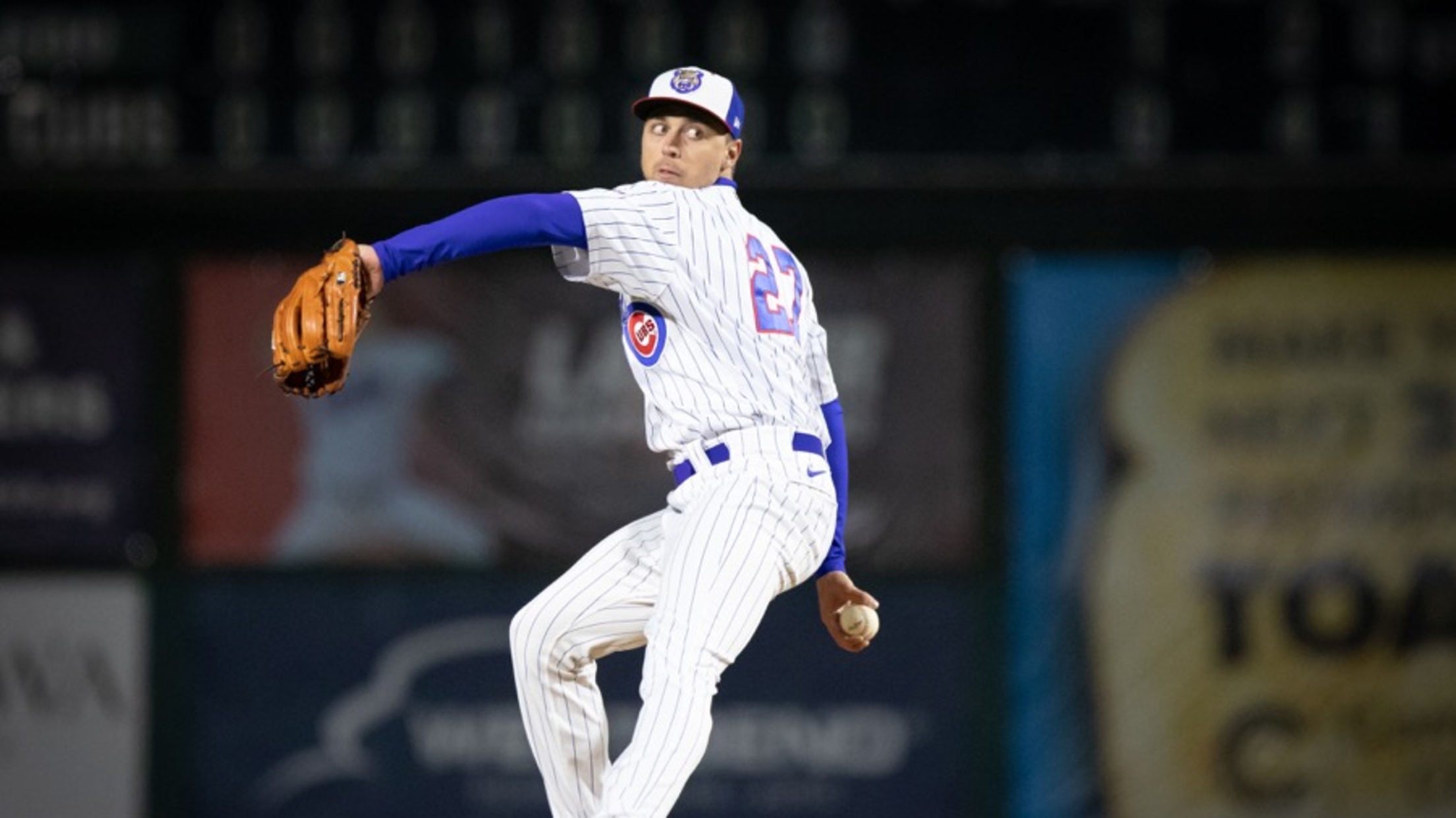 LOUISVILLE, KY – The Iowa Cubs (31-35) got their first quality start of the year and scored seven unanswered runs to beat the Louisville Bats (24-42) by a score of 7-2, Tuesday at Louisville Slugger Field. Louisville got out to an early lead, scoring one run in each of the
LOUISVILLE, KY – The Iowa Cubs (31-35) got their first quality start of the year and scored seven unanswered runs to beat the Louisville Bats (24-42) by a score of 7-2, Tuesday at Louisville Slugger Field.
Louisville got out to an early lead, scoring one run in each of the first two innings. That was all they would get, however, as Brandon Leibrandt gave Iowa their first quality start of the season. The lefty earned his second win of the season, tossing six innings of two-run ball.
Iowa's offense fought back with a run in the third on a sacrifice fly from Jared Young followed by a three-run fourth inning to take a 4-2 lead. David Bote started the scoring in the fourth with an RBI triple, followed by a single from Clint Frazier and a double from John Hicks.
The game stayed at 4-2 through the sixth, as the Bats got 1.2 scoreless innings of relief from Eddy Demurias. Louisville's bullpen couldn't keep the I-Cubs off the board in the seventh, as Bote knocked his fourth double in as many games to clear the bases and put Iowa up 7-2.
Cayne Ueckert and Wyatt Short allowed two hits over their combined three innings of work, each striking out three batters along the way. They kept the Bats scoreless to secure Iowa's second consecutive win.
POSTGAME NOTES:
• In his fourth major league rehab game with Iowa, David Bote went 3-for-5 with a double, triple and four runs batted in. The infielder is now 8-for-15 with four doubles and 10 runs batted in through his first four games with the I-Cubs.
• All but one starter recorded a hit for Iowa tonight, with three of the nine notching two or more. For the second consecutive game, the offense recorded over 10 hits, scoring 13 runs over their last two contests.
• Brandon Leibrandt gave Iowa six innings of two-run ball, allowing just five hits and one walk. He struck out one on his way to a quality start, the first quality start of the season for any I-Cubs pitcher.
Iowa and Louisville will meet for game two of their six-game set tomorrow, with first pitch set for 11:05 am CT at Louisville Slugger Field. For more information and tickets, visit www.iowacubs.com.