June 22 Game Notes: Iowa @ Louisville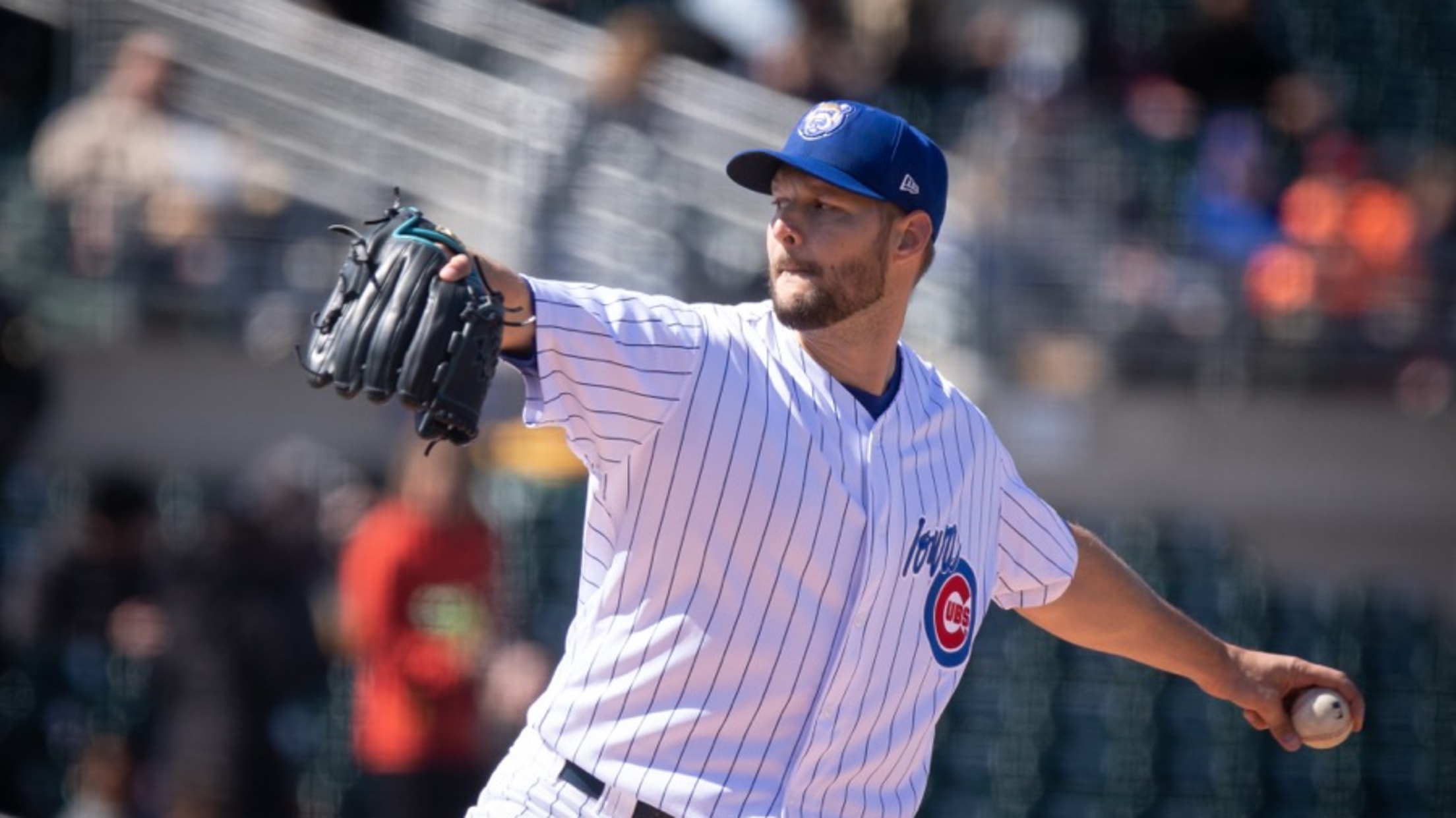 IOWA CUBS (31-35) @ LOUISVILLE BATS (24-42) Wednesday, June 22, 2022 • 11:05 AM CT • Louisville Slugger Field • Louisville, KY LHP Matt Dermody (2-3, 5.48) vs. LHP Justin Nicolino (1-2, 10.29)
IOWA CUBS (31-35) @ LOUISVILLE BATS (24-42)
Wednesday, June 22, 2022 • 11:05 AM CT • Louisville Slugger Field • Louisville, KY
LHP Matt Dermody (2-3, 5.48) vs. LHP Justin Nicolino (1-2, 10.29)
TODAY'S GAME: The I-Cubs and Bats are set to play game two of their six-game set today, with Matt Dermody taking the ball for Iowa. Dermody is 2-3 with a 5.48 ERA on the year, allowing 28 earned runs on 58 hits over 46.0 innings. 10 of those 58 hits have left the yard, as he has hit four batters and walked 11 compared to 40 strikeouts. Opponents are hitting .301 against the southpaw through his 13 games this year. On the other side, Justin Nicolino will toe the rubber for the Bats, set to make his fifth start of the year with Louisville. Through his first four starts, the lefty is 1-2 with a 10.29 ERA, allowing 16 earned runs on 20 hits including six home runs. He has had trouble with control, walking nine batters compared to six strikeouts. Through four outings, opponents are hitting .339 against Nicolino.
LEADING THE WAY: Despite starting just eight games entering today's contest, Matt Dermody holds the team lead among active pitchers in both innings pitched and strikeouts. The southpaw has spun 46.0 innings this year, 13 more than the next player on the active roster. He also has 40 strikeouts over those 46 innings, two more over the second player. Dermody is 2-3 with a 5.48 ERA, but has been a huge piece of Iowa's pitching this year, showing the ability to both start and throw as a reliever. He has made eight starts and come out of the bullpen five times entering today, pitching three or more innings in 10 of his 13 total games. His eight starts are the most in his career since 2014, when he started 12 games for Single-A Lansing.
STARTING NOW: Last night, in their 66th game of the season, the Iowa Cubs received their first quality start of 2022. Brandon Leibrandt became the first Iowa pitcher this year to complete six innings, topping the team's previous high of 5.2, which they'd met three times. Leibrandt allowed two runs on five hits and a walk and was credited with his second win of the year for Iowa on the quality start. In the time it took the I-Cubs to notch their first quality start of the year, they had nine quality starts pitched against them. By this time last season, with 66 games under their belt, the 2021 I-Cubs had already racked up 12 quality starts from seven different starters. For Leibrandt, it was his first quality start since July 29 of last season, when he threw six innings of three-run ball for Triple-A Jacksonville.
ROSTER IN FLUX: Iowa's roster has been shuffled around a lot since just yesterday, with five different moves being made. With Major League rosters having to go from 14 pitchers down to 13 on Monday, the Cubs optioned Adrian Sampson to Iowa. They also optioned Caleb Kilian after his start Monday night for starter Mark Leiter Jr., who was Iowa's projected starter for last night's game prior to his promotion. Chicago also recalled outfielder Nelson Velazquez to fill the open roster spot from having to send a pitcher down. Velazquez was the only position player on Iowa's roster that was a member of the 40-man roster. Aside from Adrian Sampson, the I-Cubs also added right-hander Luke Farrell, who had been on the injured list since June 8. Despite all of the movement of the Triple-A level, Iowa has found a nice rhythm, going 6-4 in their last 10 games.
COMEBACK KIDS: With the victory in last night's game, Iowa moved to 11-20 in road games this year. They entered the game having won just two of their last 12 road games, losing each of their last two series five games to one. Last night, however, they did something they had not yet done on the road this year. For the first time all year, Iowa won a road game when their opponent scored first. Before last night's comeback from two runs down, the I-Cubs were 0-9 when their opponent scored first. They are now 1-9 when their opponent scores first on the road and 11-22 overall this year when their opponent is the first to get on the board.
LOOKS READY TO GO: Infielder David Bote was placed on the 60-day injured list on March 19, 2022, after having left shoulder surgery for an injury he got with Chicago last season. Since then, it has been a rollercoaster for Bote, who was originally sent on a rehab assignment to Iowa back on May 19. He played in 12 games after he was sent to Iowa, hitting just .178 (8-for-45) with four runs scored, two doubles, two runs driven in and six walks compared to 11 strikeouts. After his last game on June 2, he was pulled from his major league rehab assignment just days before he was able to come back from the 60-day injured list. The infielder had neurological testing done and eventually was cleared to resume baseball activities. He was then sent back to Iowa on June 17 to restart his rehab assignment and has since been on fire, carrying the I-Cubs' offense. The 29-year-old made a big impact in last night's game, going 3-for-5 with a run scored, a double, a triple and four runs batted in. Since Friday when he resumed his rehab assignment, he is hitting .533 (8-for-15) with four doubles and 10 runs batted in, recording two or more hits in three of the four games.
AGAINST LOUISVILLE: Iowa and Louisville met here at Louisville Slugger Park back on April 19-24, a six-game series in which the two teams split. With their victory in game one of their current six-game series, Iowa now holds a three-game lead over Louisville all-time in the last two years the two teams have met, at 17-14. They also climbed just two games below .500 against the Bats here at Louisville Slugger Field, moving to 7-9 in that respective category. The I-Cubs padded their lead over Louisville in run differential, outscoring them by five runs last night to give them a 13-run advantage this season, outscoring the Bats 37-24. The three games Louisville has won this year have all been decided by just one run, while Iowa holds two five-run wins, a four-run victory and a two-run win.
SHORT HOPS: Iowa is now an even .500 this year in the first game of the series, going 6-6 through their first 12 series of the 2022 campaign…Iowa's win last night marked the team's first win in a game in which Brandon Leibrandt got the start; they are now 1-3 in games in which Leibrandt gets the starting nod…Iowa won game one of the first series against Louisville this year by the same exact score in which they won last night, at 7-2; the I-Cubs out-hit the Bats 11-5 back on April 19 and 12-7 in last night's victory.