Jupiter takes one in doubleheader vs. Tampa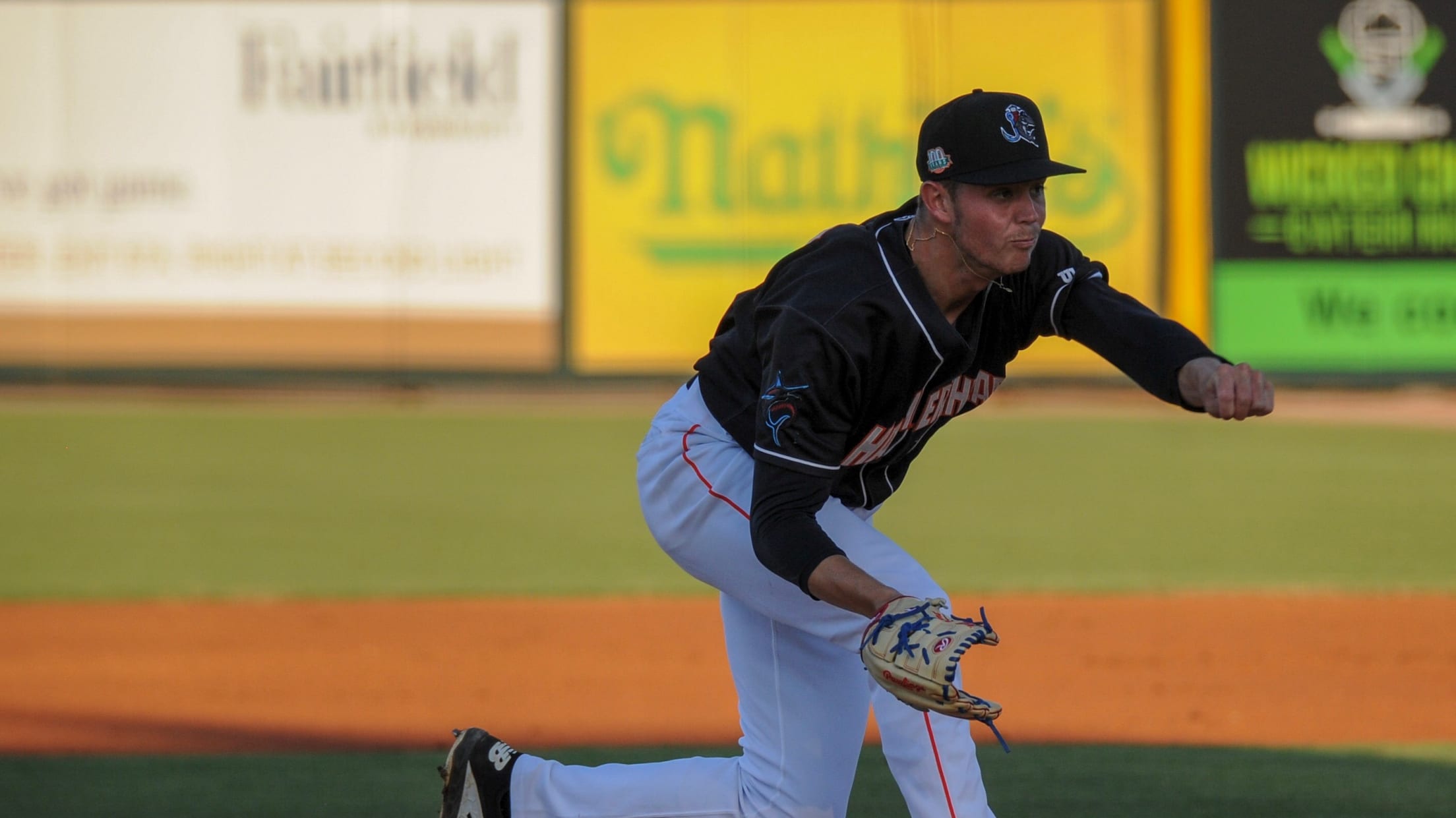 Game 1Will Stewart stole the show in game one, throwing an impeccable game in the Jupiter Hammerheads 4-0 win over the Tampa Tarpons.Stewart tossed a complete 7-inning game for Jupiter, allowing just two hits on the mound and fanning striking out a season-high seven batters to earn the win, his
Game 1

Will Stewart stole the show in game one, throwing an impeccable game in the Jupiter Hammerheads 4-0 win over the Tampa Tarpons.
Stewart tossed a complete 7-inning game for Jupiter, allowing just two hits on the mound and fanning striking out a season-high seven batters to earn the win, his sixth of the season.
This scoreless start was the lefty's third complete game of the year and his second in a row, coming off an eight-inning start last week, putting him in a first-place tie in the Florida State League for complete games.
The Hammerheads offense only recorded three hits on the night, but took advantage of several Tarpon mistakes in the bottom of the fourth to put four runs up.
Lazaro Alonso singled to start the game then reached third after a fielder's choice out and walk. A wild pitch scored Alonso and moved Tristan Pompey and Nick Fortes to second and third respectively.
Fortes scored on the Josh Maciejewski's third wild pitch of the game and Pompey crossed home on a fielder's choice and throwing error combo.
Gunnar Schubert sent the fourth and final run in with an RBI single, making the game 4-0. Alonso and Connor Scott were the only other two Hammerheads to record hits with one single a-piece.

Game 2

Despite having much more success at the plate in game two, the Hammerheads couldn't rebound from a tough first inning and lost, 5-3.
Taylor Braley started for Jupiter and immediately struggled against the Tampa lineup. One walk, four hits and a sacrifice fly put four runs up for Tampa in the top of the first.
The Hammerheads had an explosive third inning, starting with three consecutive hits: a double from Connor Scott, a single from JJ Bleday and a double from Jerar Encarnacion that scored Scott. Lazaro Alonso followed with an RBI groundout. With bases loaded, Tampa walked in a third run to make it 4-3.
Bleday was the only Hammerhead with a multi-hit game tonight, going 2-3 with a run and walk.
Braley held off tampa for the second through fifth inning, allowing just one hit until the sixth, when two consecutive doubles put their fifth run up.
Colton Hock pitched a stellar three-K inning to close the game. He threw nine strikes out of eleven pitches and two of his strikeouts were backwards Ks.
Jupiter put two on base to start off the seventh, but ultimately stranded them, a pattern that hurt them throughout the game. Despite recording eight hits, Jupiter had trouble getting runners home and left a total of ten runners on base in game two, ultimately losing game two, 5-3.
The Hammerheads play their last home game of the season tomorrow at 6:30pm at Roger Dean Chevrolet Stadium. Don't miss your last change to cartch the 'Heads at home. For tickets, go to jupiterhammerheads.com/tickets.