Jupiter wins Thursday's contest 7-1 over Daytona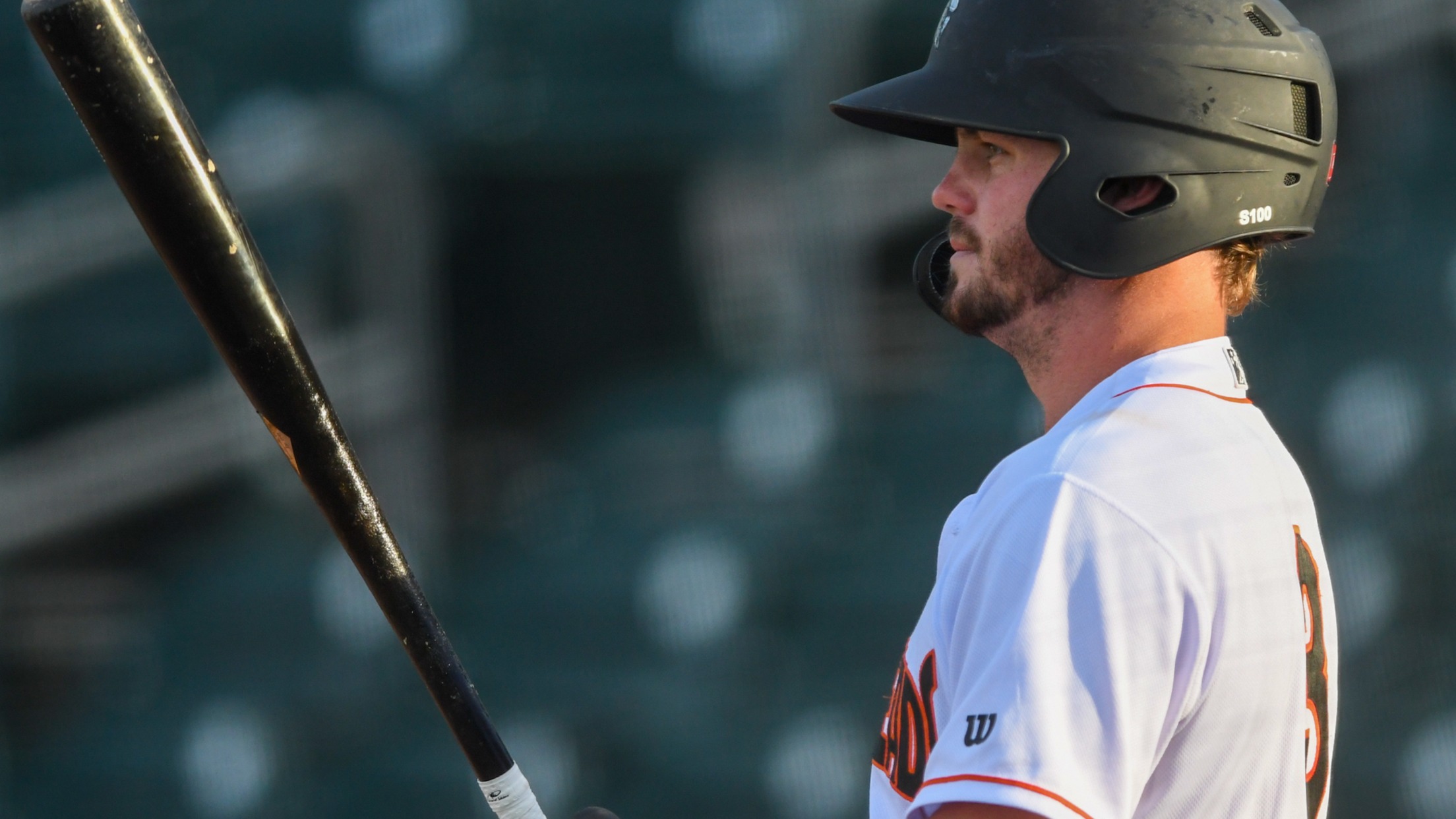 #3 Tanner Allen
The Jupiter Hammerheads are too much to handle for the Daytona Tortugas on Thursday night as they win 7-1. The two teams were greeted with a Florida rainstorm to start off the game. After a thirty-minute delay, the clouds parted, and we were underway at Roger Dean Chevrolet Stadium. Daytona
The Jupiter Hammerheads are too much to handle for the Daytona Tortugas on Thursday night as they win 7-1.
The two teams were greeted with a Florida rainstorm to start off the game. After a thirty-minute delay, the clouds parted, and we were underway at Roger Dean Chevrolet Stadium.
Daytona scored a run in the top of the first inning after a Garrett Wolforth single scored Jose Torres. That would be the only time the Hammerheads trailed in the game after scoring two runs in the bottom half of the inning.
Victor Mesa Jr. started the scoring for Jupiter. The 20-year-old drove in Cody Morissette with an RBI single to center field. A couple of batters later, Tanner Allen hit into a fielder's choice, but Osiris Johnson was still able to cross the plate.
The Hammerheads would tack on two more runs in the fifth inning courtesy of Mesa Jr. again. The Cuban outfielder drove in Morissette and Johnson with another single to center field. The lefty collected three RBIs on Thursday and upped his team-leading season total to 67.
In the eighth inning, the Hammerheads would continue to pad their lead. Tanner Allen, the reigning SEC Player of the Year, hit his second home run as a Hammerhead. The Marlins' 30th overall prospect (according to MLB Pipeline) has now recorded a hit in seven of his last eight games. Jose Salas, the starting shortstop, would also get in on the action. The 18-year-old drove in the final run and finished the game with two hits.
Starting on the mound for Jupiter was Chris Mokma. The righty earned his second win of the season after pitching six strong innings. The former 12th-round selection struck out four batters and allowed just one run.
Jesus E. Sanchez was the first Hammerhead reliever to appear in the game. The right-hander has allowed only two runs in his last 17 innings pitched. With an impressive breaking ball, Sanchez has been an effective option for the Hammerheads lately.
To close out the game, the Hammerheads used Chandler Jozwiak. The former Texas A&M Aggie pitched a shutout ninth inning with two strikeouts.
The six-game series will continue Friday night at Roger Dean Chevrolet Stadium. Tickets are still available HERE as we host Boy Scout Night at the ballpark.
For Thursday's full box score CLICK HERE
Back back back GONE! ⚾️@Tanner_Allen10 adds to our lead with this home run in the eighth inning!

It's the @HailStateBB alum's second homer with the Hammerheads! #HammerDown

🎆 102 MPH
📏 405 Feet
📐 29 Degree launch angle pic.twitter.com/zH44aRbZdz

— Jupiter Hammerheads (@GoHammerheads) September 10, 2021
Marlins prospect Jose Salas standing in the batting circle while the sun sets in front of him. #JuntosMiami pic.twitter.com/FXP6ig8IEU

— Bailey Srebnik (@xwOBAiley) September 10, 2021