Justin Dean, Darius Vines Named Farm Bureau Player & Pitcher of the Week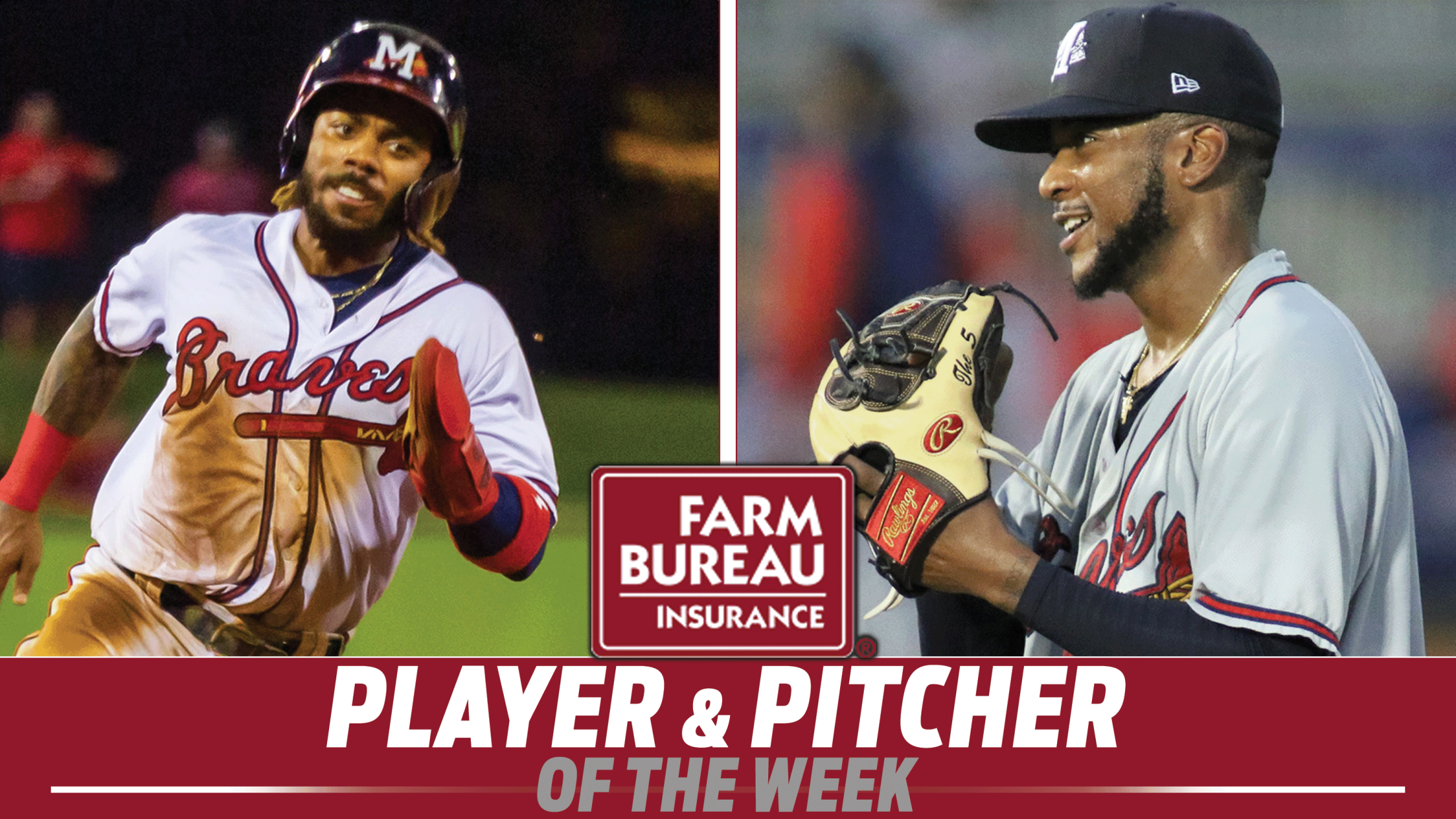 PEARL, MS - The Mississippi Braves and Farm Bureau are excited to announce that outfielder Justin Dean and starting pitcher Darius Vines have been named the Farm Bureau Player and Pitcher of the Week. Dean, 25, went 9-for-23 with a .517 OBP, a triple, a double, six walks and an
PEARL, MS - The Mississippi Braves and Farm Bureau are excited to announce that outfielder Justin Dean and starting pitcher Darius Vines have been named the Farm Bureau Player and Pitcher of the Week.
Dean, 25, went 9-for-23 with a .517 OBP, a triple, a double, six walks and an RBI in six games against Birmingham. Dean also stole three bases and scored six runs.
Atlanta's No. 30 prospect is hitting .263 with three doubles, two triples, five RBI and eight steals in 22 games for Mississippi. Dean transferred to Mississippi on May 2 from the Gwinnett Stripers.
The Atlanta Braves drafted Dean in the 17th round of the 2018 MLB Amateur Draft.
Vines, 24, tossed seven shutout innings on Sunday against Birmingham. After a tough start on Tuesday, the right-hander gave up just three hits and no walks with nine strikeouts in his longest outing of the season.
Atlanta's No. 13 prospect holds a 5.37 ERA and leads the Southern League with 82 strikeouts in 65 1/3 innings pitched over 13 starts this season.
The Atlanta Braves drafted Vines in the seventh round of the 2019 MLB Amateur Draft.
Fans can purchase tickets HERE.