Knights Knock Off Bulls 4-0
Brujan reaches base 3 times with double & 2 walks in loss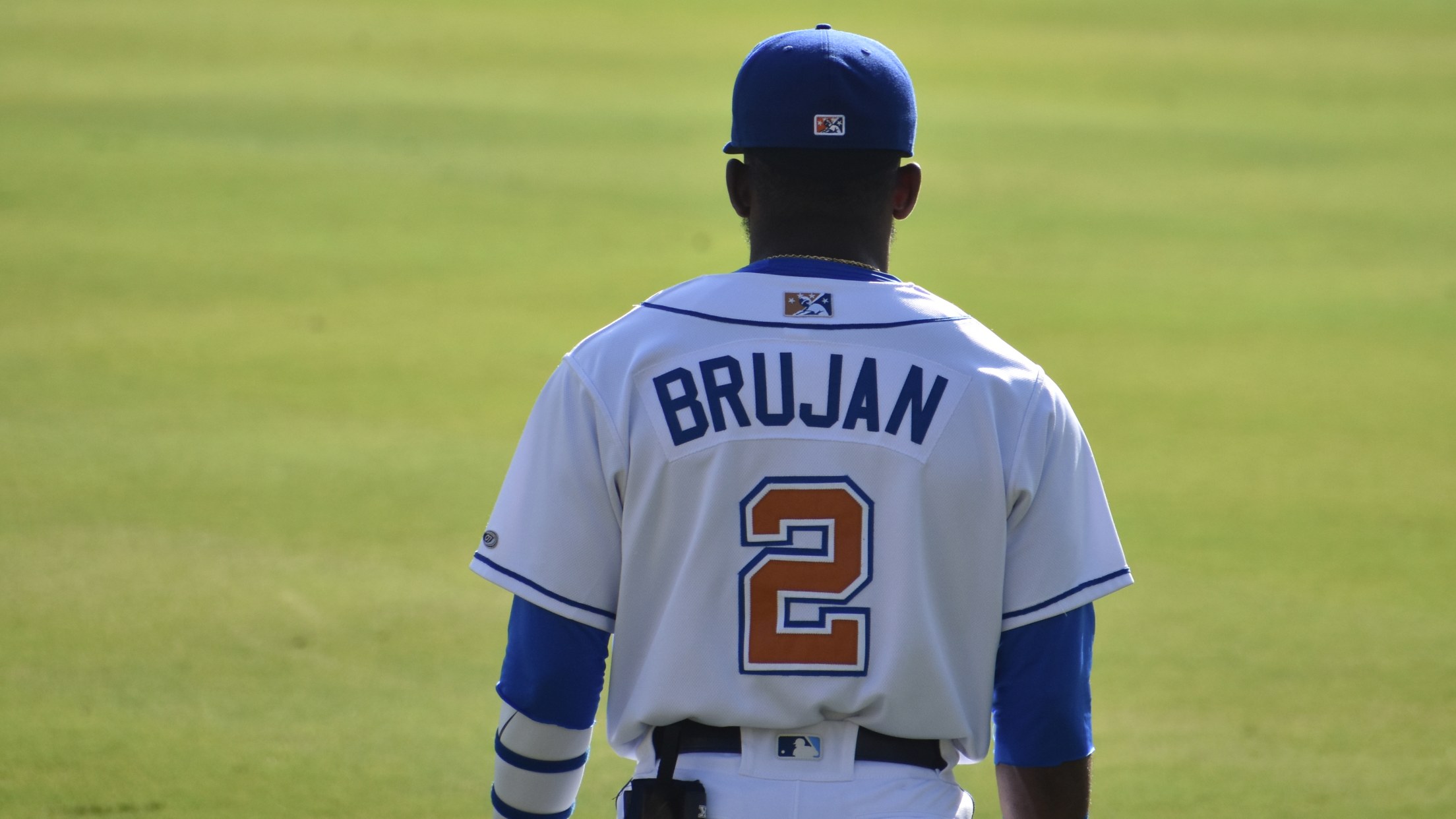 (Paxton Rembis / Durham Bulls)
Bulls left fielder Vidal Brujan reached base three times, including an opposite double to left, however Knights designated hitter Yermin Mercedes homered while four Charlotte pitchers combined for a two-hit 4-0 shutout victory over Durham on Friday night at Durham Bulls Athletic Park. Knights starter Mike Wright (5.2 IP, 2
Bulls left fielder Vidal Brujan reached base three times, including an opposite double to left, however Knights designated hitter Yermin Mercedes homered while four Charlotte pitchers combined for a two-hit 4-0 shutout victory over Durham on Friday night at Durham Bulls Athletic Park.
Knights starter Mike Wright (5.2 IP, 2 H, 0 R, 3 BB, 7 K) struck out seven over the first 5.2 scoreless innings to earn his sixth win of the year. Charlotte relievers Nik Turley (1.1 IP, 3 K), Lane Ramsey (1.0 IP, BB, K) and Connor Sadzeck (1.0 IP, BB, 2 K) would then combine for the final 3.1 frames to preserve the shutout. Bulls starter Chris Ellis (6.0 IP, 10 H, 4 R, 4 ER, BB, 5 K) suffered the defeat, while the bullpen duo of Ryan Sherriff (1.0 IP, K) and Joey Krehbiel (2.0 IP, 2 H, K) joined forces to toss the last three scoreless innings.
Mercedes started the scoring with his longball to left-center as part of a two-run first frame. The Knights would then plate two in the fifth to double their advantage to four. Durham placed runners into scoring position in both the eighth and ninth frames, however were unable to bring across a tally, marking just the third time the Bulls have not scored in a game this year.
Brujan (1-2, 2B, 2 BB) reached base three times with his double, in addition to two walks, while CF Nathan Lukes' one-out double in the fifth ended the Knights' no-hit bid. Mercedes (2-4, R, HR, RBI) and 2B Matt Reynolds (2-3, RBI, BB) were the lone batters from either side to record a multi-hit effort.
The two teams are set to face off again on Saturday evening, with first pitch slated for 6:35pm ET. RHP Tommy Romero (NR) is expected to get the start for Durham to make his Triple-A debut, while LHP Tanner Banks (3-2, 3.98) is anticipated to toe the rubber for the Knights. Tickets for that game, as well as all remaining Bulls home games are available and can be purchased at DurhamBulls.com.