Lantigua's Two Homers Earn C's Series Split
Canadians explode for seven-run fifth to beat Spokane 8-4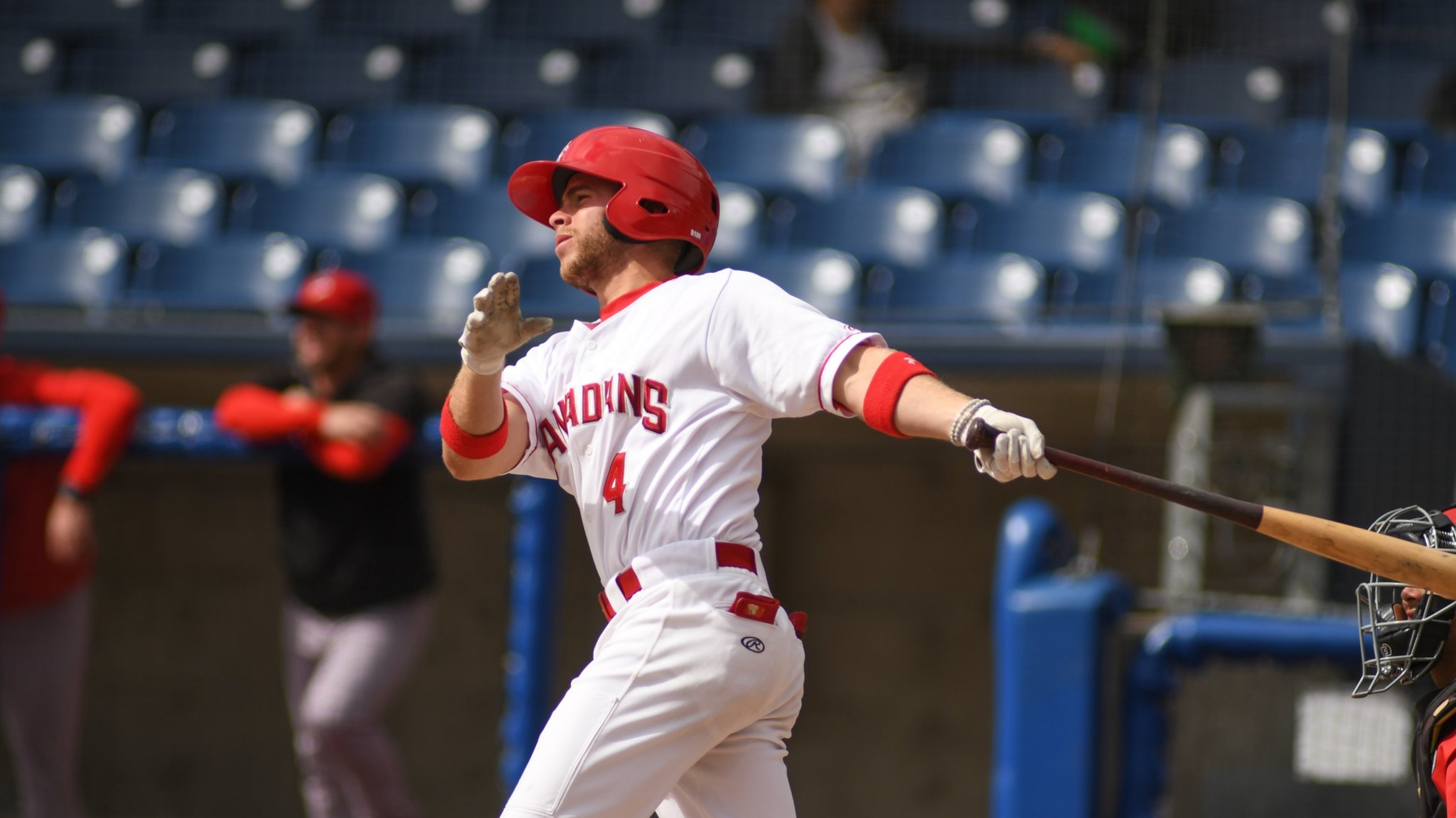 (Jared Ravich)
HILLSBORO, OR – Rafael Lantigua homered twice to lead the Vancouver Canadians to an 8-4 win over the Spokane Indians (Rockies) on Sunday afternoon at Ron Tonkin Field. Lantigua's second blast proved to be the spark the C's needed. After he went deep in the third to turn a two-run
HILLSBORO, OR – Rafael Lantigua homered twice to lead the Vancouver Canadians to an 8-4 win over the Spokane Indians (Rockies) on Sunday afternoon at Ron Tonkin Field.
Lantigua's second blast proved to be the spark the C's needed. After he went deep in the third to turn a two-run deficit into a 2-1 game, the Puerto Plata, DR native came up in the fifth with two on and one out. He wrapped a line drive around the right field foul pole for an opposite field, three-run shot that put Vancouver ahead for good.
Leading 4-2, the Canadians went on to score four more runs in the inning thanks in part to a two-RBI double from Davis Schneider and an Andres Guerra RBI single. When the dust settled, the C's had matched a season high with seven runs in the inning and established a new mark with seven hits.
Starter Alejandro Melean went four and two-thirds, allowed two runs on six hits, walked one and K'd five before Hayden Juenger (W, 2-0), Roither Hernandez and Hagen Danner combined on the final four and a third.
With the win, the C's earned a split with Spokane this week and finished their season series against the Indians having won 17 of 30 games.
Lantigua's multi-homer game was the third such by a C's hitter this year. His four RBI and two runs scored accounted for three-fourths of the Vancouver runs this afternoon. Trevor Schwecke had three hits while Will Robertson and Guerra had two hits apiece.
After the final off-day of the year on Monday, the Canadians began their last series of the season on Tuesday night as the home team against the Hillsboro Hops (Diamondbacks). Adam Kloffenstein goes for Vancouver and Hillsboro has yet to name their starter. Coverage begins with the Vancouver Canadians Pregame Show, powered by North Beach Agency, at 7:00 p.m. followed by first pitch at 7:05 p.m. on Sportsnet 650. Individual tickets for remaining home games in Hillsboro are available now at CanadiansBaseball.com.