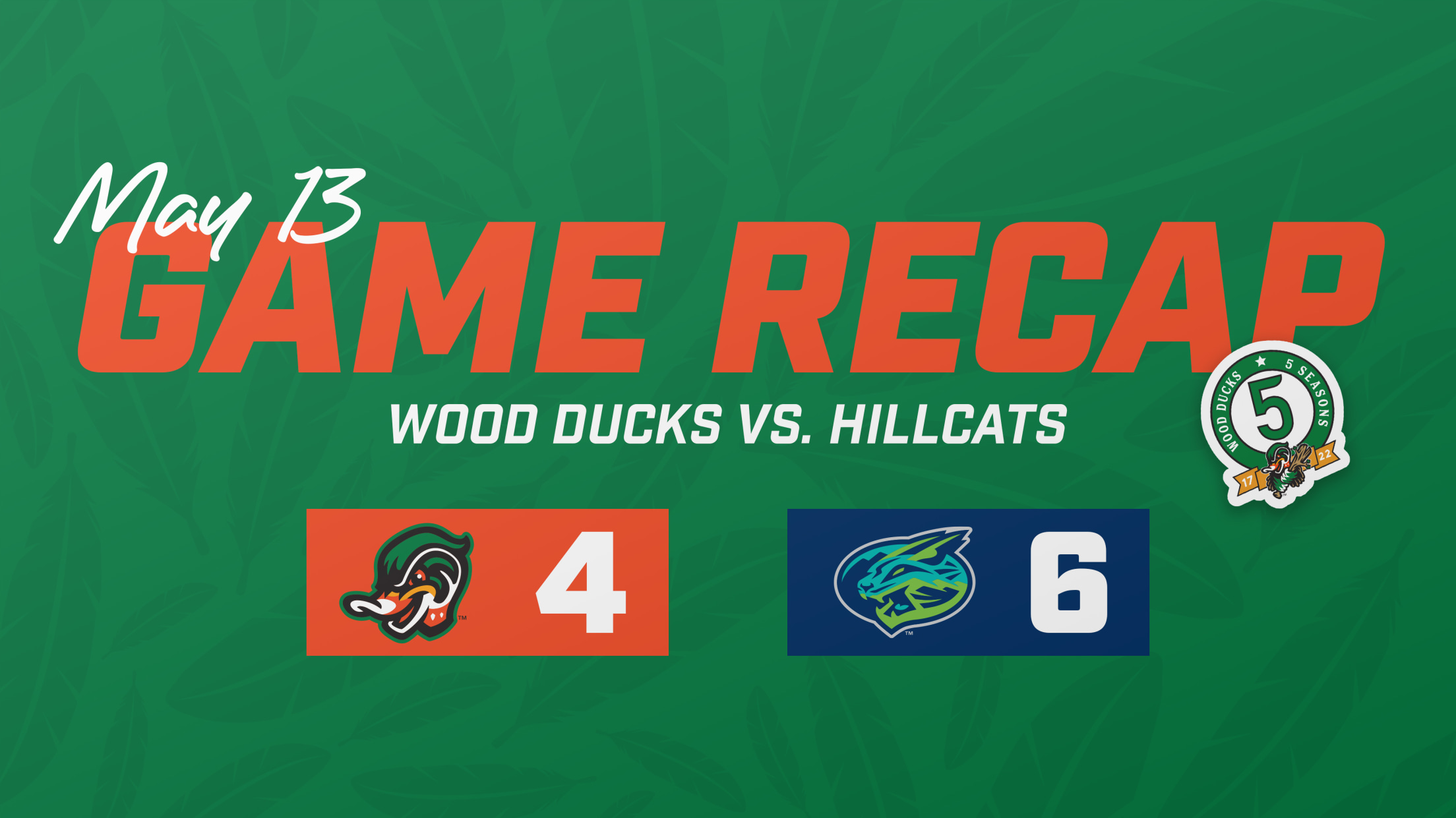 5/13/22 Game Recap by: Jackson Pass Woodies were first on the board tonight with a solo shot to right field by Jose Rodriguez in the bottom of the first. The Lynchburg Hillcats quickly scratched back putting three runs on the board in the bottom half of the inning against Woodies
5/13/22 Game Recap
by: Jackson Pass
Woodies were first on the board tonight with a solo shot to right field by Jose Rodriguez in the bottom of the first. The Lynchburg Hillcats quickly scratched back putting three runs on the board in the bottom half of the inning against Woodies starter, Josh Stephan. Will Bartlett doubled to lead off the inning, driven in on a Yordys Valdes single. Valdes was brought around, scoring on an RBI groundout by Skeiling Rodriguez. Richard Paz had a hit and run single that moved Valdes to third. Wilfri Peralta then doubled to drive in Paz.
Later in the bottom of the fourth, Alejandro Osuna also hit a solo shot to right field that brought the Woodies to a one run deficit. The Woodies in the seventh take the lead 4-3, as Maximo Acosta singles and steals second, driven in by Mateo with a triple. Mateo was brought in on a sac fly by Moller.
The Hillcats tied it up in the top of the eighth with Jake Fox going deep to right field off of Woodies pitcher Leury Tejada, who entered in the seventh. The game was now tied up at four apiece and was pushed into extras, the game going to ten innings.
The Hillcats put up an unanswered two runs in the top of the tenth, taking the game in a 6-4 fashion.
The Wood Ducks (13-18) and Lynchburg Hillcats (16-14) continue their series tomorrow, on Saturday, May 14th, with the Lynchburg Hillcats extending the series lead at 3-1, as the first pitch is set for 5:00 p.m. in Kinston, NC at Grainger Stadium.
Fans can purchase tickets on woodducksbaseball.com, by calling the Wood Ducks Team Offices at (252) 686-5164 or in the Wood Ducks Team Offices located at Grainger Stadium (Mon-Fri – 9am - 4pm). Make sure to follow your Down East Wood Ducks on Instagram, Twitter, TikTok and Facebook so you don't miss anything!