MATIAS POWERS NORTHWEST ARKANSAS TO 7-4 WIN OVER SPRINGFIELD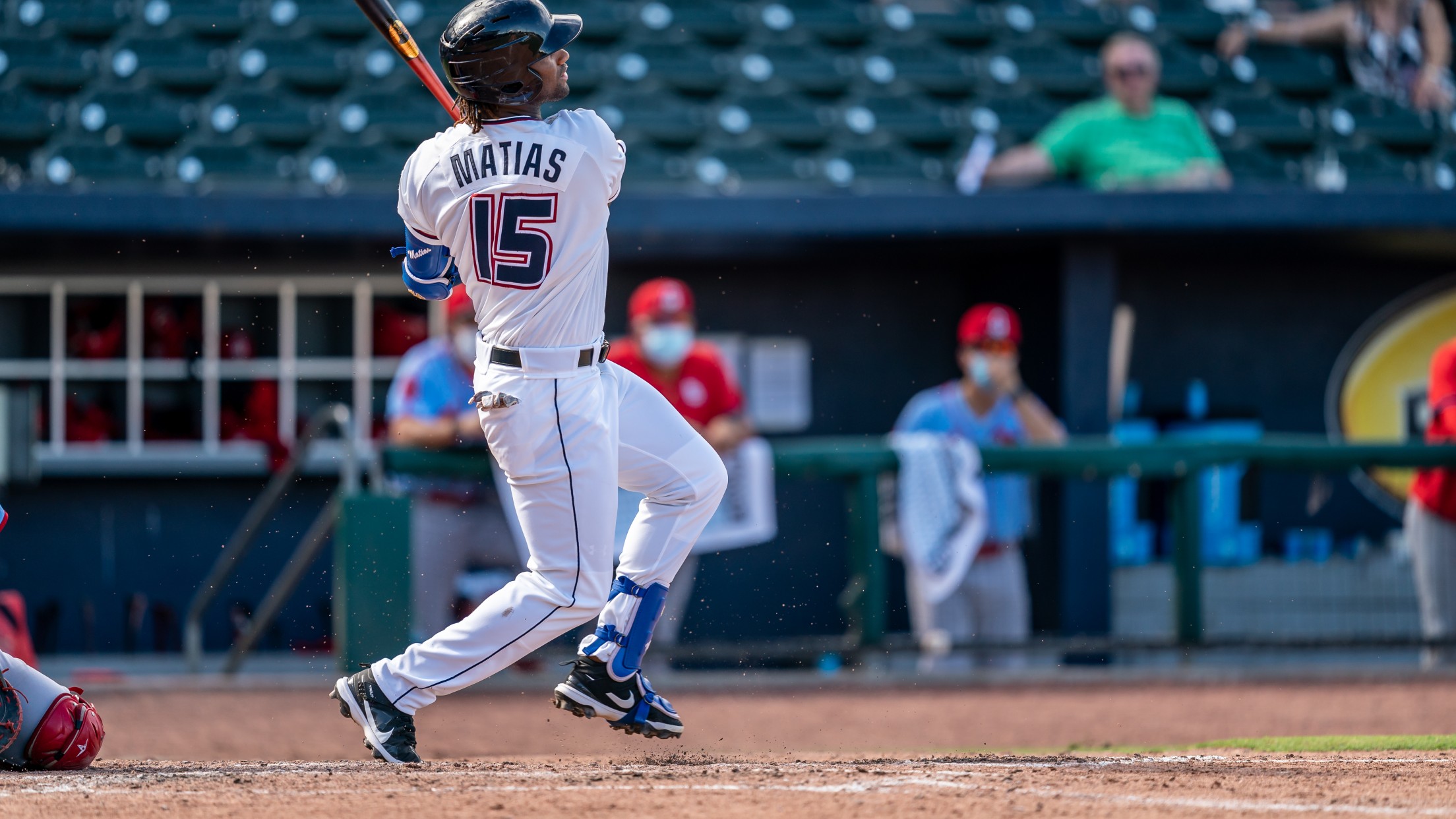 Seuly Matias went 3-for-4 with a double and two home runs in the win over the Cardinals on September 18, 2021. (Alan Jamison)
Northwest Arkansas Naturals right fielder Seuly Matias recorded three hits for the second straight night, blasting a pair of home runs in a 7-4 win over the Springfield Cardinals Saturday night at Arvest Ballpark. In a stretch from his last two at-bats Friday to his first three Saturday, Matias connected
Northwest Arkansas Naturals right fielder Seuly Matias recorded three hits for the second straight night, blasting a pair of home runs in a 7-4 win over the Springfield Cardinals Saturday night at Arvest Ballpark.
In a stretch from his last two at-bats Friday to his first three Saturday, Matias connected for five straight extra-base hits, a pair of doubles and three home runs, including two home runs on Saturday.
After a two-out error from Springfield in the first, the Naturals got two runners on for Matias, who drilled a three-run homer to right field and put Northwest Arkansas up 3-0. From that point on, the Naturals held a lead through the rest of the game.
Clay Dungan singled in a pair of runs in the second inning and Matias scored on a wild pitch in the third inning to increase the lead to 6-0.
After Springfield scored a pair of runs in the fifth inning, Matias responded in the bottom half with his second home run of the day. Both home runs were to the opposite field and brought his total to seven on the season, four of which have come this week.
Starting pitcher Drew Parrish struck out five across 4.2 innings and was followed by Stephen Woods Jr., who earned his fifth win of the season with 1.1 scoreless frames.
Robert Garcia contributed two innings of relief and Josh Dye pitched for the second straight night with a scoreless ninth inning, second second save of the week and ninth this season.
With the win, the Naturals remain 1.0 game behind second-seeded Frisco with one game to go in the season. In order to advance to the playoffs next week against Wichita, Northwest Arkansas (63-55) needs to win Sunday over Springfield (45-74) and both Frisco and the Arkansas Travelers need to lose.