Means' Rehab Game With Norfolk Spoiled by Loss to Memphis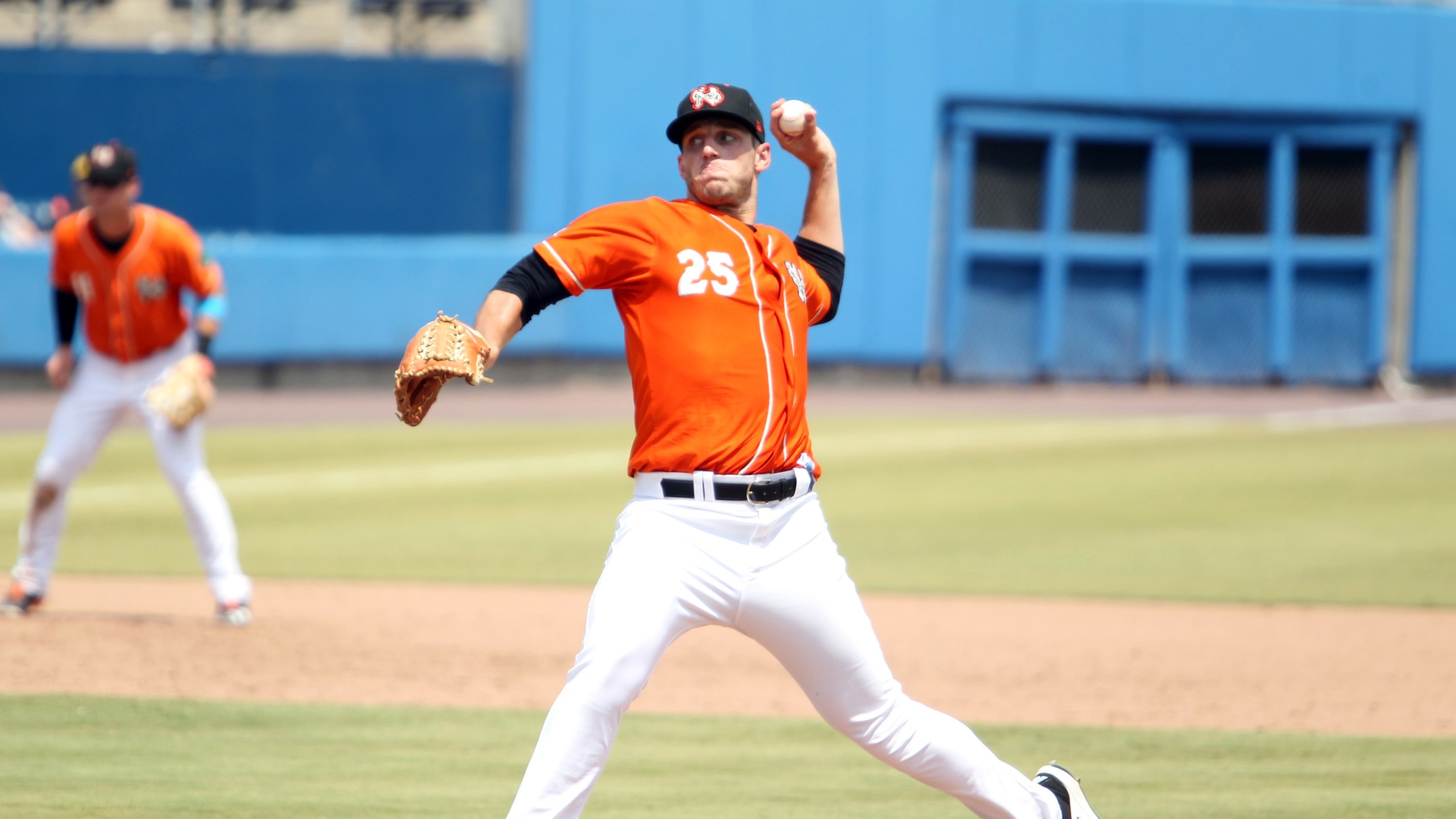 The Norfolk Tides lost game three, 8-4, against Memphis Thursday night, spoiling John Means' first start with the Tides since 2018 due to a rehab assignment. Norfolk ultimately lost on a grand slam by the Redbirds in the bottom of the sixth. Means started off strong by striking out three
The Norfolk Tides lost game three, 8-4, against Memphis Thursday night, spoiling John Means' first start with the Tides since 2018 due to a rehab assignment. Norfolk ultimately lost on a grand slam by the Redbirds in the bottom of the sixth.
Means started off strong by striking out three of the first four batters he faced. The Tides would score in the top of the second when Rylan Bannon homered for the second time in the series and the fourth time this season to put the Tides up, 1-0.
Two more runs would score for the Tides in the third inning. On the first pitch of the inning, Ryan Ripken hit a home run to right, his first of the season. Then with two outs, Jahmai Jones doubled and then scored on an RBI single by Tyler Nevin to extend Norfolk's lead, 3-0.
One run crossed for the Redbirds in the third inning. With the bases loaded and two down, Conner Capel beat out an infield single to deep short. But Means stopped the bleeding with a groundout to end the inning and kept Norfolk's lead at 3-1.
After allowing a leadoff single in the fourth, Means was relieved by Evan Phillips. The first batter Phillps faced was Clint Coulter, who hit a two-run homer to tie the game at 3-3. Means finished with 3.0 innings pitched and allowed two runs on five hits and three walks with four strikeouts. He threw 74 pitches, the most he's thrown out of his three starts.
The tie was broken in the bottom of the sixth when Lance Thomas hit a go-ahead grand slam for Memphis to take the, 7-3, lead. Marcos Diplán walked three batters to load the bases before being relieved by Fernando Abad, who gave up the grand slam.
Memphis extended their lead in the bottom of the seventh when Clint Coulter hit an RBI put the game at 8-3. Jahmai Jones answered right back for the Tides, hitting a solo home run in the top of the eighth to cut that lead down to 8-4. Jones finished 2-for-4 with two runs, a double, a home run and an RBI.
Conner Jones came out for the ninth to finish the game for the Memphis Redbirds with a 1-2-3 inning. The Tides lost, 8-4, as Memphis wins their fifth in a row. Tomorrow nights game features Tides pitcher LHP Kevin Smith (1-1, 3.63) while the Redbirds will throw Cardinals top prospect LHP Matthew Liberatore (3-5, 5.07). First pitch at 8:10 p.m.