Juan Mercedes flirts with No-No in loss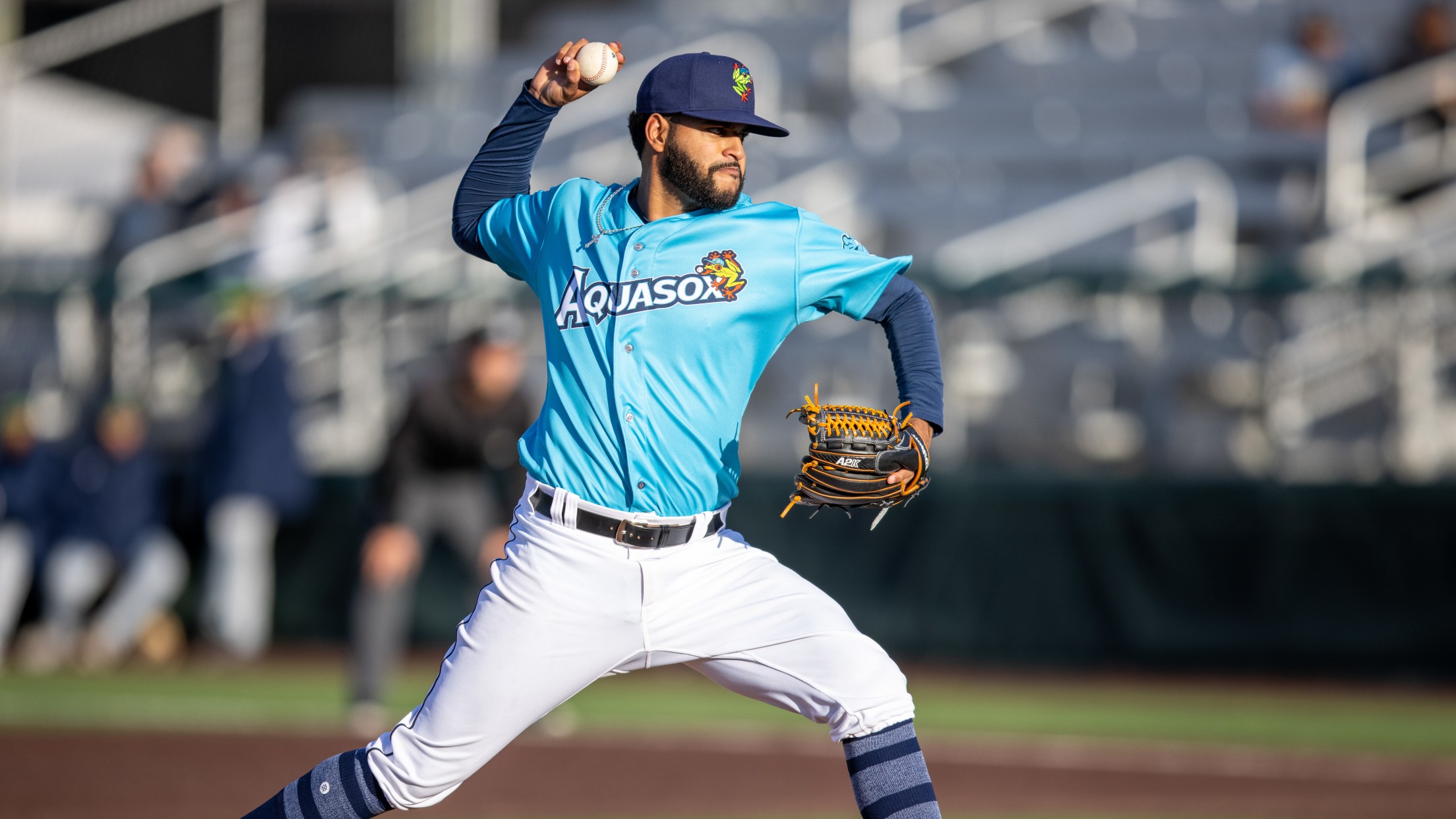 EVERETT, WASHINGTON: After a tough week for their starters, Everett needed Juan Mercedes to go deep into the game Friday and he did not disappoint. He carried a no-hitter through 4 2/3 before finally allowing a hit to Tri-City outfielder Edwin Yon. Mercedes allowed two more hits but kept the
EVERETT, WASHINGTON: After a tough week for their starters, Everett needed Juan Mercedes to go deep into the game Friday and he did not disappoint. He carried a no-hitter through 4 2/3 before finally allowing a hit to Tri-City outfielder Edwin Yon. Mercedes allowed two more hits but kept the Dust Devils off the board. He struck out seven and walked none.
@Juan_Mer03 with a stellar start as his final line looks like this:

7 IP, 3 H, 0 R, 0 BB, 7 K

Mercedes has lowered his season ERA to 2.95. This is his deepest start this season since his no-hitter where he also went seven innings pic.twitter.com/wlndG49mfl

— Everett AquaSox (@EverettAquaSox) June 18, 2022
Jose Salvador started for the Tri-City and teamed up with Mercedes in a true pitcher's duel. He allowed only four hits, while Dust Devils bullpen was lights out. Nathan Burns struck out a pair in the ninth inning to earn his second save of the year.
Spencer Packard collected a pair of hits for Everett on a night when hits were hard to come by. Noelvi Marte and Mike Salvatore had the only other hits in the game for the AquaSox.
Brendan McGuigan and Evan Johnson each threw one inning. McGuigan was saddled with the loss despite not allowing an earned run. Given the extra out, Straton Podaras homered to centerfield, scoring the only runs of the game. McGuigan lowered his season ERA to 2.89. Johnson lowered his to 2.92.
PICTURED ABOVE: Juan Mercedes
PHOTO CREDIT: Shari Sommerfeld
Remember, tomorrow is Star Wars night. Join the party and come dressed in your favorite Star Wars gear and get your picture taken with your favorite Star Wars characters. The AquaSox will be wearing a special Star Wars themed jersey that will be auctioned off on-line. All proceeds from the auction support the AquaSox Community Fund presented by the Kendall Auto Group.**
ABOUT THE EVERETT AQUASOX:**
The Everett AquaSox are the High-A affiliate of the Seattle Mariners who were ranked number one by Baseball America's 2022 Organization Talent Rankings. The roster is highlighted by shortstop Noelvi Marte. Marte is currently ranked number 11 on MLBs top 100 list and ranked number two on the Mariners top 30 prospects list. Joining Marte in Everett from the Mariners top 30 prospect list are: Outfielder Alberto Rodriguez (#8), lefthanded pitcher Adam Macko (#11), right-handed pitcher Bryce Miller (#23), and outfielder Victor Labrada (#26). Group tickets, family outings and ticket packages for the 2022 season are selling fast but still available for purchase. For more information on how you can be a part of our team this season call our office at (425) 258-3673 or visit AquaSox.com for more information.