Missed Opportunities Litter Cutters Loss To Thunder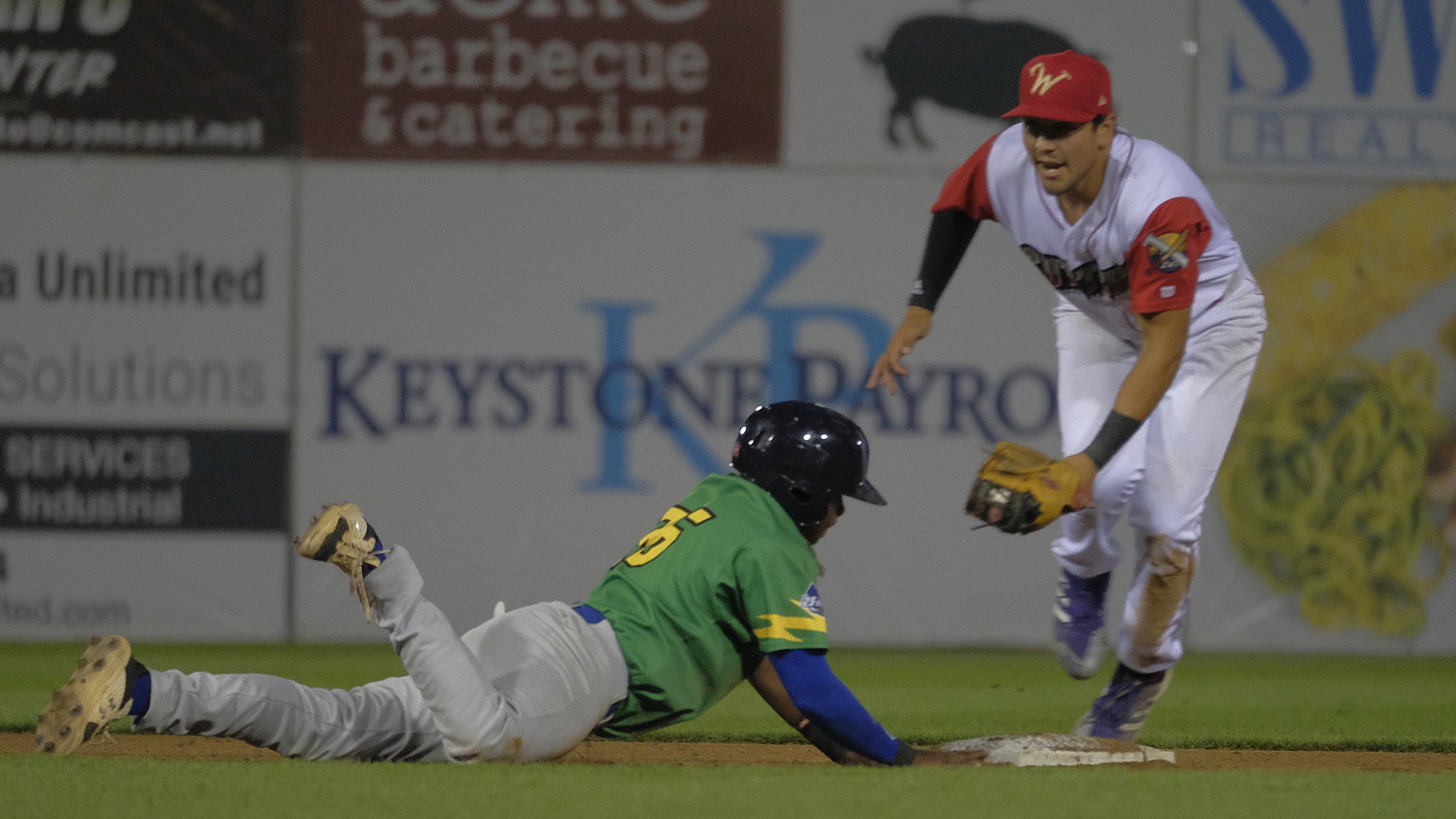 Williamsport, P.A.- The Williamsport Crosscutters stranded 10 runners, including leaving the bases loaded in the bottom of the 9th, in their 2-1 loss to the Trenton Thunder. Starter Kyle Murphy pitched well for Williamsport, allowing one run one four hits over four innings of work. The lone run Murphy surrendered
Williamsport, P.A.- The Williamsport Crosscutters stranded 10 runners, including leaving the bases loaded in the bottom of the 9th, in their 2-1 loss to the Trenton Thunder.
Starter Kyle Murphy pitched well for Williamsport, allowing one run one four hits over four innings of work. The lone run Murphy surrendered came on a solo home run with two outs in the top of the 3rd inning, a 393-foot shot by Jordan Wiley. Murphy struck four batters
The Cutters bullpen did a fantastic job keeping the offense in the game. Much as they have done all season long, seeing five different pitchers combine to allow one run over the final five innings of the game.
The bullpen saw, Brian Rodriguez struck out the side in the 5th inning, his lone inning of work. Dylan Peiffer allowed one run on one hit and two walks, striking out a pair, in his inning of relief. Tyler LaPorte struck out two in his inning. Hunter Kloke struck out three in his lone inning and Chase Plymell struck out one in his frame of work.
Williamsport's lone run came in the bottom of the 9th inning, and didn't even put a ball in play. Trenton Reliever Brogen Beckner walked the first two of the inning, followed up with back-to-back strikeouts, and then walked back-to-back batters, with the fourth walk forcing home Freddie Matos to cut the deficit to 2-1.
Lance Logsdon stepped to the plate with a chance to tie the game or give the Cutters the walk off win, struck out swinging to end the game, leaving the tying and winning runs in scoring position.
The Cutters look to take game two of the series tomorrow night, with first pitch scheduled for 7:05 p.m. at Muncy Bank Ballpark.
Cutter Carvings - Ramon Bramasco recorded the Cutters 13th, three-hit game of the season, going 3-for-4 with an RBI… The one run scored is the fewest scored by the Cutters in a home game this season… The Cutters have left 37 runners on base over the first four games since the Draft break…