Mussels Earn First Six-Game Sweep in Franchise History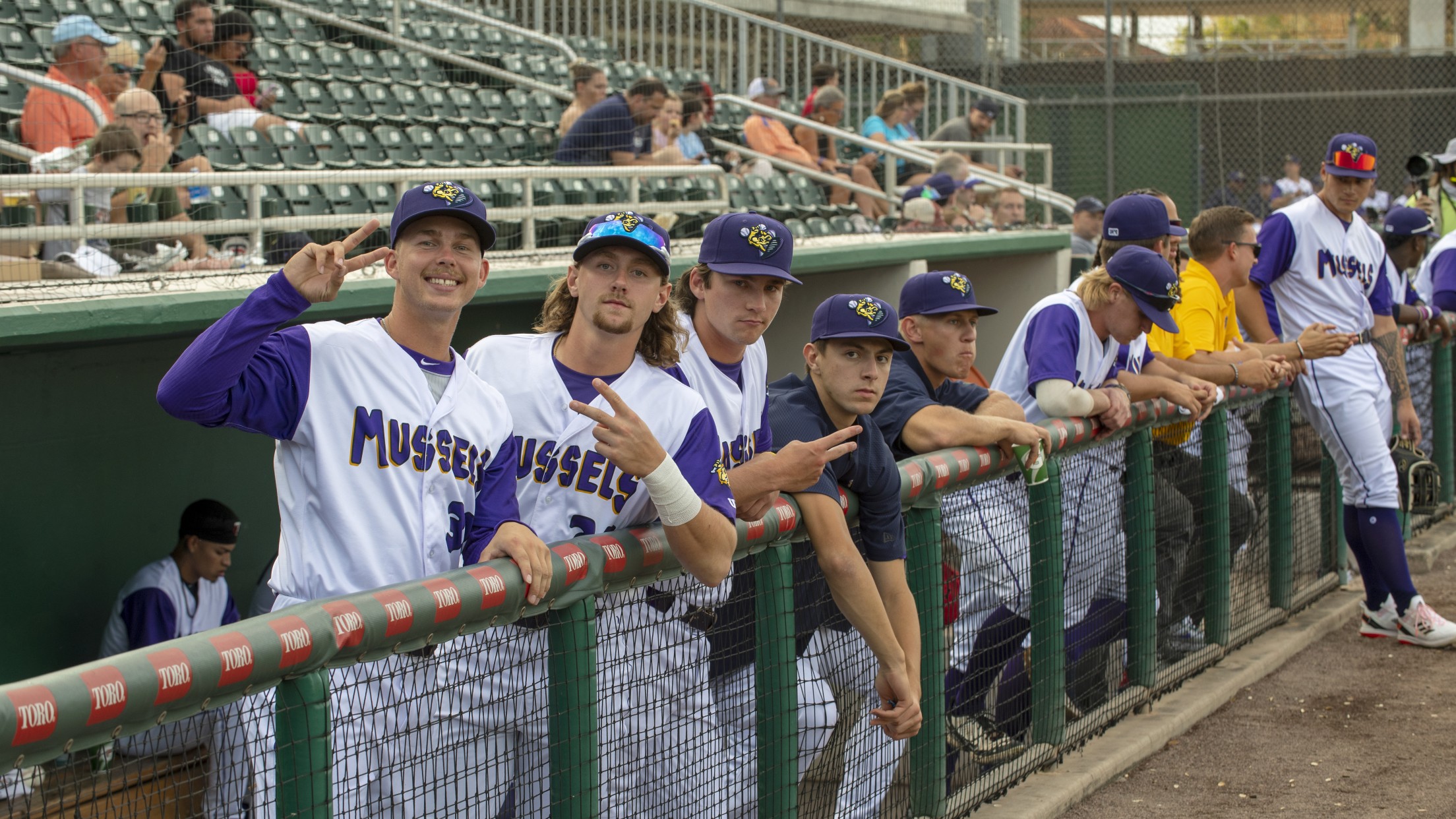 FORT MYERS, Fla (May 15, 2022) – The Mighty Mussels racked up their seventh win in a row in the finale of the series Sunday, defeating the Palm Beach Cardinals 6-0 at Hammond Stadium. The victory sealed Fort Myers' (20-10) first six-game sweep in franchise history. Mussels' pitching spun a
FORT MYERS, Fla (May 15, 2022) – The Mighty Mussels racked up their seventh win in a row in the finale of the series Sunday, defeating the Palm Beach Cardinals 6-0 at Hammond Stadium.
The victory sealed Fort Myers' (20-10) first six-game sweep in franchise history.
Mussels' pitching spun a four-hit shutout, their fourth shutout of the series. Over six games against the Cardinals (11-21), Fort Myers pitching allowed just four earned runs on 20 hits in 50 innings of work, good for a 0.72 ERA and a 0.76 WHIP. They struck out 67 and walked 18.
Marco Raya went four hitless frames to start Sunday's game before Jaylen Nowlin (3-1) turned in three scoreless while fanning four. Malik Barrington closed out the win, striking out five over two innings to notch his first save.
In a scoreless bottom of the sixth inning, Emmanuel Rodriguez lined a sharp single to left field. Rodriguez then swiped second base and advanced to third base on an errant throw by Cardinals' catcher Wade Stauss. Kala'I Rosario drew a walk, putting runners on the corners. The next batter was Kyle Schmidt, who muscled a single up the middle to score Rodriguez to make the score 1-0.
In the bottom of the seventh inning, Jake Rucker singled on a line drive to right field. Rucker stole second base from Palm Beach. Noah Miller followed by singling to left field to putts runners on the corner. Then Rodriguez drew a walk, loading the bases for the clean-up hitter Mikey Perez. Perez smoked a line drive to left field, scoring Rucker to make the score 2-0. Rosario then drew a walk, scoring Miller to make it 3-0.
In the bottom of the eighth, Luis Baez reached base for his first time in the Low-A level via a walk. Baez then snagged a stolen base before advancing to third base on another poor throw by Stauss. Rucker slashed a double to the left field gap, scoring Baez to make the score 4-0. Miller then reached on an infield single, moving Rucker to third. Rodriguez followed by crushing a triple down the right field line to make the score 6-0.
The Mussels swatted 17 extra-base hits while drawing 30 walks in the six-game series, finishing with a team OPS of .833. Perez finished 8-for-18 with two homers and six RBI (1.468 OPS). Rodriguez went 8-for-19 with four walks and five RBI (1.121 OPS).
Fort Myers will look to build on their two-game lead in the standings, beginning an eight-game series with the second-place Clearwater Threshers on Tuesday. Both teams ride a lengthy winning streak into Tuesday's 5 p.m. modified doubleheader. The series can be heard on the Threshers' Baseball Network.