Mussels Rally Late but Drop 6-5 Decision to Dunedin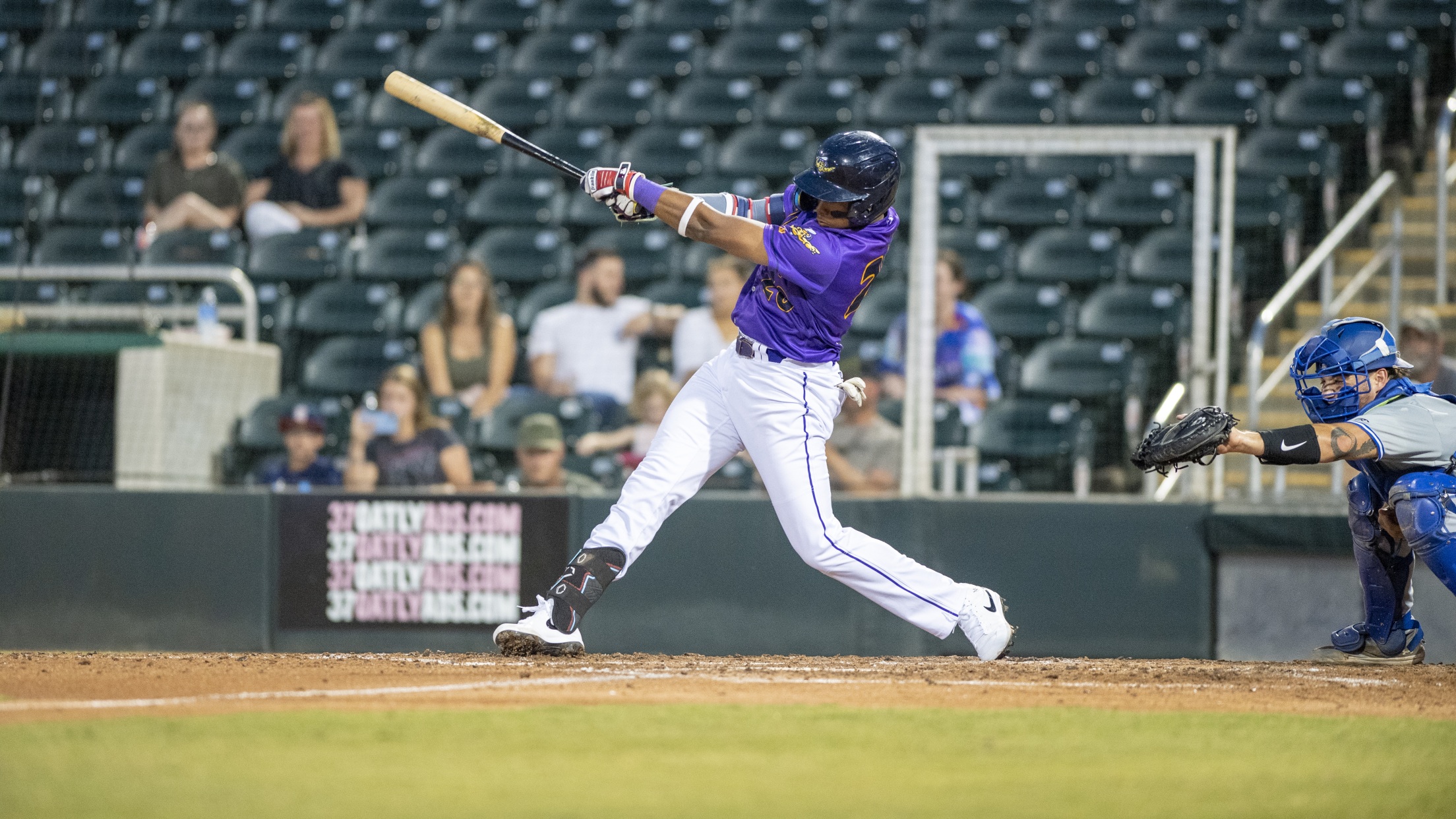 FORT MYERS, Fla. (May 4, 2023) – For the second straight night, the Mighty Mussels rallied to score in the bottom of the ninth but stranded the tying run at third at Hammond Stadium. Trailing 6-2 entering the bottom of the ninth, Yohander Martinez walked before Jorel Ortega drilled an
FORT MYERS, Fla. (May 4, 2023) – For the second straight night, the Mighty Mussels rallied to score in the bottom of the ninth but stranded the tying run at third at Hammond Stadium.
Trailing 6-2 entering the bottom of the ninth, Yohander Martinez walked before Jorel Ortega drilled an RBI double to left center to make it 6-3. After the next two Mussels (13-11) hitters were retired, Carlos Aguiar pulled an infield single to the right side. Dunedin (12-12) second baseman Abiezel Ramirez threw the ball away, allowing Ortega to score and make it 6-4. Danny De Andrade then walked before Andrew Cossetti drilled an RBI single to center to make it 6-5. After a pitching change, Rubel Cespedes grounded out to second to the end the threat and the game.
The Blue Jays' built their lead with early offense and a quality start. Rafael Sanchez (4-0) spun six innings of two-run ball, surrendering six hits while fanning six. Left-hander Harry Rutkowski maintained the lead with two scoreless innings before the Mussels rallied in the ninth.
Dunedin plated runs in four of the first five innings to open up a 5-2 lead. They strung together nine hits over four innings against Zebby Matthews (3-1), slowly building their lead. Peyton Williams finished the night 4-for-5 with 2 RBI.
The Mussels responded with a run-scoring hit from Rubel Cespedes and a double steal to match two of Dunedin's runs.
Fort Myers will look to even the series at 7 p.m. on Friday. LHP Develson Aria (0-0, 4.63) has the ball for the Mussels, opposed by RHP Ryan Jennings (0-1, 1.50) of the Blue Jays. Coverage begins at 6:45 p.m. on the Mighty Mussels Baseball Network.