Ninth Inning Rally Falls Short for Hillcats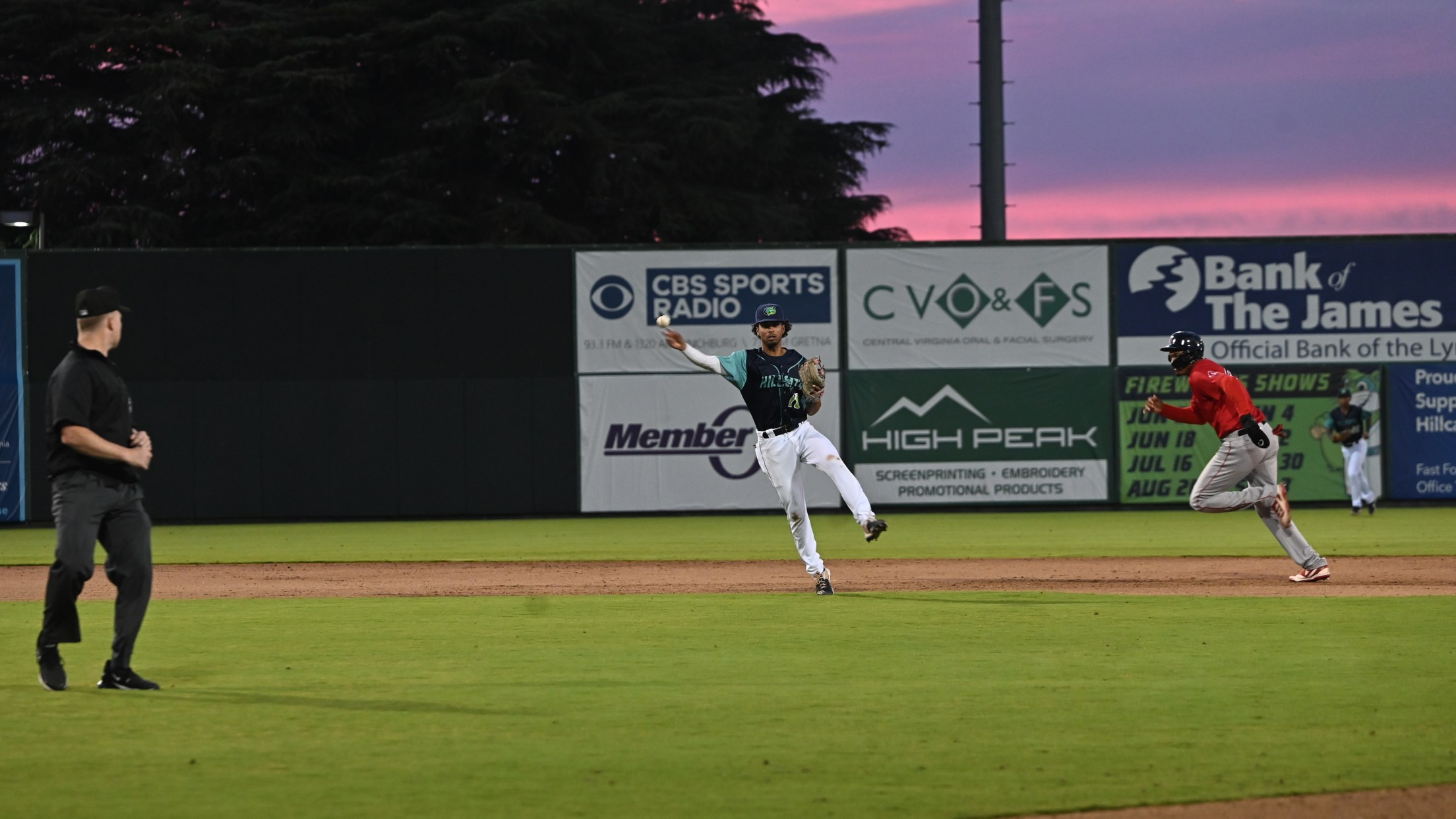 The Lynchburg Hillcats ninth inning comeback falls short as they fall to the Salem Red Sox by a score of 6-3 on Wednesday evening. The Hillcats (3-2) struggled to get their bats going all evening as the Red Sox (2-3) pitching staff held them hitless into the sixth. It was
The Lynchburg Hillcats ninth inning comeback falls short as they fall to the Salem Red Sox by a score of 6-3 on Wednesday evening.
The Hillcats (3-2) struggled to get their bats going all evening as the Red Sox (2-3) pitching staff held them hitless into the sixth.
It was all Salem early on after an uncharacteristic outing from Jack Leftwich. He had to work out of trouble all game long, before finally surrendering a run in the fifth on a Yorberto Mejicano single.
The Red Sox would score three more runs in the sixth on a Phillip Sikes single that scored Marcelo Mayer. Mejicano would pick up one of his three doubles later in the inning to score two runs, bringing the lead to 4-0.
Salem would add two more runs in the ninth on a wild pitch from Brian Eichhorn. The ball got passed the catcher, Victor Planchart, who then tried to toss the ball back to Eichhorn who came up to cover the plate. An errant throw allowed a second runner to score from second.
In the bottom of the ninth, the Hillcats finally got their offense going when Yordys Valdes reached first on an infield single to lead off the inning. The next batter, Jorge Burgos, would double into left field to score Valdes.
Burgos would score on a Dayan Frias RBI single to short, who would then score himself on a Victor Planchart single to left. The Hillcats would bring up the tying runner with two outs but could not bring another run home as they fall, 6-3.
The Hillcats and Red Sox will square off again on Thursday night at 6:30 p.m. at Bank of the James Stadium.