Offense Slams RiverDogs as Tourists Keep Rolling
Bush Delivers Dominant Outing from the Mound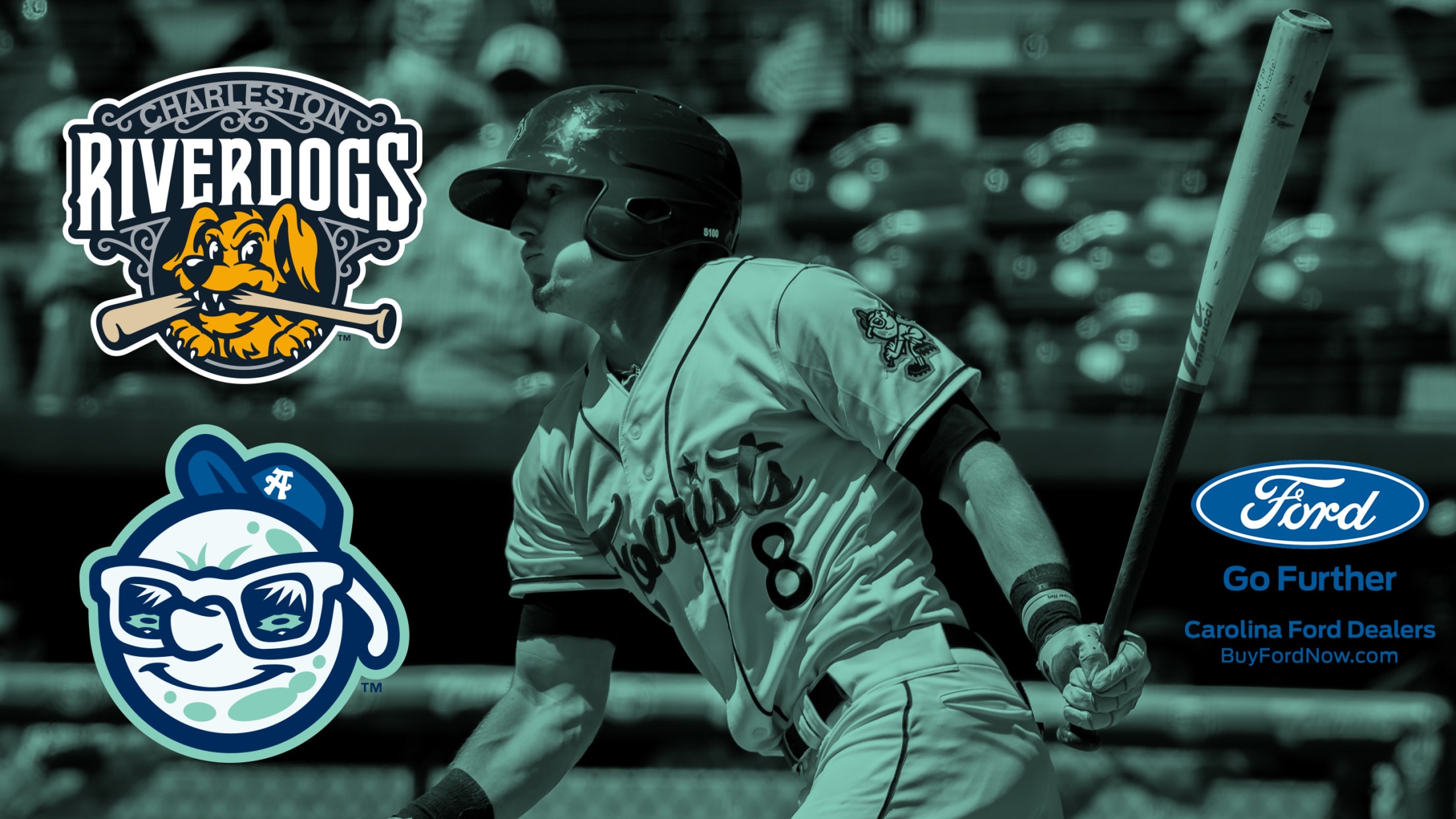 ASHEVILLE- The Asheville Tourists won for the fifth time in their last six games with a statement victory over the Charleston RiverDogs. Asheville pounded their opponents to a tune of a 12-3 final score. The Tourists scored nine of their 12 runs in the first two innings and tied a
ASHEVILLE- The Asheville Tourists won for the fifth time in their last six games with a statement victory over the Charleston RiverDogs. Asheville pounded their opponents to a tune of a 12-3 final score. The Tourists scored nine of their 12 runs in the first two innings and tied a 50-year old league record in the process. More on that to come.
Will Golsan smacked a leadoff double in the first inning and promptly scored on Niko Decolati 's RBI triple into the left field corner. Decolati made it 2-0 when he raced home on a wild pitch. Those two runs were just the appetizer.
The Tourists loaded the bases with one out in the bottom of the second on three singles. Kyle Datres stepped to the plate with the intention of building Asheville's lead; not making history. Datres did both. Kyle squared up a fastball and hit it over the right-field wall for Asheville's eighth Grand Slam of the season. The eight Grand Slams ties the single-season record set by the Greenwood Braves in 1969.
Daniel Montano delivered an RBI single after the Tourists once again loaded the bases and Asheville added two more runs to make it a seven-run frame. That was more than enough for the Tourists' starting pitcher.
Nick Bush was sensational. The former LSU Tiger surrendered only one hit over six innings. The RiverDogs did not sniff a run against the lefty. Bush earned his seventh win of the season and struck out eight on the night.
Coco Montes added an RBI double to the mix in the seventh inning and John Cresto followed with a two-run Home Run. All three of Charleston's runs came late in a three-run Home Run by Josh Breaux.
Asheville and Charleston square off for game three of this four-game series on Saturday night at 6:05pm.