PaddleHeads One Win Away from First Half Pennant in Northern Division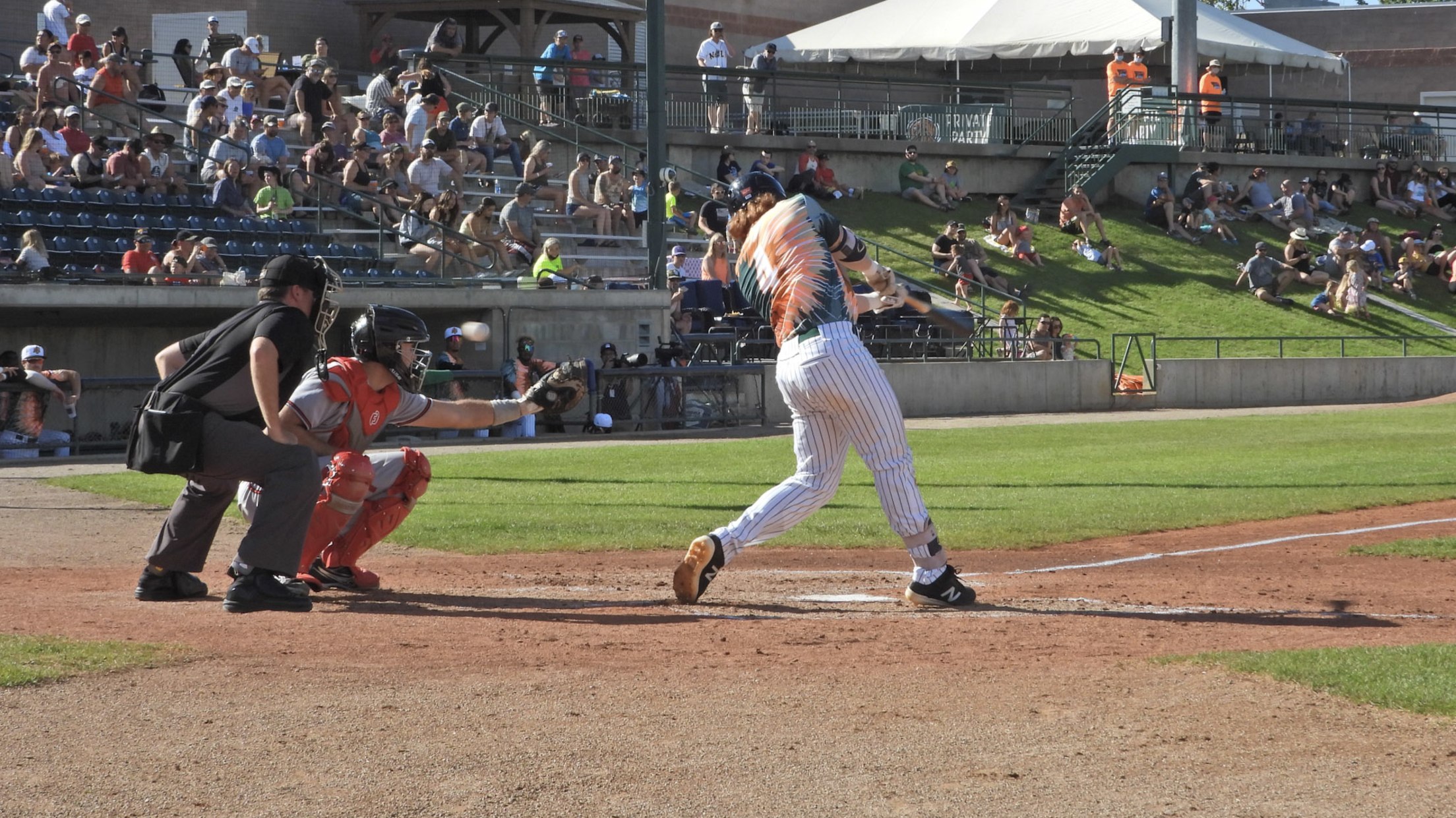 Missoula, MT.- The Billings Mustangs had the bats rolling early in Game 2 of a 6-game slate opposite the Missoula PaddleHeads on Thursday night. Billings would score 12 runs over the first five innings of the contest jumping out to a four-run lead. Despite the hot start, that would not
Missoula, MT.- The Billings Mustangs had the bats rolling early in Game 2 of a 6-game slate opposite the Missoula PaddleHeads on Thursday night. Billings would score 12 runs over the first five innings of the contest jumping out to a four-run lead. Despite the hot start, that would not phase Missoula who would put together a huge night offensively.
Seven batters in the order would have at least two hits on the night for Missoula who would tally 18 in the game on their way to a 16-12 victory. In the process, Missoula kept their one game lead in the Northern Division standings over the Idaho Falls Chukars going into the final game of the first half.
The PaddleHeads would erase a four run Billings lead in the bottom of the fifth inning scoring four runs. Jose Reyes doubled home a pair in the frame. The former Osprey would finish 2-for-5 with a home run and three RBIs.
The 'Peanut Inning' would provide more magic for the PaddleHeads in the sixth as Nick Gatewood would give the PaddleHeads the lead for good in the inning on an RBI single to make the score 13-12. The Georgia native would have his best game offensively this season finishing 5-for-5 with a pair of runs scored and 3 driven-in. Missoula has scored runs at home in the sixth inning in 10 consecutive games.
The second home run of the game for Zach Almond would give the PaddleHeads more breathing room in the bottom of the seventh inning to make the score 16-12. Almond would finish the game 2-for-4 with 3 RBIs. Almond has hit three long balls over the first two games of the series to go along with 5 driven in.
The Northern Division Pennant in the Pioneer League will be on the line on the final day of the first half as Missoula (34-13) holds a one game over the Idaho Falls Chukars (33-14) entering the final day of the first half Friday. The scenario for the PaddleHeads is a simple one to follow, a win over the Mustangs (18-29) will clinch the pennant and a home playoff game come September. Catch all the action on SWX Montana, and ESPN Missoula 102.9 F.M.
With the PaddleHeads season now underway, our 'Adopt A PaddleHead' host family program is still in need of families that would potentially be in interested in housing a player or coach for the 2021 season. Families are encouraged to contact the front office at (406) 543- 3300 with any questions. To apply for our host family program please email [email protected].
To Stay up to date on all the latest on the PaddleHeads on social media, visit gopaddleheads.com.