PASQUANTINO PUSHES NATURALS ON TOP WITH GO-AHEAD HOMER IN 8TH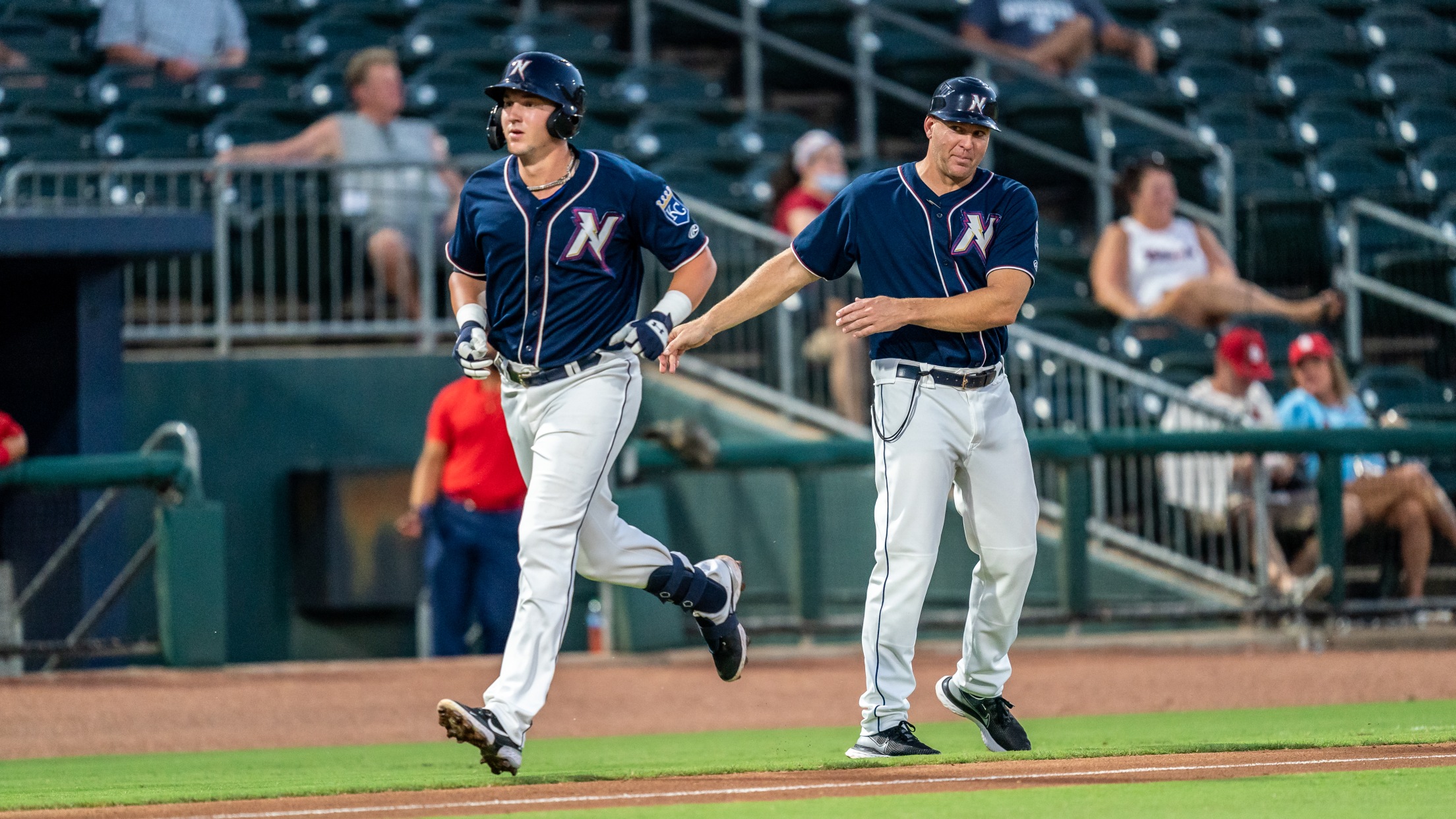 Trailing 2-1 in the 8th, Vinnie Pasquantino put the Naturals in front for good with a game-winning two-run homer. (Alan Jamison)
With the Northwest Arkansas Naturals down by a run with two outs in the 8th inning, first baseman Vinnie Pasquantino connected on his 10th Double-A home run, a two-run shot down the right field line that pushed the Naturals ahead 3-2, a score that held to be the final in
With the Northwest Arkansas Naturals down by a run with two outs in the 8th inning, first baseman Vinnie Pasquantino connected on his 10th Double-A home run, a two-run shot down the right field line that pushed the Naturals ahead 3-2, a score that held to be the final in Tuesday's win over the Springfield Cardinals.
The Pasquantino (MLB Pipeline's No. 18 Royals' prospect) long ball followed a double off the bat of Jeison Guzmán (MLB Pipeline's No. 21 Royals' prospect), which at the time snapped a stretch of nine straight Naturals hitters retired in order.
Tuesday's game was scoreless through the first half, then Northwest Arkansas jumped ahead in the bottom of the fifth, when Brewer Hicklen reached on an error and scored on a sacrifice fly off the bat of Jimmy Govern.
Springfield was not behind for long, as the Cardinals took a 2-1 lead in the top of the 6th on a two-run homer, a lead that held into the 8th inning. With the late rally by Northwest Arkansas, the Naturals earned their first win of the season when trailing after seven innings.
Angel Zerpa (MLB Pipeline's No. 19 Royals' prospect) made a strong start on the mound, pitching 3.2 scoreless innings with four strikeouts and retiring the final 11 batters of 12 that he faced.
After Garrett Davila surrendered both runs in the 6th, Andres Sotillet and Robert Garcia each worked scoreless innings to keep the game close. Garcia's nine-pitch, two-strikeout 8th inning led to his fourth win of the year.
Jose Cuas came on in the 9th and struck out a pair, inducing a line drive right to Pasquantino at first base to end the game.
The win keeps the Naturals 1.5 games back of a playoff spot, with five home games remaining against Springfield this week, including the next game on Wednesday night at 7:05 p.m. from Arvest Ballpark.