PawSox Begin Fourth Year of Mentoring in Pawtucket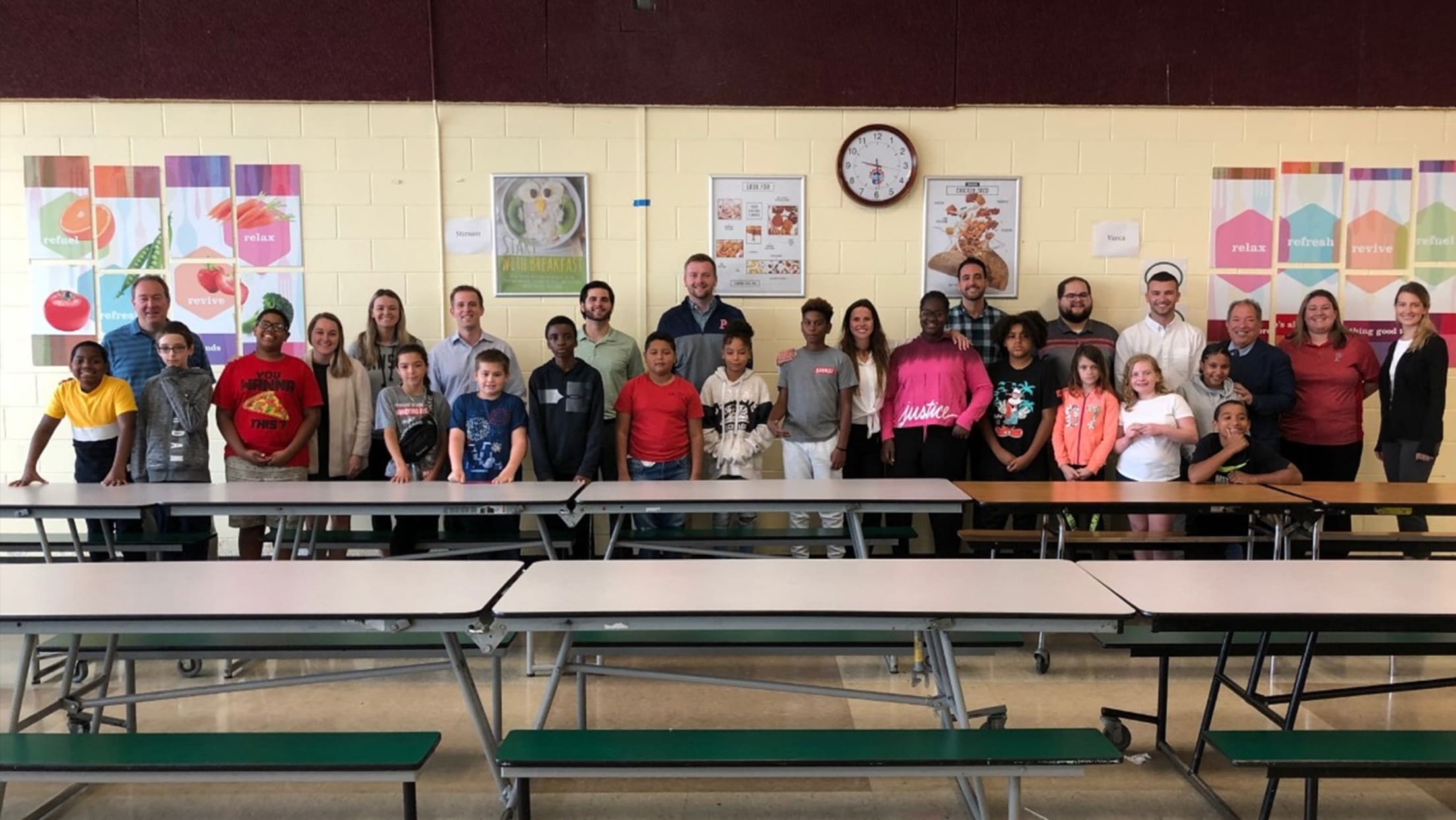 For the fourth consecutive year in partnership with Mentor Rhode Island, PawSox Front Office members have begun mentoring Pawtucket public school students directly across the street from McCoy Stadium. When the program was created in January of 2017, PawSox front office members began mentoring third graders from Agnes E. Little
For the fourth consecutive year in partnership with Mentor Rhode Island, PawSox Front Office members have begun mentoring Pawtucket public school students directly across the street from McCoy Stadium. When the program was created in January of 2017, PawSox front office members began mentoring third graders from Agnes E. Little Elementary School.
Fast-forward nearly four years later, and the majority of these students have now entered the sixth grade at neighboring Jenks Junior High School. In what started out with twelve front office members, the PawSox have now seen their participation in the program increase to nineteen full-time staff members.
"This mentoring partnership has allowed us to make an impact on Pawtucket students who attend school right in our backyard," said Director of Baseball Operations & Community Relations, Joe Bradlee. "We are pleased that the program has continued to grow, and we are looking forward to reconnecting with our students while building new relationships with the faculty members at Jenks Junior High."
For one hour every week during the school year, PawSox staffers will connect with their mentees during students' free periods, lunch breaks, or recesses. The pawsox also welcome these students to off-season events at McCoy Stadium, and to several PawSox games in the spring when the season gets underway in April.
Since its inception in 2017, the PawSox' mentoring program at Agnes E. Little became the first of its kind in Pawtucket. Mentor Rhode Island now directly operates programs in seven other cities and towns: Warwick, Woonsocket, Newport, Middletown, and Cranston.
In addition to its own programs, Mentor RI supports the services of various mentoring programs statewide that provide more than 4,000 mentors to more than 5,000 students.