Phils Select Top Undrafted Talent
Philadelphia Goes After Free Agent Contracts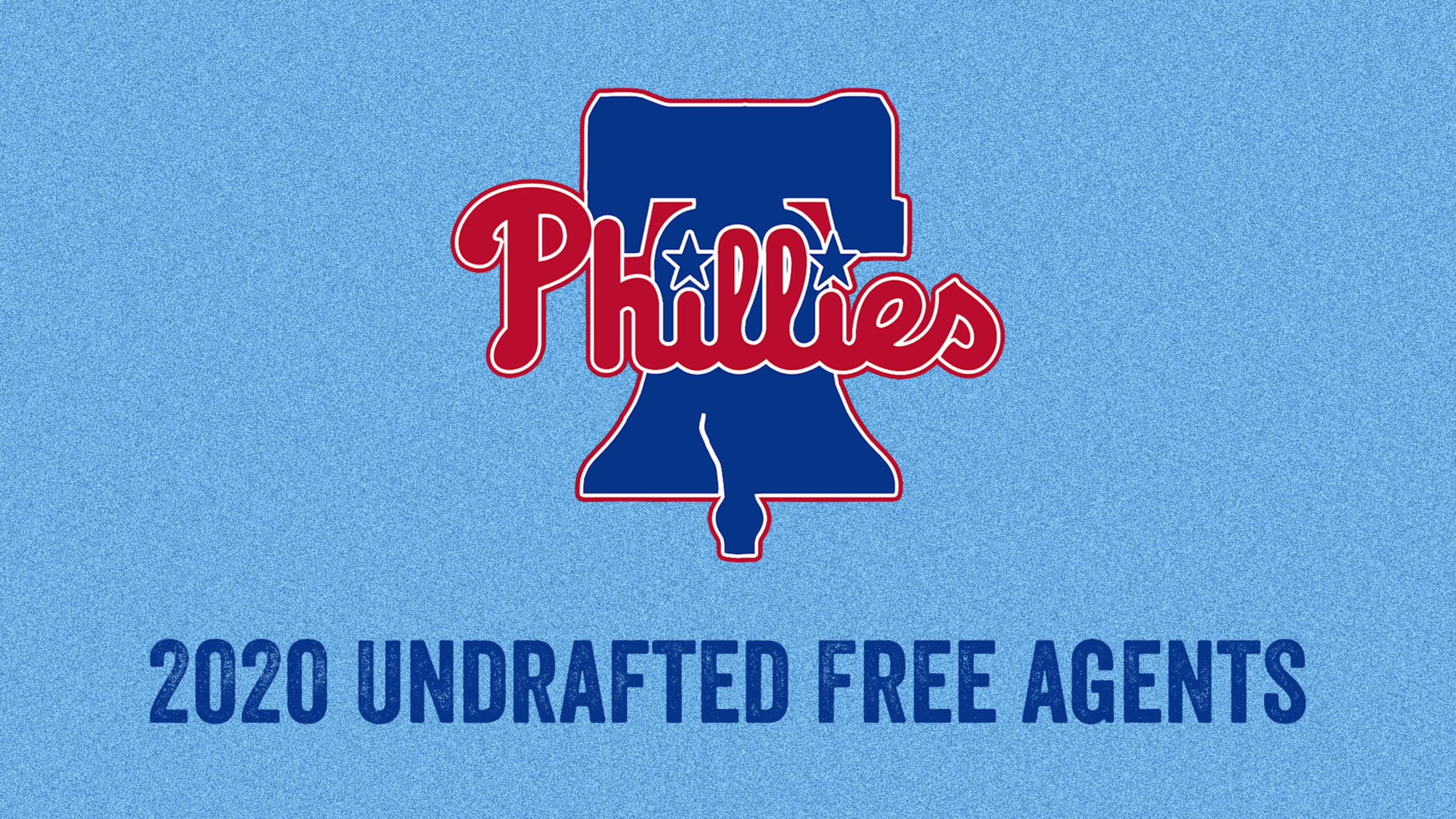 Last week, Major League Baseball hosted the 2020 draft in five rounds during a two-day event. Philadelphia had four picks. Following the conclusion of the draft, teams had access to signing the undrafted free agents for a maximum of $20,000. So far, the Phillies have signed seven other athletes out
Last week, Major League Baseball hosted the 2020 draft in five rounds during a two-day event. Philadelphia had four picks. Following the conclusion of the draft, teams had access to signing the undrafted free agents for a maximum of $20,000.
So far, the Phillies have signed seven other athletes out of college and only one straight from high school. Jake McKenna, a lefty out of Ocean City High School (NJ), was ranked #434 out of Baseball America's Top 500. An avid Philly fan growing up, McKenna, 18, stands 6'7 with a high power fastball and off balance curve. Scouts believe he will have major growth in the next few years with his fastball already reaching 90 mph. He had committed to St. Joe's but instead chose to join the Phillies farm system.
Jordan Fowler, from Union City, Tennessee, is a 21-year old left-handed pitcher. He began his career at Ole Miss but transferred to University of Central Missouri for his junior year. At 6'3 180 lbs, Fowler has solid athleticism and promising potential. Before his season was cut short he boasted a 2.01 ERA in 31.1 innings with 29 strikeouts and only 8 walks.
A common denominator is apparently height, as the Phillies signed a 6'5 righty Sam Jacobsak. A 22 year-old native of Milton Massachusetts, Jacobsak has the potential to start or come out of the 'pen. Jacobsak ends his career at Northeastern University with 81 strikeouts in 73.2 innings and held his batters to a .233 average.
Out of Lafayette College, the Phillies took another 6'6 left-hander, J.P. Woodward. Born and raised in Baltimore, Maryland, the 21 year-old pitcher spent most of his career as a starter, although he doubles as a reliever. He struggled a bit in college, but was able to notch a lot of strikeouts to nail a deal with the Phils.
Noah Skirrow, a right-handed pitcher, just finished up his junior year at Liberty University. Hailing from Stoney Creek, Ontario, Skirrow was Liberty's consistent ace. He has a four-pitch arsenal, including a notable change-up. Skirrow wowed the Phillies with his workhorse ability and his impressive stint in the Cape Cod League.
Previously drafted by the Philadelphia in the 28th round in 2017, righty Billy Sullivan IV, 21, accepted the offer from the Phils this time. He had trouble staying healthy in 2019, but when he is, Sullivan is on fire. During his freshman year at the University of Delaware, he had a 2.97 ERA in 77.1 innings and cemented 105 strikeouts.
A Grove City, Ohio native, Chase Antle, was one of the most highly sought after UDFA. He played at Bowling Green State University during his undergrad and continued his career at Coastal Carolina University as a graduate student. The right-handed pitcher has tremendous velocity, once reaching 99-mph. It looks like he will be a part of the bullpen and most likely head out towards the back half of the game. Scouts rank him as one of the Phils best pick ups and for sure a big league contender.
Jonathan Hughes, 23, out of Flowery Branch, Georgia will be another important piece to the puzzle for the Phillies. A righty pitcher, he was initially drafted by the Baltimore Orioles back in 2015, but chose to head to Georgia Tech. Hughes has had some struggles with the injury bug, although he started the 2020 season on a good note before it was cancelled. He has four main pitches with a featured fastball and has some others in the works.
Philadelphia will continue to sign free agents, although hopefully some position players to help round out an impressive 2020 draft.