Pirates fall in series opener with Pulaski, remain in second place in Appy West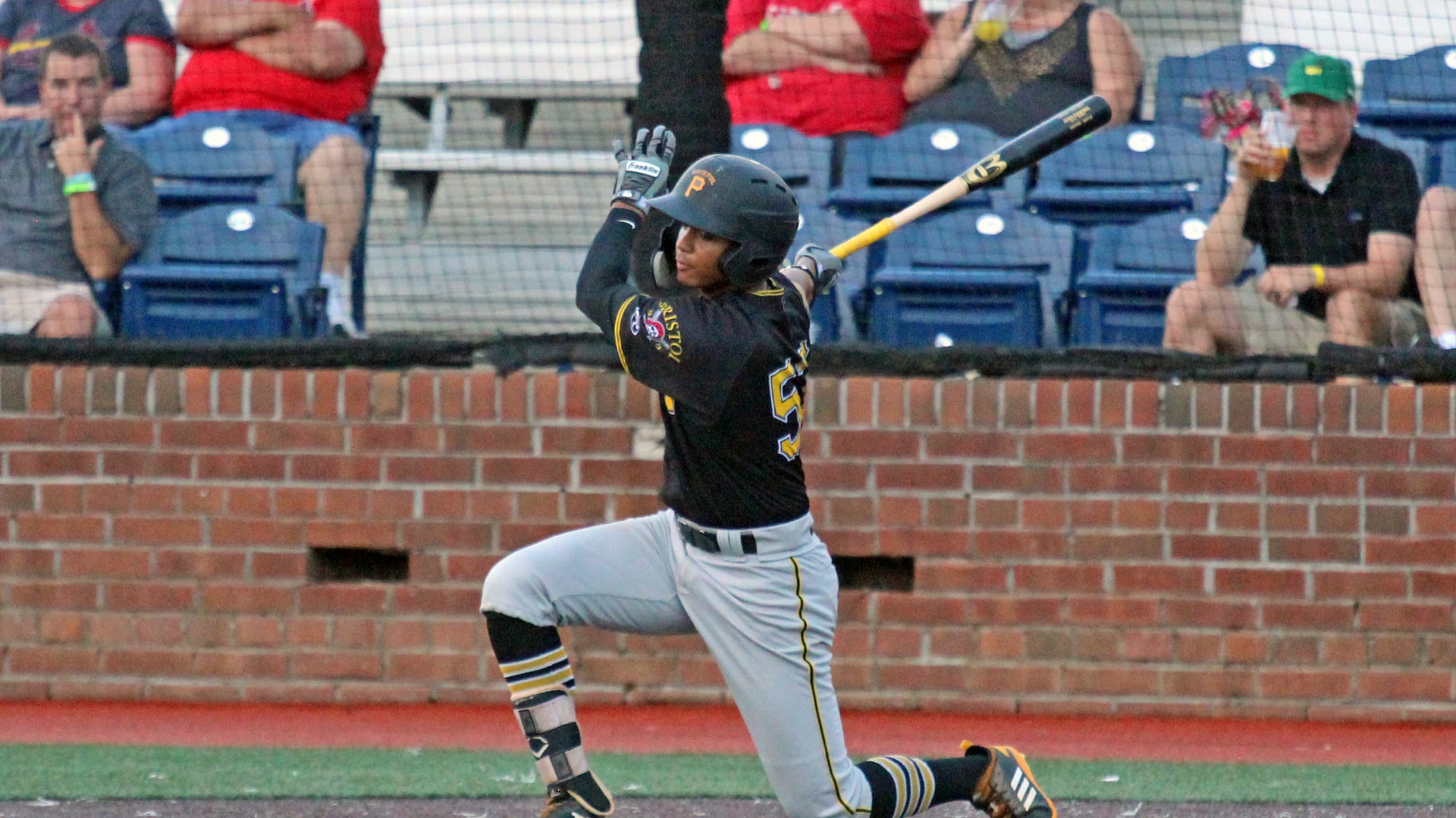 (Michael Grennell/Bristol Pirates)
A late rally by the Bristol Pirates would tie the game in the seventh, but the Pulaski Yankees would score four runs over the final two innings to defeat the Pirates 6-2 on Wednesday night.The Yankees scored the first run of the night on a sacrifice fly in the first
A late rally by the Bristol Pirates would tie the game in the seventh, but the Pulaski Yankees would score four runs over the final two innings to defeat the Pirates 6-2 on Wednesday night.
The Yankees scored the first run of the night on a sacrifice fly in the first inning, and it would remain a 1-0 game through the end of the sixth inning. Pulaski would make it a 2-0 game in the seventh inning on a lead off home run, but the Pirates rallied to tie the game in the bottom half of the inning on an RBI triple by left fielder Jean Eusebio and an RBI single by catcher Marshall Gilbert. The tie was short-lived however, as two Yankees home runs in the eighth would make it a 4-2 game and a two-out, two-run triple in the ninth put Pulaski ahead by four. Gilbert hit a one-out single in the bottom of the ninth, but a double play would end the game as the Pirates dropped the series opener.
Starter Luis Ortiz allowed one run on three hits and two walks over five innings while striking out five. Saul De La Cruz allowed one run while striking out three in two innings of relief, and Ryan Troutman took the loss for Bristol after allowing four runs on four hits and two walks over two innings.
Eusebio finished 2-for-4 with one RBI and a run scored, as his first triple of the season was the only extra-base hit for Bristol in the loss. Gilbert and first baseman Matt Morrow were the only other Pirates with two hits in the loss, while shortstop Francisco Acuna finished 0-for-1 with one walk, two hit by pitches, a stolen base and a run scored.
The Pirates (30-30) remain in second place in the Appalachian League West Division with seven games remaining in the season. They sit 1 1/2 games behind Johnson City in first place, and they maintain a 1/2 game lead over the third-place Kingsport Mets. Tahnaj Thomas will take the mound on Thursday night for the finale with Pulaski, as he enters the game tied for eighth in the Appalachian League with 51 strikeouts.