Plates Opening Day is Thursday, May 3
All tickets just $5.85, FREE trash cans to first 100 Plates fans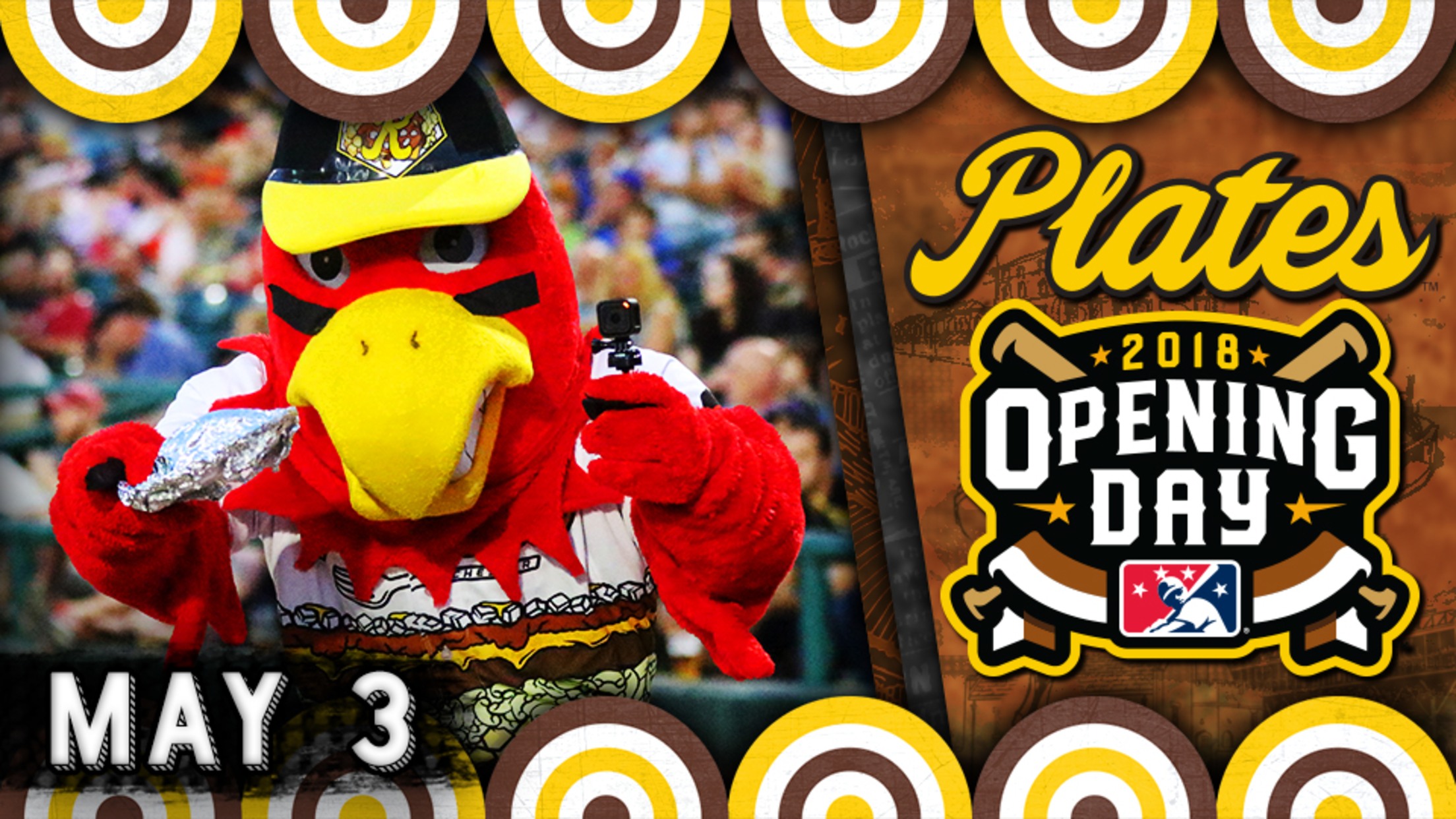 After a 266-day span to settle your stomachs, the Rochester Plates take the field for Plates Opening Night on Thursday, May 3 at 7:05 pm. As announced on August 10 of last season in front of the fifth largest crowd in Frontier Field history (13,281), the Red Wings will play
After a 266-day span to settle your stomachs, the Rochester Plates take the field for Plates Opening Night on Thursday, May 3 at 7:05 pm. As announced on August 10 of last season in front of the fifth largest crowd in Frontier Field history (13,281), the Red Wings will play as the Plates on every Thursday home date in 2018.
Here's what's in store for Plates Opening Night 2018:
- ALL tickets both online AND at the Frontier Field Ticket Office are just $5.85! No promo code necessary.
- The FIRST 100 fans wearing Plates gear through the Frontier Field gates will receive a FREE Trash Can!
- Happy Hour from 6-7 pm featuring live music from Neil Van Dorn and $2 Plates P'ale drafts!
May 3 will be the first time this beer will be available: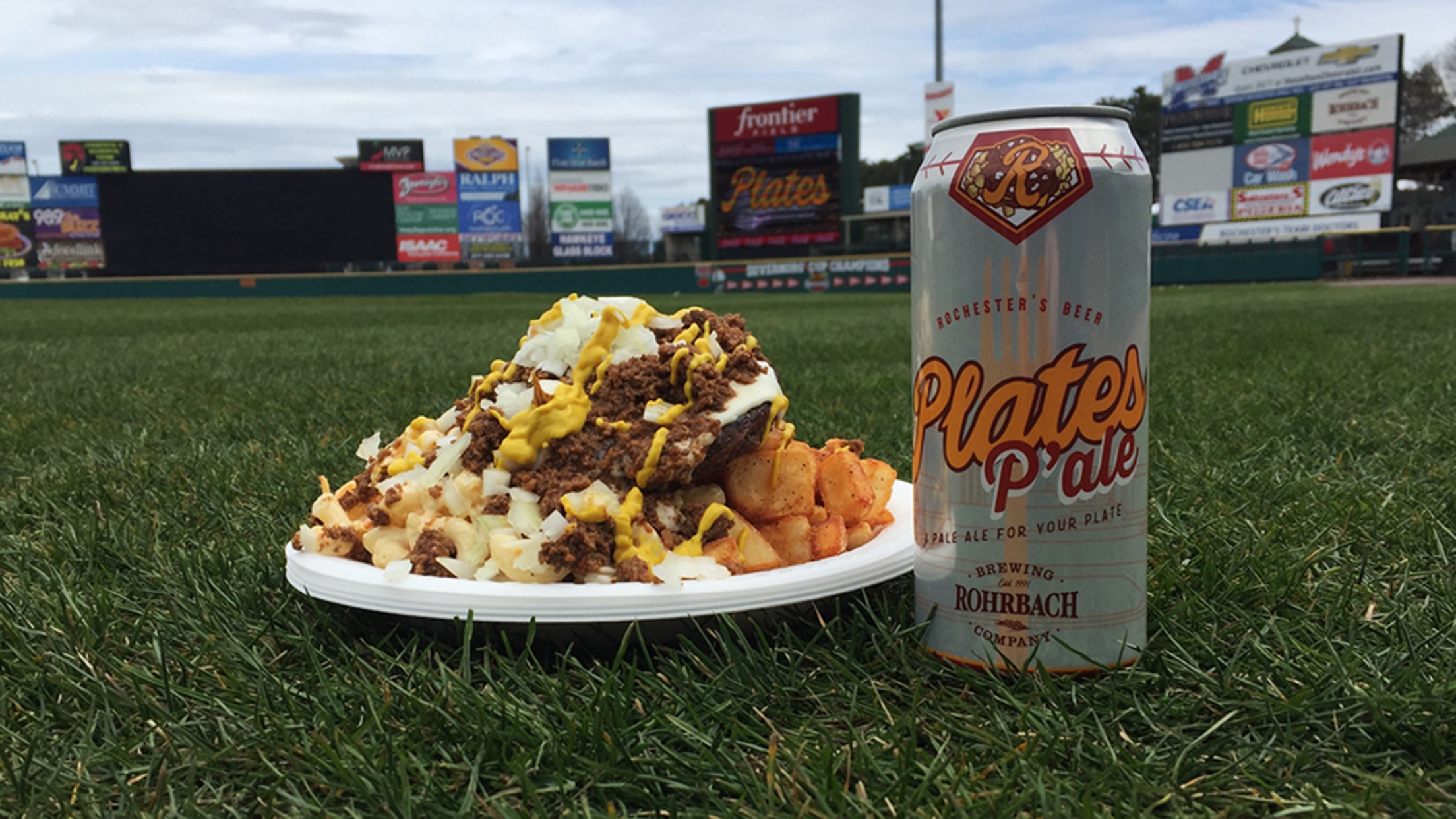 Ever wanted to throw out a first pitch? Wear your Plates gear to the game and you might have an opportunity! From 6:20-6:40, we'll be throwing as many first pitches as we can. ONLY fans wearing Plates gear will have the opportunity. Please note, we can't guarantee all fans who want to throw out a first pitch will get the chance to.
- ALL Plates merchandise in the Team Store will be 30% off. IN STORE ONLY.
- Specialty Plates available at various concession stands.
- Photo opportunities with the 8-foot Golden Fork which will go to the winner of this year's Duel of the Dishes matchup.


PURCHASE TICKETS TO PLATES OPENING NIGHT


Other Plates-related promotions in 2018 include:
June 21: The Rochester Plates will square off against the Syracuse Salt Potatoes in the Duel of the Dishes at Frontier Field. At stake is an 8-foot Golden Fork to the winning team. More details here
July 5: The Plates have partnered with YellowJacket Racing and Fleet Feet Sports Rochester to bring runners and plate aficionados together for the first ever PLATES MILE at Frontier Field on Thursday, July 5 after the Red Wings 5:05 pm game. Participants will eat FOUR 10 oz. "Trash Cans" while running ONE mile around the confines of Frontier Field. Register here.
August 23: The BIGGEST Plates Night of the season!
More Plates-related promotions will be announced throughout the season.