Power Alley Podcast: Manager Ken Huckaby thoughts entering camp
New Bisons manager has his coaching staff set for 2020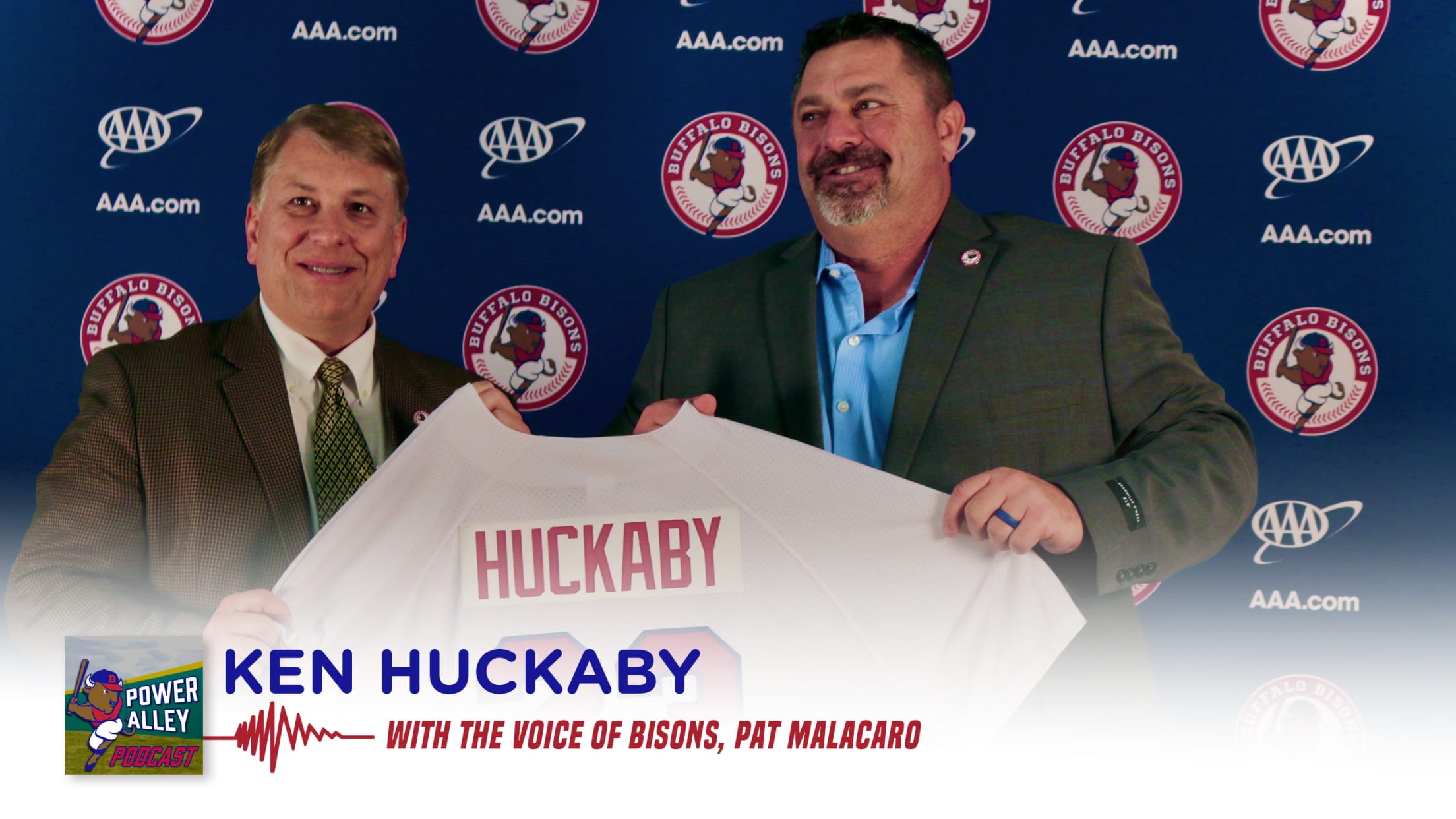 New Bisons manager Ken Huckaby is given his new jersey by general manager, Mike Buczkowski
On the latest episode of the Power Alley Podcast, the Voice of the Bisons Pat Malacaro chats with manager Ken Huckaby ahead of the start of Spring Training this week.>>>LISTEN NOWThe two discuss the coaching staff that was announced last week, including hitting coach Corey Hart and pitching coach Jeff
On the latest episode of the Power Alley Podcast, the Voice of the Bisons Pat Malacaro chats with manager Ken Huckaby ahead of the start of Spring Training this week.
>>>LISTEN NOW<<<
The two discuss the coaching staff that was announced last week, including hitting coach Corey Hart and pitching coach Jeff Ware, who both have worked with Huckaby in the past. Also, what the journey has been like for Huckaby who went from playing for the Toronto Blue Jays during his catching career, to now working with some of the top prospects who are one step away from being a big leaguer.
Huckaby also talks about how fostering a positive culture both on and off the field will help the next wave of Blue Jays prospects in their development. For all that, and more, listen to the latest episode right here.
[Empty Body]