Prep Sluggers Converge on The Joe for a Postgame High School Home Run Derby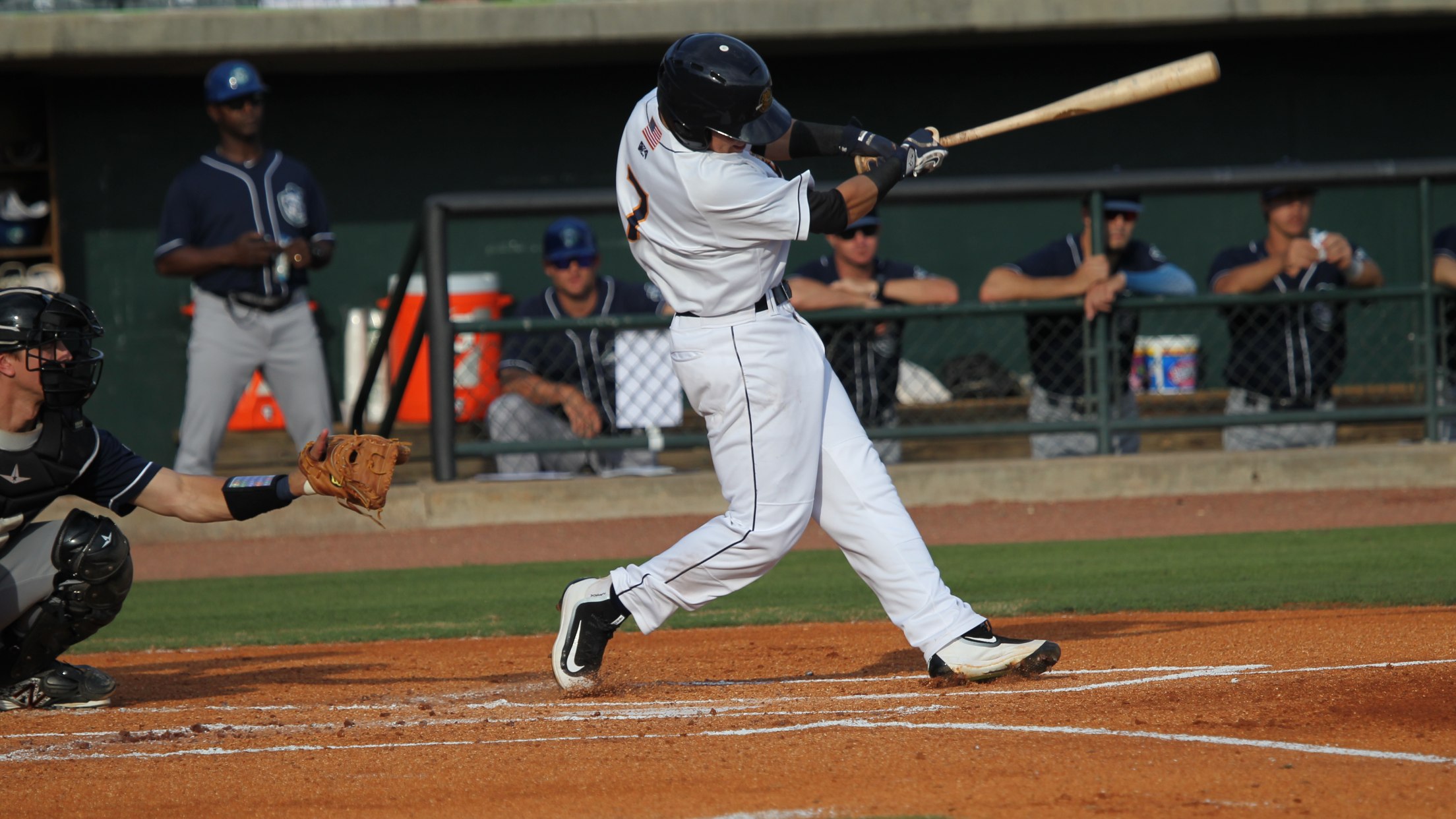 CHARLESTON. S.C.- For more than two decades, Charleston has seen some of the premier talent in minor league baseball swing the bat on their way from "The Joe to The Show." In their upcoming homestand, the Charleston RiverDogs will turn the spotlight to amateur talent as they host the first
CHARLESTON. S.C.- For more than two decades, Charleston has seen some of the premier talent in minor league baseball swing the bat on their way from "The Joe to The Show." In their upcoming homestand, the Charleston RiverDogs will turn the spotlight to amateur talent as they host the first annual Charleston High School Home Run Derby following the RiverDogs' 6:05pm contest on Saturday, May 20 at Joe Riley Park.
As part of the postgame "Saturdays Live at The Joe" presented by NASH FM and Fox 24, high school sluggers from eight area schools will showcase their power in front of the Charleston faithful with the winner being crowned the Lowcountry's home run champion. The high school champ will earn a $500 prize and earn an automatic berth in the prep home run contest taking place as part of the South Atlantic League's All-Star week festivities in Columbia in June.
Competitors from around the Lowcountry include Stratford slugger Ethan Struthers, Pinewood's Gabe Crowder, James Island's Vince Bodison, Fort Dorchester ballplayer C.J. Belton, Wando's Davis Wilber, West Ashley's Michael Poulos, Summerville's Kyle Jenkins, and Ashley Ridge product Kyle Watkins.

The eight contestants will compete in an MLB All-Star Home Run Derby format with the contestants competing head-to-head in a bracket style competition with timed rounds. Each player will be given two minutes to hit as many home runs as possible with the winner of each head-to-head matchup advancing until a final winner is determined.
A temporary fence will be set up as part of the competition with each home run that sails across this barrier counting for one point, and any home runs hit out of The Joe's permanent outfield confines counting for two.
Along with the postgame competition, select RiverDogs players will be available for autographs leading into the RiverDogs' contest against Augusta.
Charleston finishes up a weeklong road trip in Charleston North, taking on the West Virginia Power in a four-game set from May 13-16 before returning for a brief home series against the GreenJackets on May 18-21 starting with a Budweiser Thirsty Thursday.
RiverDogs tickets, including options for the all-new Riley Park Club, are now available and can be secured by contacting the box office at (843) 577-DOGS (3647) or online at www.riverdogs.com. Those that can't make it to the park can follow every pitch of the RiverDogs season on WTMA 1250 AM in the tri-county area or by streaming online at riverdogs.com and the TuneIn Radio App by searching "RiverDogs."
--RIVERDOGS--