Rainiers snatch series lead from River Cats, 8-5
SS Erick Mejia (TAC): 2-for-4, HR, 2 RBI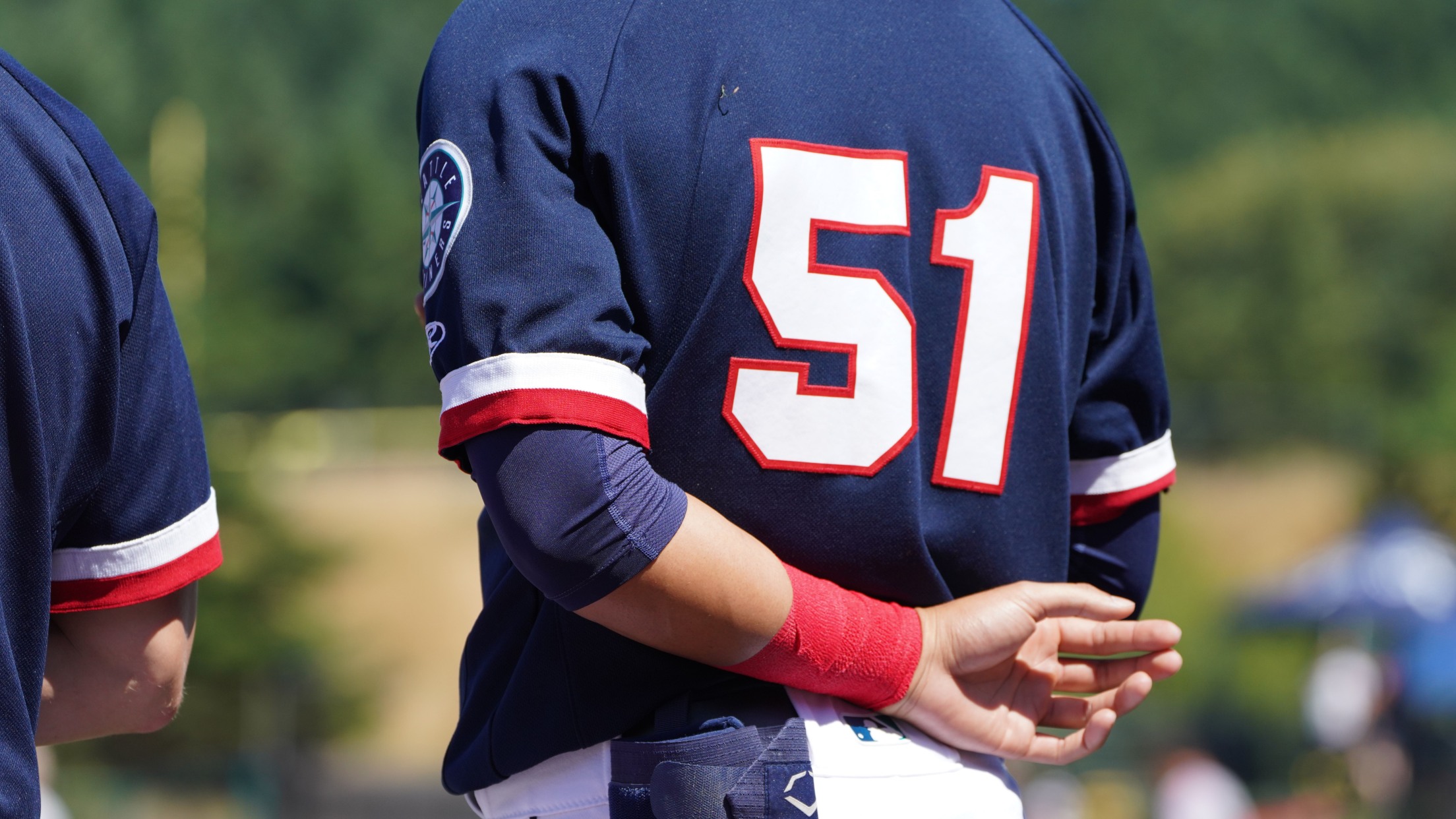 West Sacramento, CA (8/4/22) – On a bullpen night for each side Thursday, the Tacoma Rainiers (45-56) and Sacramento River Cats (43-59) used 15 pitchers combined, and Rainiers relievers did not allow a run and allowed only two hits following a second inning outburst by the hosts. It all added
West Sacramento, CA (8/4/22) – On a bullpen night for each side Thursday, the Tacoma Rainiers (45-56) and Sacramento River Cats (43-59) used 15 pitchers combined, and Rainiers relievers did not allow a run and allowed only two hits following a second inning outburst by the hosts. It all added up to an 8-5 Tacoma victory to take a 2-1 series lead, their fourth win in five games.
After being shutout for the first time since May 18 on Wednesday, the Rainiers needed only two batters to score on Thursday. Forrest Wall began the game with a triple to right field, and was home a batter later on a Mitch Haniger RBI groundout (MLB rehab).
Tacoma tacked on two more in the second inning to make it 3-0. Erick Mejia's 12th home run was a solo shot to right field to lead off the frame, followed by a Kevin Padlo triple to right. Drew Ellis lined a single to left to score Padlo before the Rainiers made an out, and it was their fourth game this season with multiple triples.
The River Cats rallied for a huge inning in the home second, taking a 5-3 lead. Jason Krizan (7) and Shane Matheny (1) each hit a two-run homer; Matheny's was his first career at Triple-A. Ka'ai Tom added an RBI double.
The Rainiers cut the lead to one run in the fourth, after Ellis and Trey Amburgey stroked consecutive singles to lead off. Haniger came through with the two-out RBI on a single to right. It was tied in the visiting sixth on Mejia's second RBI; three walks loaded the bases and he delivered a sac fly. Haniger scored the run and ended his night with three walks and two RBI, as he inches closer to returning for the Mariners' final stretch.
Tacoma re-rook the lead for good in the eighth; MLB veteran second baseman Jonathan Villar picked up his first hit and RBI since joining the Rainiers, driving in Scott Heineman (pinch-running for Haniger) for a 6-5 lead. It was 8-5 when Padlo smacked a 403-foot homer to the left field alley, a two-run shot. Tacoma out-hit Sacramento 13-5; Padlo and Ellis each had three hits, while Villar joined Mejia with two.
Right-handers Riley O'Brien (1.2 IP, 3 K) and Taylor Williams (2.0 IP, 2 K) pitched multiple scoreless innings for the Rainiers. Left-handers Brennan Bernardino and Kyle Bird (1 K) each fired a perfect single inning. Lefty Nick Ramirez retired the side in order in the ninth to save it, his fourth consecutive appearance with a save dating to July 28, as he's saved four of Tacoma's last five wins in a seven-game span.
This weeklong series will continue with game four on Friday, a 6:45 PT first pitch at Sutter Health Park. RHP Darren McCaughan is scheduled to start for Tacoma, against RHP Sean Hjelle for Sacramento.
Rainiers broadcaster Mike Curto will have full coverage on TacomaRainiers.com. All 2022 Rainiers games, home and away, can also be heard for free on the MiLB First Pitch app. HD video broadcasts of every game can be viewed with a MiLB.TV subscription.
About the Tacoma Rainiers
The Tacoma Rainiers are the Triple-A affiliate of the Seattle Mariners. The Rainiers are a member of the Pacific Coast League and have been a Mariners affiliate since establishing the Rainiers moniker in 1995.
The most up-to-date news and notes about the Tacoma Rainiers and Cheney Stadium can be found at WeRTacoma.com, or by following the Rainiers on Twitter (@RainiersLand), Instagram (@tacomarainiers) and liking the team on Facebook.