Black Bears Score First Win of the Season on Memorial Day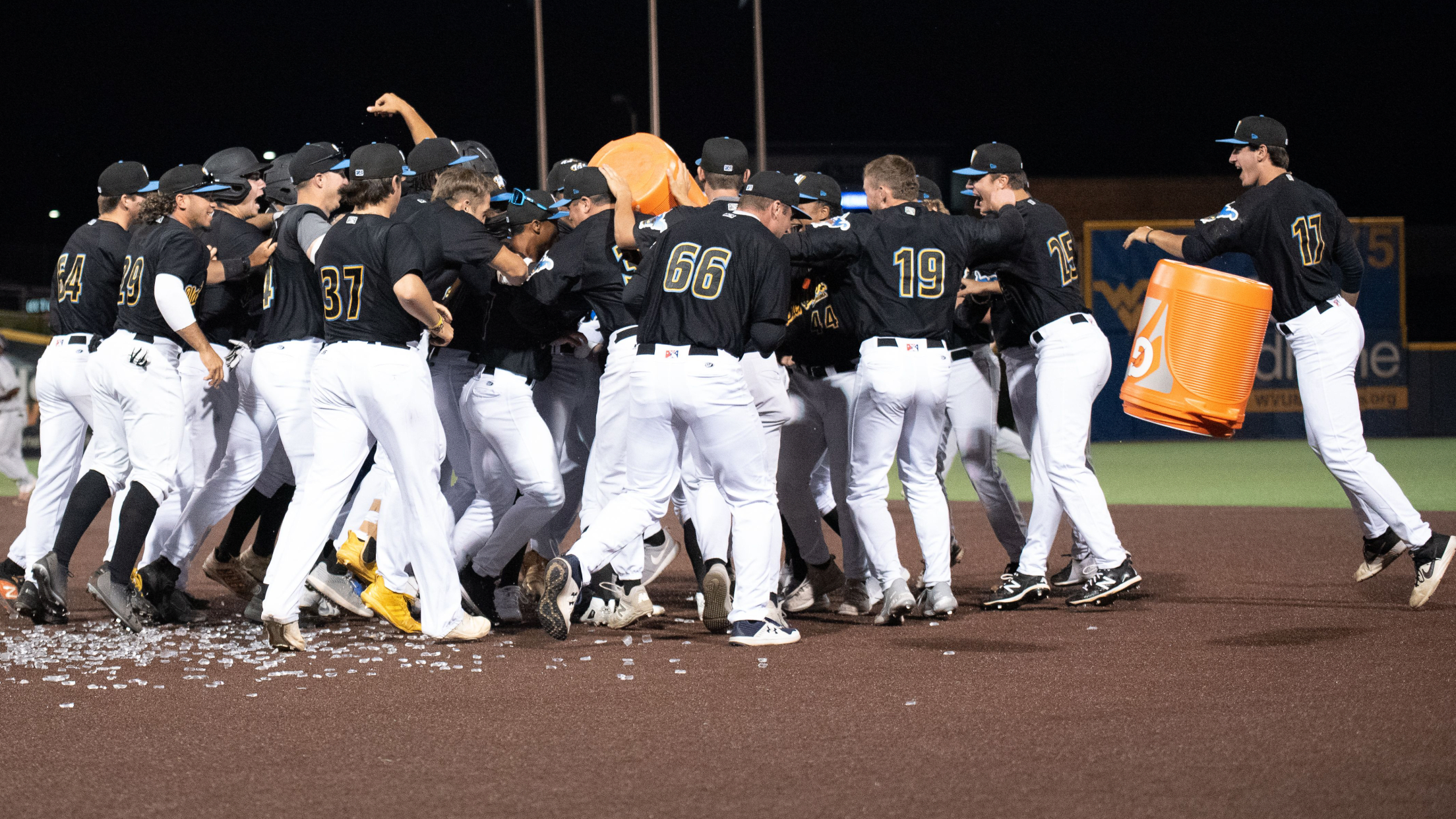 GRANVILLE, W. Va. - After losing or tying the last five games played, the West Virginia Black Bears achieved their first win of the season against the Mahoning Valley Scrappers. Down by two runs going into the bottom of the ninth inning, the Black Bears rallied and scored three runs
GRANVILLE, W. Va. - After losing or tying the last five games played, the West Virginia Black Bears achieved their first win of the season against the Mahoning Valley Scrappers. Down by two runs going into the bottom of the ninth inning, the Black Bears rallied and scored three runs to overcome the Scrappers in the 5-4 win.
West Virginia's defense suffered through two costly errors in the top of the first inning that allowed Mahoning Valley to strike first with two runs. But the Black Bears cut into the lead in the bottom of the inning when DH Tucker Mitchell hit a bomb that sailed over the left field wall for his first Black Bears home run. Though Mitchell's home run was followed with singles from 3B Jake Reinhardt, 2B Jeron Williams, and CF Amari Bartee in the bottom of the second inning, the Black Bears couldn't convert to home and would remain scoreless through the next six innings.
Mahoning Valley tagged on two more runs in the fourth and fifth innings, widening the gap between the teams as West Virginia struggled to score. Finally in the eighth inning, Reinhardt made the trip home on a wild pitch, bringing hope to the fans and the score to 4-2.
Starting P Mitch Bratt had six strikeouts in his four innings pitched but allowed the first three Scrappers runs in the first and fourth innings. From the bullpen, relieving P Drew Talley threw two scoreless innings, allowing only one walk on a night when the Black Bears pitchers allowed eleven.
Newly added P Zach Ottinger closed the game for the Black Bears. No stranger to pitching at the Mon, the West Virginia University pitcher threw three strikeouts in two innings pitched, setting the Black Bears up for their ninth inning comeback.
Finally in the bottom of the ninth, West Virginia found their opening. With an error from center field, pinch runner Jason Thomas scored off a single hit hard by Kaeber Rog. A second run on an error by Mahoning Valley bought Swanson home, knotting the game 4-4. Then with a straight shot to center field, Reinhardt walked it off to give the Black Bears their first win of the season.
West Virginia will finish the two-game series against Mahoning Valley tomorrow before heading on the road to take on the Trenton Thunder. First pitch for tomorrow's matchup is scheduled for 6:35 p.m.