West Virginia Powers Past Frederick in a 5-1 Win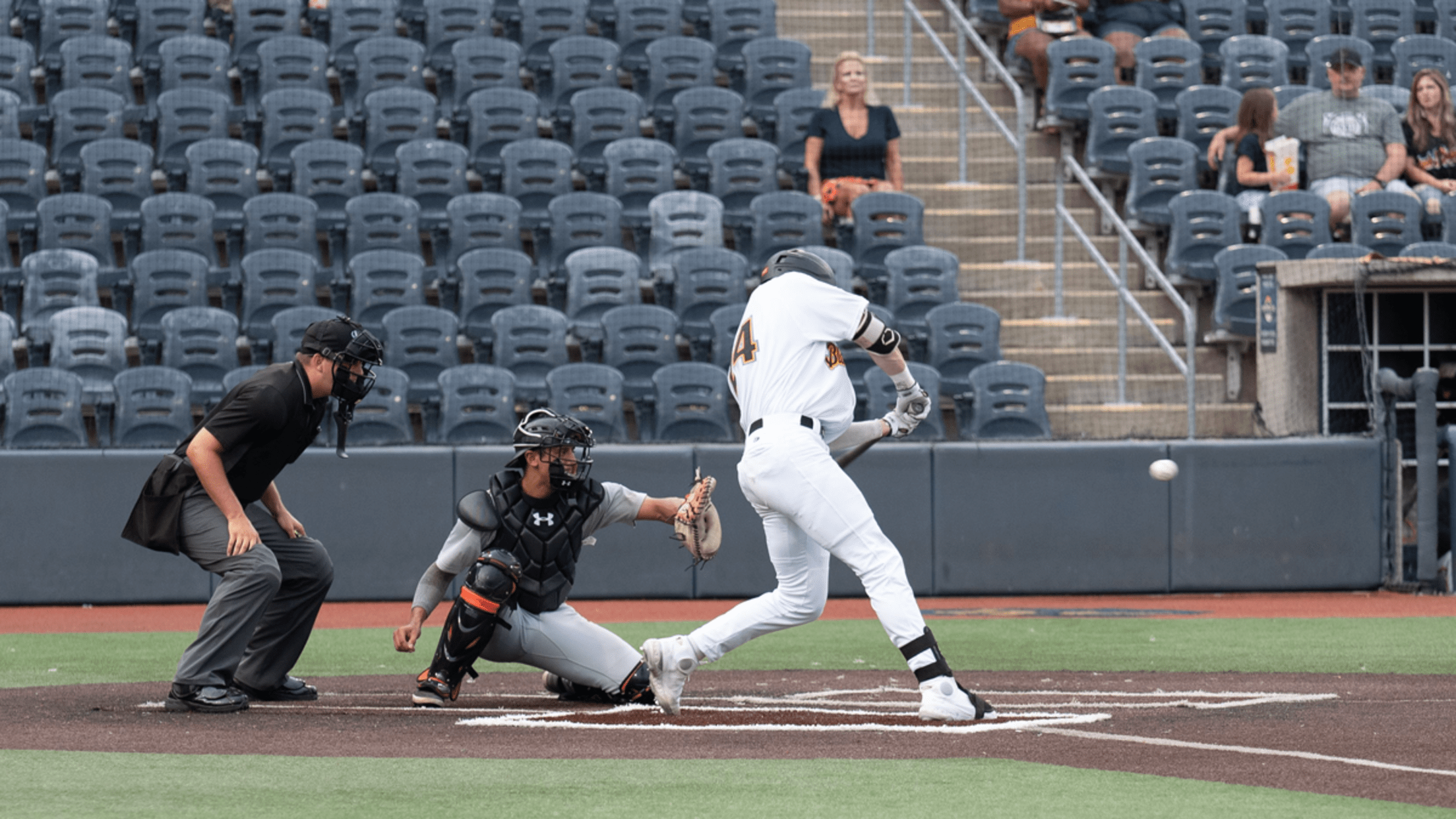 GRANVILLE, W.Va. - On a humid night at Monongalia County Ballpark, the West Virginia Black Bears took game two of the series against the Frederick Keys with a 5-1 win on Wednesday evening. In the shortest game of the season, the Black Bears' defense held the Keys to four hits
GRANVILLE, W.Va. - On a humid night at Monongalia County Ballpark, the West Virginia Black Bears took game two of the series against the Frederick Keys with a 5-1 win on Wednesday evening. In the shortest game of the season, the Black Bears' defense held the Keys to four hits while allowing just two walks. The offense held the lead from the beginning and never lost it in this evening's win as they scored five runs on six hits, including a solo home run in the second inning from Ryan McCoy.
In his second consecutive game with a homer, McCoy put West Virginia on the board first with a deep ball to center field that cleared the wall. The Keys fired back with a home run of their own in the top of the third inning off starting pitcher Cam Baumann to tie the game. However, the tie would not last long for Frederick, and the solo shot would be the Keys only run of the night.
The Black Bears took control of the game with two runs in the bottom of the inning. A single and a stolen base from SS Jeron Williams put West Virginia in scoring position. Then a groundout by 3B Freylin Minyety allowed Williams to score and break the tie. Another hit by DH Paul McIntosh plated CF Garrett Spain and gave McIntosh his ninth RBI of the season. McIntosh was caught stealing second to end the inning with the Black Bears leading, 3-1.
West Virginia added two final insurance runs in the fourth and fifth innings off a sacrifice fly-out hit by C Max Wright that brought home LF Kyle Hess, and a wild pitch that allowed Williams more than enough time to steal home, respectively.
Though the Bears' offense gave them the momentum to win, the real success was West Virginia's bullpen. Allowing only four hits with a combined 11 strikeouts among the five pitchers, they kept the Keys off the bases through the game. In a tightly played contest, the third and ninth innings were the only time Frederick managed to get on base.
West Virginia returns for the final game of the series against Frederick tomorrow night. First pitch is scheduled for 6:35 p.m..