West Virginia Spikes State College at Home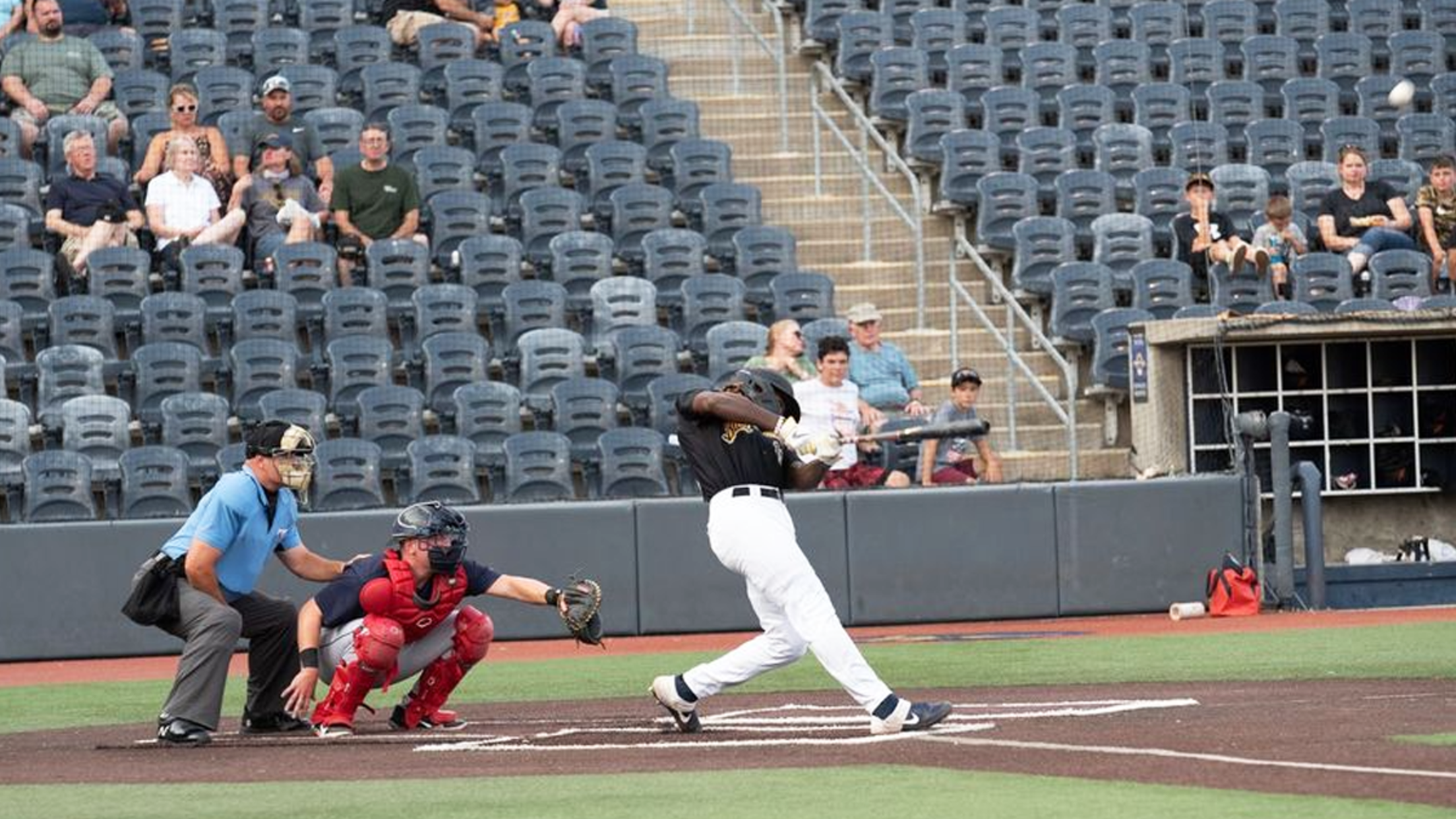 GRANVILLE, W. Va. – After spending 11 days away from the Mon, the West Virginia Black Bears returned home and defeated the State College Spikes 6-4 on Thursday night. Tonight's win ended the Bears' two-game losing streak and keeps them in the number one spot in the MLB Draft League
GRANVILLE, W. Va. – After spending 11 days away from the Mon, the West Virginia Black Bears returned home and defeated the State College Spikes 6-4 on Thursday night. Tonight's win ended the Bears' two-game losing streak and keeps them in the number one spot in the MLB Draft League Standings.
The first two innings for the Black Bears seemed like a warm-up as there were limited opportunities for scoring. The team added three runs to the board in the third inning following some solid plays. Back-to-back doubles from CF Jason Thomas and 1B Ryan McCoy plated Thomas as the first run of the night. C Paul McIntosh advanced to first on a fielder's choice that tagged McCoy out at home plate. A single towards left field from 3B Jesse Pierce scored McIntosh, but the inning ended with Pierce called out at second base.
State College hit a home run in the fourth inning to cut into West Virginia's lead, but the Black Bears struck back in the fifth inning with two more runs. Jason Thomas singled and stole second before Ryan McCoy tripled in the next at-bat to bring Thomas home. A few plays later, McCoy scored on a passed ball. The Black Bears would end the inning up 5-1.
The Spikes scored three runs in the seventh and eighth innings, but never caught the Bears. A McIntosh RBI double in the seventh that brought home Jake Reinhardt added another insurance run to the Black Bears lead. P Mason Studstill ended the game in the top of the ninth inning with two strikeouts, and West Virginia won by a final score of 6-4.
Black Bears' starting pitcher, Zach Bravo, held it down on the mound in his sixth appearance. The New Mexico native threw a season-high of seven strikeouts in five innings pitched. Coming into Thursday night's game, Bravo had thrown a season total of seven strikeouts.
The Black Bears two-game series against State College will conclude on Friday evening at 7:05 p.m. Fireworks will follow tomorrow night's game.