Kumar Rocker Dazzles in ValleyCats Win
Team Ends Homestand on a High Note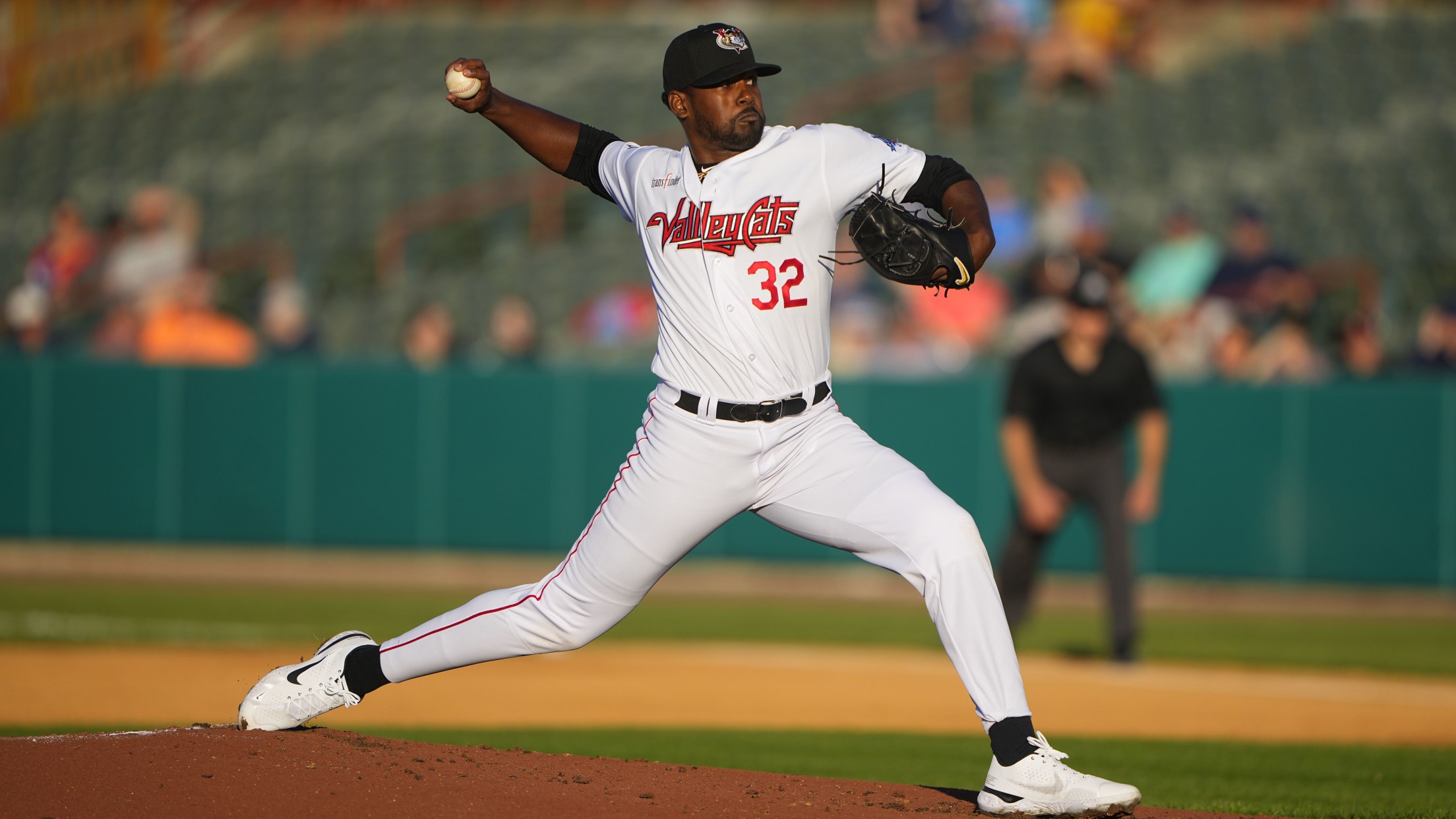 TROY, NY - A day that called for rain turned out to be a beautiful night for baseball as Kumar Rocker took the mound for his third start as a member of the Tri-City ValleyCats. The former Vanderbilt star dazzled as he prepared for the MLB Draft. Rocker allowed 2
TROY, NY - A day that called for rain turned out to be a beautiful night for baseball as Kumar Rocker took the mound for his third start as a member of the Tri-City ValleyCats. The former Vanderbilt star dazzled as he prepared for the MLB Draft. Rocker allowed 2 hits, 1 run, and struck 7 out in 4 innings of work, including 4 strikeouts in the second inning (Jason Agresti would reach on what was ruled a strike 3 wild pitch. His only mistake would come in the form of a Trevor Abrams solo home run in the third.
The 'Cats offense would bounce back from a stagnant second half of last night's game with a 14-run offensive outburst, including a 4-for-4 night for Willy Garcia. 8 out of the 9 Tri-City batters would register a hit, with 3 'Cats registering multi-hit games. The 'Cats would be just as strong defensively, with highlight-reel plays from Jesus Lujano, Willy Garcia, and Pavin Parks.
FINAL | TRI-CITY 14 (15-4) NEW JERSEY 6 (12-15)
W: Oddy Nunez (2-1)
L: Jose Almonte (0-1)
Attendance: 2736
The 'Cats head to Pomona, NY tomorrow for a three-game Father's Day weekend series before returning home for a six-game homestand. Get your tickets today by calling 518-629-CATS, visiting the team's box office, or logging on to tcvalleycats.com.