July 10, 2021: 'Cats Drop Game One, Bounce Back in Game Two of Twin Bill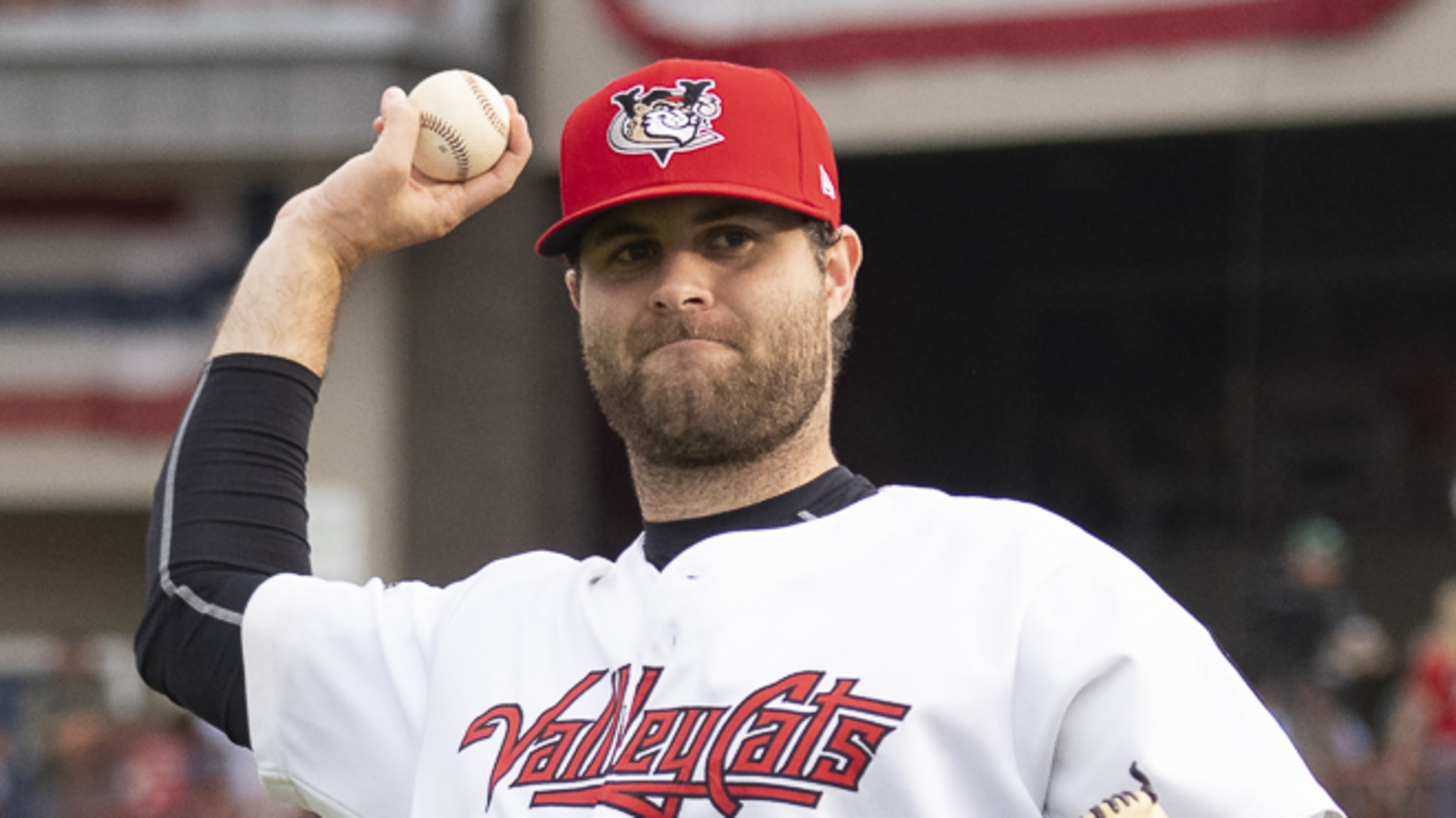 AUGUSTA, NJ - The Tri-City ValleyCats (17-21) arrived at Skylands Stadium Saturday afternoon to an unfamiliar sight: sunshine. The 'Cats were originally slated to play the Sussex County Miners (24-12), but would have yet another doubleheader to play following game two of yesterday's twin bill being postponed due to inclement
AUGUSTA, NJ - The Tri-City ValleyCats (17-21) arrived at Skylands Stadium Saturday afternoon to an unfamiliar sight: sunshine. The 'Cats were originally slated to play the Sussex County Miners (24-12), but would have yet another doubleheader to play following game two of yesterday's twin bill being postponed due to inclement weather in the area. Game one of today's doubleheader would commence at 4:05 PM.
Game 1: Sussex County 6, Tri-City 3
Tri-City would start the day with a bang. In the bottom of the first, first baseman Brad Zunica sent a ball into orbit. The three-run home run would land approximately four hundred and twenty-one feet from home plate, and give the 'Cats a three-to-nothing lead. The lead would not last long however, as the Miners would tally four runs on Tri-City starter Daniel Kreuzer (0-2) in his second, and final, inning of work on the day.
Following the first inning's offensive spark, Tri-City would be held scoreless by Sussex County arms Billy Layne Jr. (3-3), Jalen Miller Sr., and Michael Mediavilla for the remainder of game one. The Miners would tally two more runs to secure a six-to-three victory.
GAME 1 FINAL: Sussex County 6, Tri-City 3
W: Billy Layne Jr. (3-3)
L: Daniel Kreuzer (0-2)
S: Michael Mediavilla (4)
Game 2: Tri-City 5, Sussex County 2
Following a disappointing game one, the ValleyCats looked to bounce back in game two. ValleyCats skipper Pete Incaviglia sent right-hander Turner Larkins (1-2). Larkins answered the call with a solid outing, tossing five and one-third of an inning, surrendering just two runs on two hits. His outing would be backed up by Tri-City closer Trey Cochran-Gill, who spun a perfect outing, securing his league-leading twelfth save following one and two-thirds of an inning of work.
The ValleyCats would once again start the scoring early on, plating four in the second, including a bases-clearing three-run double off the bat of Daniel Angulo. The 'Cats would add one more in the seventh inning thanks to a Keaton Weisz RBI-single.
GAME 2 FINAL: Tri-City 5, Sussex County 2
W: Turner Larkins (1-2)
L: Max Herrmann (3-2)
S: Trey Cochran-Gill (12)
The ValleyCats finish their weekend trip to Sussex County tomorrow before returning home for Capital Region Baseball Heritage Night featuring Los Puentes de Tri-City and a Jorge Posada Bobblehead Giveaway presented by American National Insurance. Click here for tickets.