ValleyCats Secure Series Win in Pitchers' Duel
Williamson Shines, Bell Homers in 7th Consecutive Contest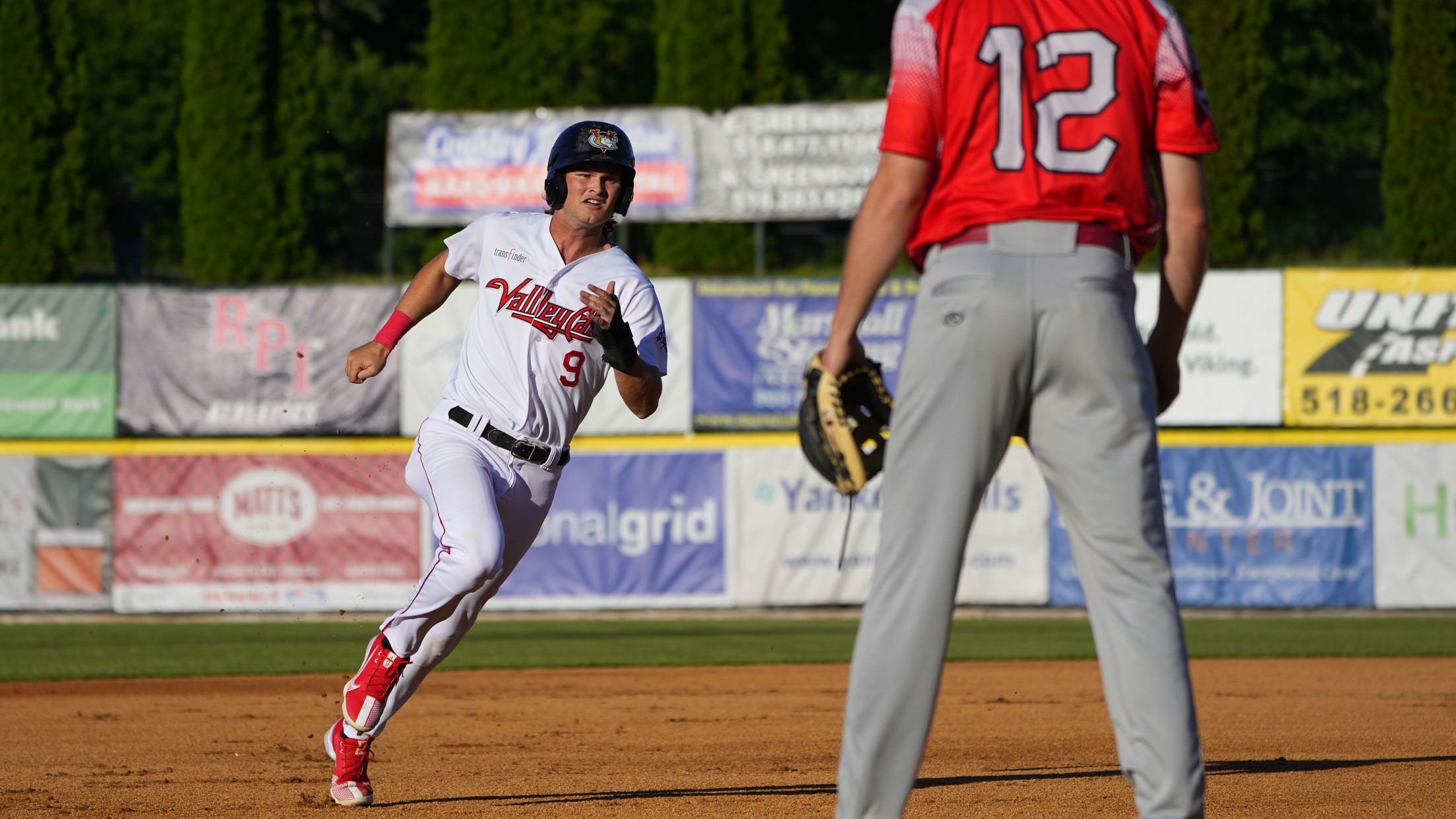 JOLIET, IL - Following Wednesday's walk-off win by Joliet, the Slammers and ValleyCats were back in action Thursday night for the rubber match of this week's three-game set, in the only meeting between the two teams this season. Ryan Williamson got the ball for the 'Cats against reigning Frontier League
JOLIET, IL - Following Wednesday's walk-off win by Joliet, the Slammers and ValleyCats were back in action Thursday night for the rubber match of this week's three-game set, in the only meeting between the two teams this season. Ryan Williamson got the ball for the 'Cats against reigning Frontier League Pitcher of the Week Trevor Charpie on a night that the two pitchers would dominate.
Williamson would strike out 8 in 7 innings of work, surrendering 5 hits and 1 earned run. Williamson, along with relievers Adam Hofacket and Trey Cochran-Gill, would not issue a single free pass to the Slammers in Thursday's contest.
On the offensive side of the ball, it was a quiet night for the 'Cats aside from a two-run home run off of the bat of Brantley Bell in the top of the third inning. Bell's 15th home run of the year made Thursday's contest the 7th consecutive game he has left the yard in, dating back to before the All-Star Break. Aside from the longball, the 'Cats would record just 3 additional hits, all singles from Jesus Lujano, Denis Phipps, and Joey Campagna.
Trey Cochran-Gill earned his 9th save of the season on a night dominated by Tri-City pitching, and the one-year anniversary of him becoming the saves king in Tri-City, surpassing the record previously held by Blake Ford.
FINAL | TRI-CITY (33-30) 2 JOLIET (31-32) 1
W: Ryan Williamson (2-3)
L: Trevor Charpie (4-3)
SV: Trey Cochran-Gill (9)
Tri-City heads to Evansville, Indiana tomorrow for their first-ever matchup with the Evansville Otters. The 'Cats return home next week for a homestand featuring visits from the Ottawa Titans and the New Jersey Jackals. Get your tickets at the box office, by calling 518-629-CATS, or by logging on tcvalleycats.com.