Road Trip Begins with a Dud
Tourists No Show in Series Opener with Braves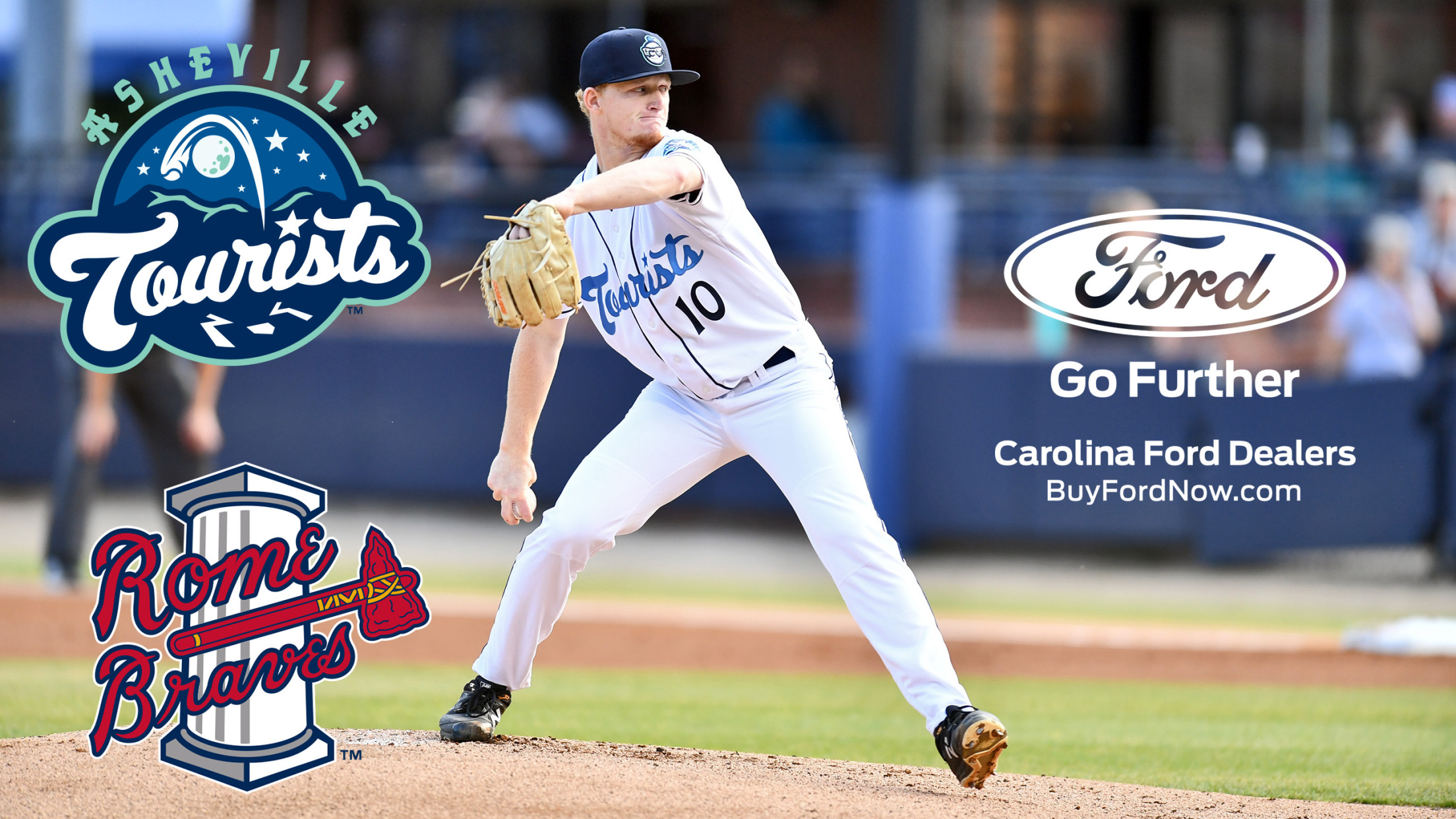 ROME- There really isn't that much to talk about when it comes to Asheville's series opener with the Rome Braves. The Tourists sent three batters over the minimum to the plate, did not record an RBI, and were handed a 5-1 loss by the Braves.Asheville totaled four hits on the
ROME- There really isn't that much to talk about when it comes to Asheville's series opener with the Rome Braves. The Tourists sent three batters over the minimum to the plate, did not record an RBI, and were handed a 5-1 loss by the Braves.
Asheville totaled four hits on the night. Two came in the third inning where they were able to plate their lone run on a caught stealing fielder's choice. The Braves scored once in the first inning and then put the game away with three runs on five straight hits in the bottom of the third.
Shelby Lackey fought hard through six innings and tallied his longest outing of the year. Lackey had a stretch where he retired nine straight Braves hitters via either a strikeout or a groundout. Derrik Watson and Riley Pint each pitched scoreless innings out of Asheville's bullpen.
The Tourists offense failed to work a walk for the first time this season. That made it difficult to put any rallies together against Rome's pitching staff that just wasn't surrendering many hits.
Willie MacIver , Will Golsan , Terrin Vavra , and Javier Guevara were the four players who tallied hits in the game. Golsan was Asheville only base-runner from the fifth inning through the end of the game.
Asheville will attempt to bounce back early Wednesday morning with another education day on the schedule. The morning matchup in Rome will begin at 10:30am.