RubberDucks and Curve to makeup July 4 game as part of Doubleheader on July 8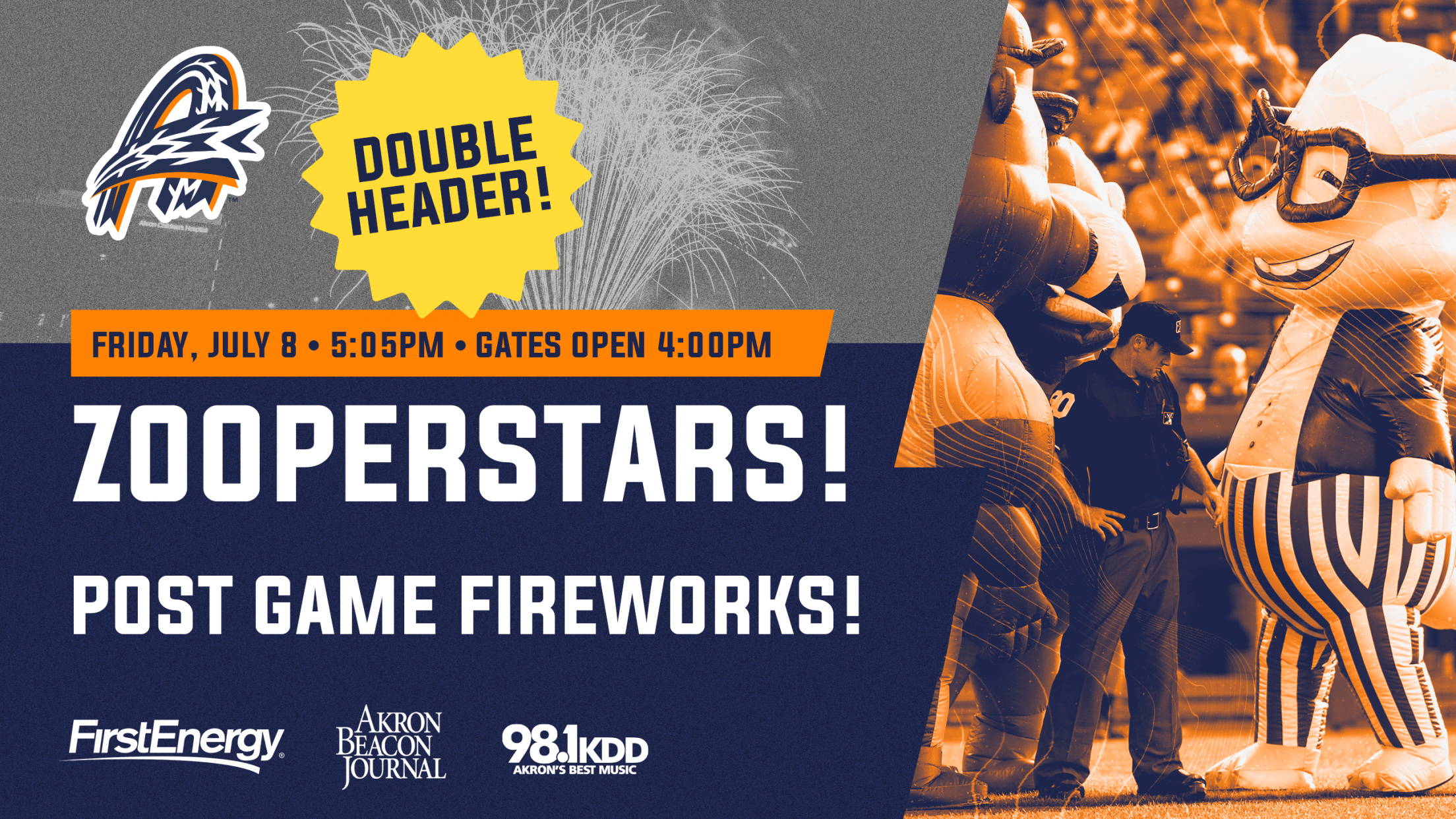 (AKRON, OHIO) July 6, 2022 – The Akron RubberDucks announce the game against the Altoona Curve postponed on July 4 will be made up as part of a doubleheader on Friday, July 8. Game one will start at 5:05 p.m. The doubleheader will consist of two seven-inning games with a
(AKRON, OHIO) July 6, 2022 – The Akron RubberDucks announce the game against the Altoona Curve postponed on July 4 will be made up as part of a doubleheader on Friday, July 8. Game one will start at 5:05 p.m.
The doubleheader will consist of two seven-inning games with a 30-minute break in between.
Gates will open at 4:00 p.m. and one ticket is good for both games.
The Zooperstars! will be performing during the doubleheader and fireworks will follow game two.
Tickets are available for Friday's doubleheader as well as the rest of the series against the Curve (July 7-10). Fans can purchase tickets by calling 855-97-QUACK or by visiting www.akronrubberducks.com.
The Akron RubberDucks are the Double-A affiliate of the Cleveland Guardians. The RubberDucks season is powered by FirstEnergy at Canal Park, with the RubberDucks home all summer through September 18. Fans can purchase tickets by calling 330-253-5151 from 9 a.m. to 5 p.m. on weekdays, or visit akronrubberducks.com/. For more information about the team, please call 330-253-5151, visit the website at akronrubberducks.com, Facebook page facebook.com/AkronRubberDucks, or on Twitter @AkronRubberDuck, and Instagram @akronrubberducks.