June 22: RubberDucks offense explodes to pound Harrisburg 17-2, Akron in first by a half game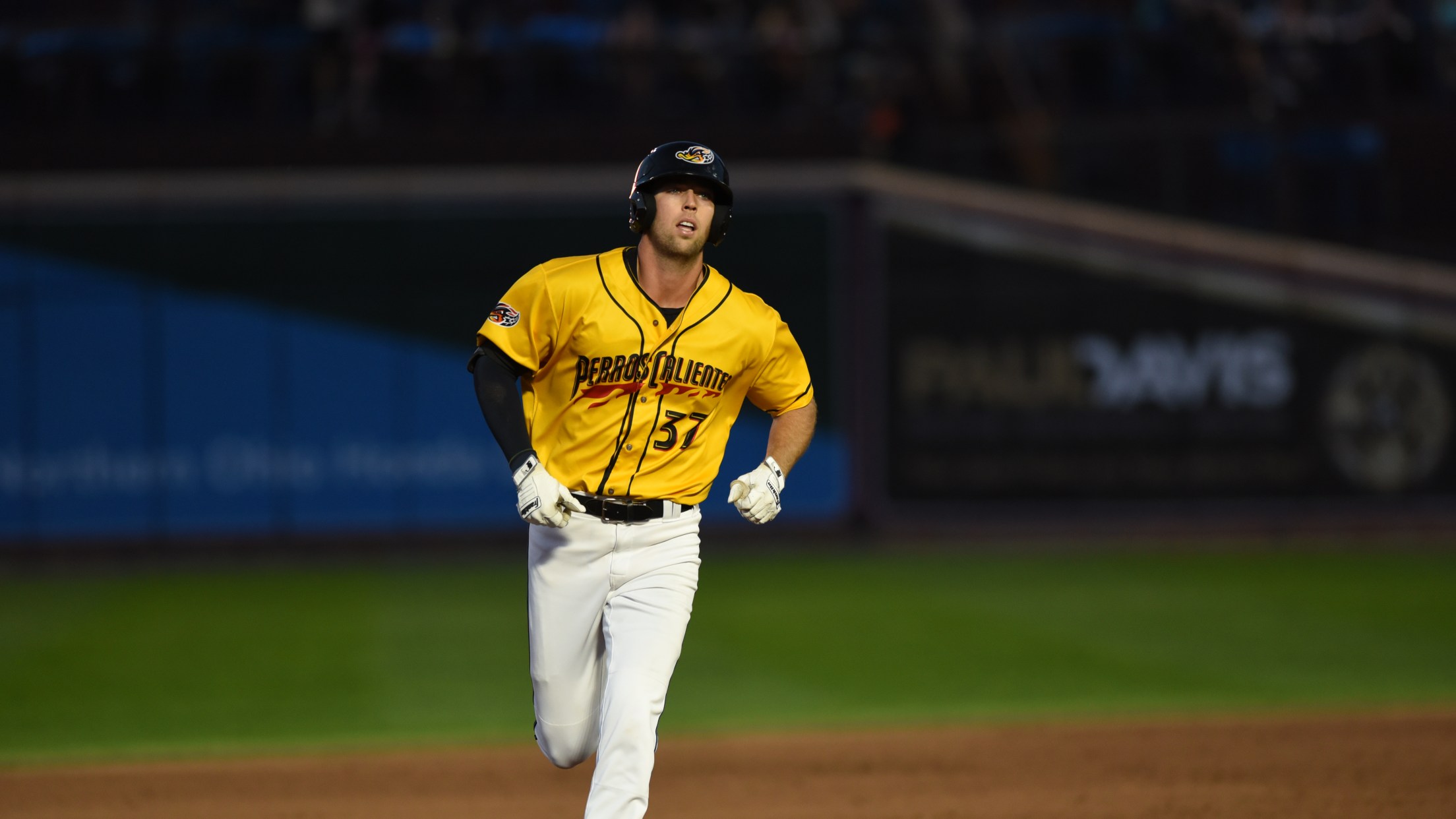 RubberDucks Game Recap | Box Score Akron RubberDucks (38-27) 17, Harrisburg Senators (28-37) 2 WP: Joey Cantillo (4-3) LP: Luis Reyes (2-3) Save: N/A Summary The Akron RubberDucks score 11 runs in the seventh to cap a strong offensive night and rout the Harrisburg Senators 17-2 on a Wednesday night
RubberDucks Game Recap | Box Score
Akron RubberDucks (38-27) 17, Harrisburg Senators (28-37) 2
WP: Joey Cantillo (4-3) LP: Luis Reyes (2-3) Save: N/A
Summary
The Akron RubberDucks score 11 runs in the seventh to cap a strong offensive night and rout the Harrisburg Senators 17-2 on a Wednesday night at Canal Park. After Richmond's rainout and the Akron win, the RubberDucks are in sole position of first place in the Southwest division by a half game.
Turning Point
Already possessing a six-run lead in the bottom of the seventh, Akron's offense looked to drive the nail into any hopes of a Harrisburg comeback. After a leadoff single from George Valera and a double from Micah Pries, Jose Tena singled home a run. Raynel Delgado drove home Pries with a single into left, giving Akron an 8-0 lead. A wild pitch would drive in Tena and an Eric Rodriguez walk would drive home Delgado, increasing the lead 10-0.
Mound Presence
Joey Cantillo got the start for Akron and worked around traffic all night on his way to five scoreless innings of work. Cantillo finished the day with three strikeouts and only one hit. Carlos Vargas tossed a scoreless inning striking out one in his second rehab appearance. Cade Smith struck out three in a scoreless inning. Robert Broom tossed two innings giving up two runs.
Duck Tales
Roller led off the game by being struck by a pitch and was able to advance to third on a single by Bryan Rocchio. Pries brought in Roller with a sacrifice fly to left, giving Akron the early lead in the first 1-0. In the third, following back-to-back walks from Rocchio and Valera, Pries smacked a three-run shot into the Bud Light Lime Tiki Terrace increasing the lead to 4-0 Akron. Following a single by Valera and a walk by Pries, Delgado singled into center to score both runners and add onto Akron's lead in the fifth, 6-0.
Following multiple scores in the bottom of the seventh, Roller doubled, scoring two runs for Akron, making the score 12-0. Valera doubled scoring another two, and later a wild pitch would tack on another making the score 14-0. Daniel Schneemann singled scoring Pries, making the score 15-0. An error on the Harrisburg shortstop allowed Valera to score making the score 17-0 Akron through seven innings.
Notebook
Valera now sits a top of the team leaderboards in doubles, as he punched his 13th double of the season…Rocchio increased his current hitting streak to six games, which is his longest streak on the season… Delgado stretched his hitting streak to a sixth game, which ties him with Rocchio for the longest active streaks on the team…Game Time: 2:54…Attendance: 2,680.
On the Pond
The RubberDucks continue their series with the Harrisburg Senators on Thursday, June 23 at 6:35 p.m. Left-hander Logan Allen (4-3, 3.55 ERA) will take the ball for Akron against Harrisburg right-hander Jake Irvin (0-2, 4.91 ERA). The game broadcast, powered by FirstEnergy, is on 640 WHLO, the 640 WHLO iHeartRadio channel, and akronrubberducks.com, and available on MiLB.TV. Tickets for all RubberDucks home games, are available at akronrubberducks.com/tickets.